Cyber Monday Sale Is Now Live - (Nov 27th - Nov 30th) - 40% Off - Code: FMMCM2023
PrestaShop Help Desk Module | Customer Support Management System
Compatibility: v1.6 - v1.7 - v8.x
Version:2.2.0 (10/12/23)
Translated Into:






PrestaShop Help Desk Module | Customer Support Management System
Improve customer relations

+53
downloads!
PrestaShop
v1.6 - v1.7 - v8.x
PrestaShop Help Desk Module offers easy and efficient online customer support solution. This automated ticket system notifies you each time a customer has a query or an issue. Customize alerts and notifications by setting priorities, creating departments and editing tickets.  
Advanced Customer Support Management System
Create Multiple Departments to Manage Tickets
View & Reply Customer Enquires from Backoffice
Create Pre-Made Reply Templates
Email Notifications
Multi-Lingual & Multi-Store
No subscription fee. Free lifetime support and upgrades.
Click to visit our PrestaShop Help Desk Module on Prestashop Official Marketplace.
Product Screenshots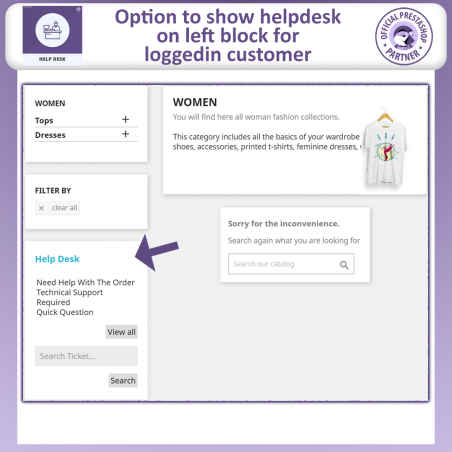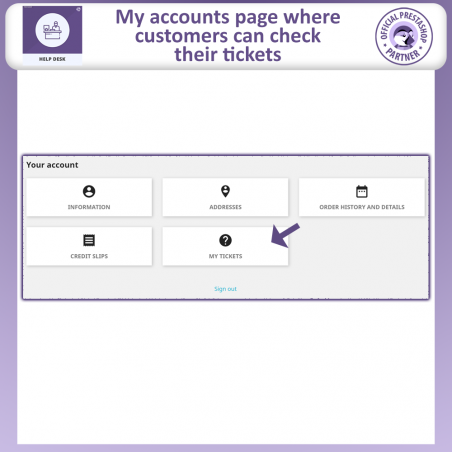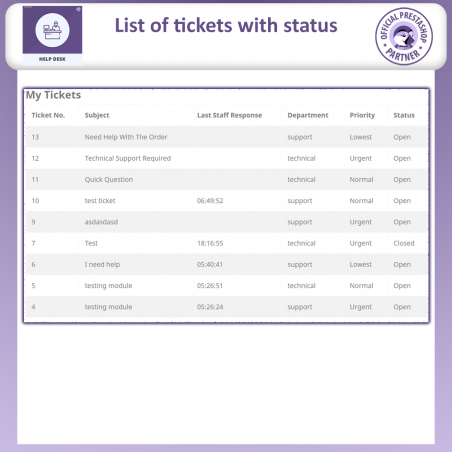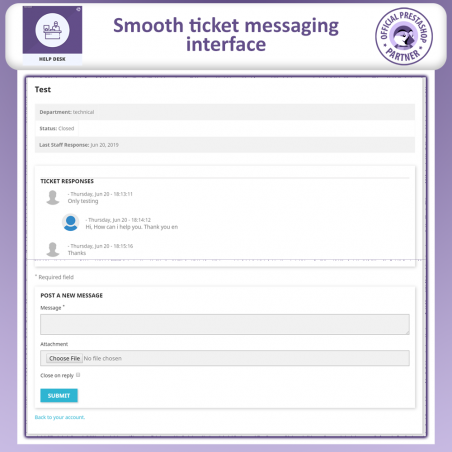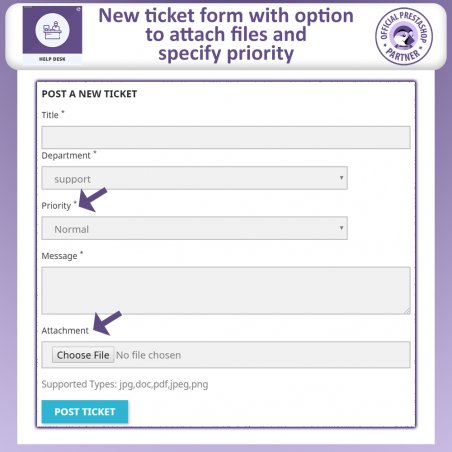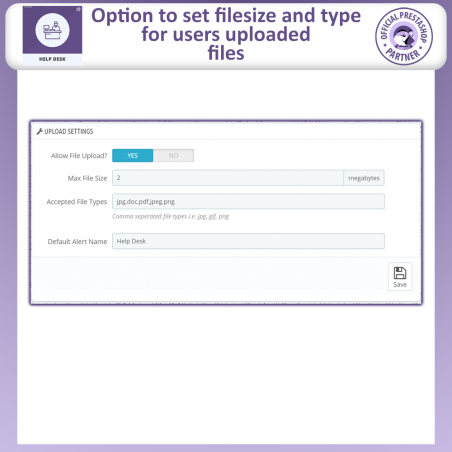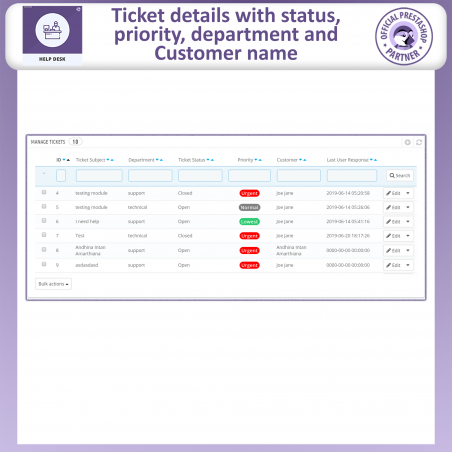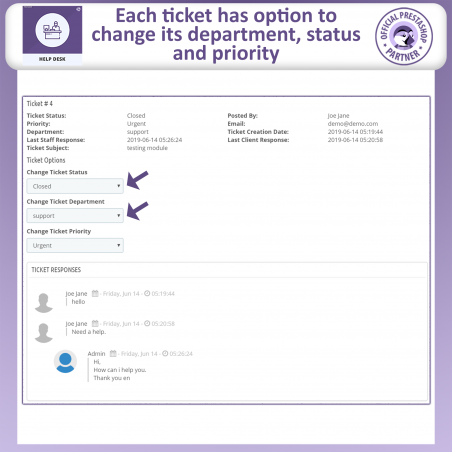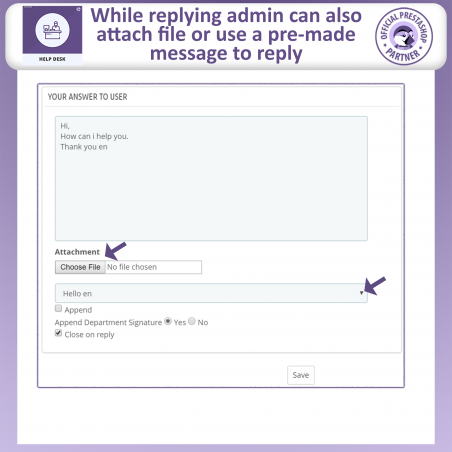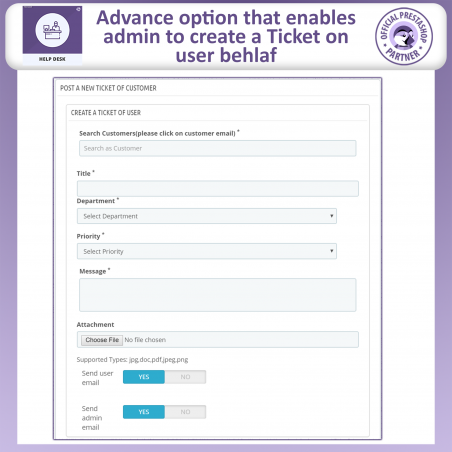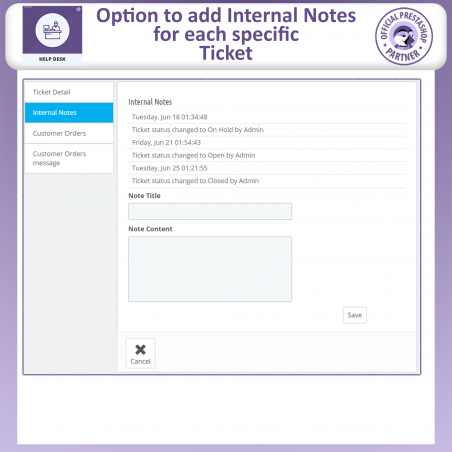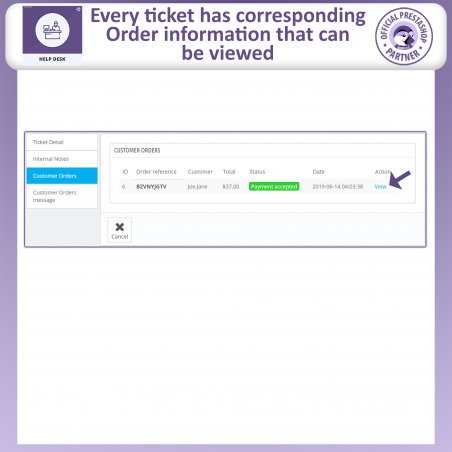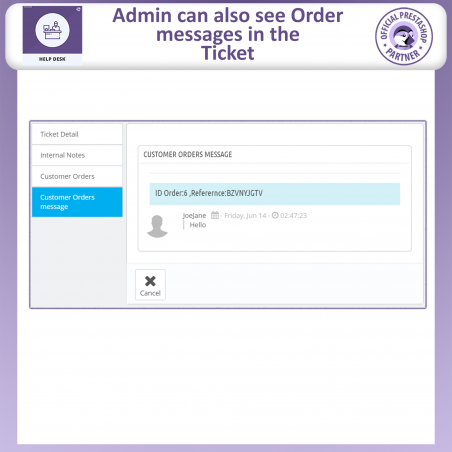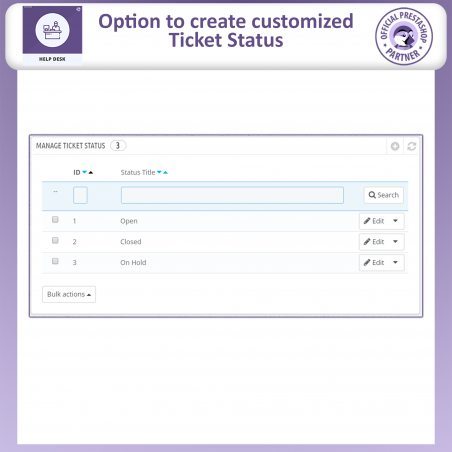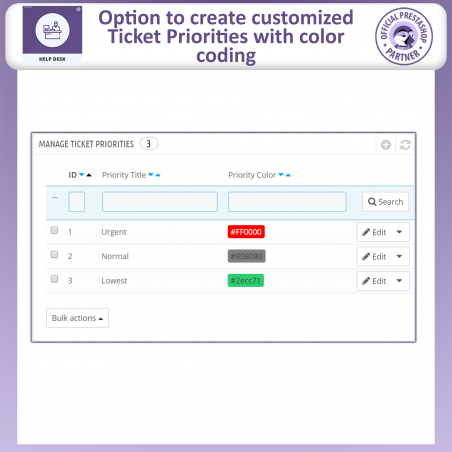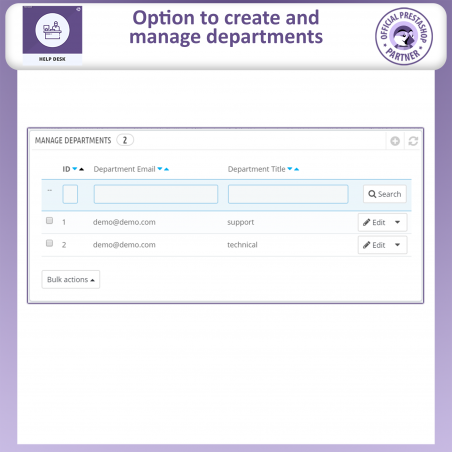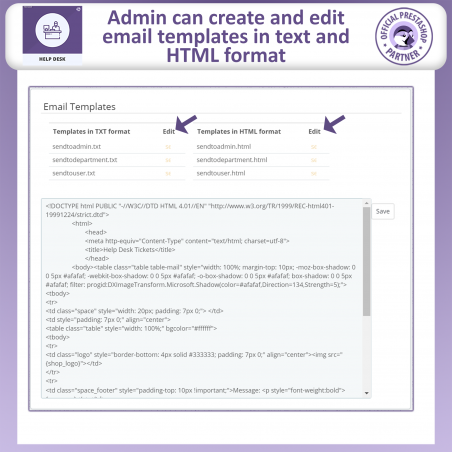 Overview of Prestashop Customer Support Service Module
This Prestashop Customer Support Module allows merchants to manage their customer service with easy to use and customer friendly online ticketing system. Its primary purpose is to systematically handle customer issues, maintain communication through central support portal. To post tickets, customers will access their accounts and create inquiries which will automatically be directed to the relevant department. The customer and the merchant/representative will be kept in the loop through a central thread which facilitates communication and quick follow up on the ticket.
Building Bridges With Customers

FME PrestaShop Helpdesk plugin provides you a platform for the customers to contact and interact with your company without compromising any personal space of the customer or using a third party channel. This creates a lasting impression on the client after you respond to inquiries with the fastest and the most User-friendly means possible.
Key Features of Prestashop HelpDesk Support Module
Managing Tickets
Admin can view the tickets simply by logging in from the back office and all the tickets will be displayed in grid view in the following details
Ticket ID
Subject
Status
Priority
Customer
Last User Response date
Edit 
Following additional information is available to admin when he clicks on any ticket:
Attachment
Email
Ticket creation date
Last client response date
Department
Last staff response 
Internal Notes
PrestaShop Support Ticket addon allows you to create internal notes to assist customer service agents in handling tickets and inquiries for the customer with respect to the relevant department. 
Google Captcha
You can enable caption from the configuration to avoid spam. 
Manage Ticket Status
In accordance with the urgency of the inquiry, the priority settings can be set by the admin for the customer. Some tickets are a result of misunderstanding or bad service, hence they need immediate attention. This allows you to respond without losing a long built customer relationship. 
Ticket Alerts
There are several other things than can be configured for alerts such as alert name, type, default email ID and Send email copy settings.
More Features of PrestaShop Helpdesk & Ticket System
Changed style of pages in admin.
Changed style of Front Ticket Messages area.
Client and admin can send and receive images with tickets.
Removed old captcha and add new Google Recaptcha.
Left Block added for user's to see their Latest tickets
Left Block also has Search Bar to Search for Tickets if one has many
Back office Email Template editor added. Both for TXT and HTML
IMAP based email auto ticket update functionality added if user Replies to ticket instead of going to account and reply - this was most wanted functionality so tickets updates upon email reply made by user.
Custom page title for support helpdesk
Display ticket priorities, departments and status on front-office
Select default priority, default department and default status for newly created ticket.
Select desired email template
Allow file uploads
Enter maximum size for file upload.
Enter file types that users can attach.
Configure ticket and message alerts
Enable Google Captcha
Allow customers to close ticket
Enable 'Default new ticket respond', 'Default new message respond', and 'Close ticket notice'.
Multi-store added
Attachment link added to user email
Administrator can create ticket on behalf of customer from BO
Email sent to related department
Ticket details BO have Orders history tab of user
Ticket details BO have threads/order messages history tab of user