Cyber Monday Sale Is Now Live - (Nov 27th - Nov 30th) - 40% Off - Code: FMMCM2023
Why Migrate To PrestaShop 1.6?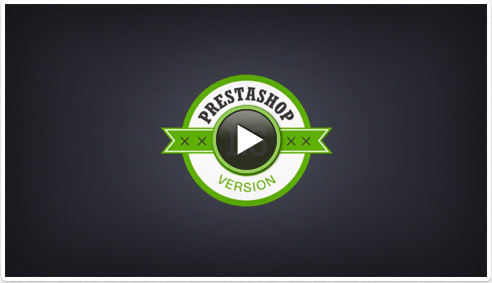 Good news for the web store owners is that PrestaShop version 1.6 is going to be released today which will be another milestone in the history of PrestaShop. Everyone is searching different websites to know that what are the advance features in the Presta 1.6 and their products will be compatible with this version or not. This article will be helpful to remove all the confusions. PrestaShop 1.6 has not only removed the bugs of previous versions but also introduced many new features.
Some of the issues and bugs of PrestaShop 1.5 are discussed here;
Issues in PrestaShop 1.5
Following are some of the problems which are present in PrestaShop 1.5.
Responsiveness: Responsiveness is one of the major issues. Version 1.5 is not responsive, which is a serious draw back.
SEO Improvements: PrestaShop 1.5 does not provide advanced options of SEO. It needs extra software like advance SEO, Prestashop Pretty URL and others.
Themes and formatting: You need a developer to perform theme editing, which requires an experienced programmer do the job safely.
Advanced features are not available: Advanced features like Bootstrap, FontAwesome, D3 data driven documents & Sass compass are not available in PrestaShop 1.5.
Now here is a brief look of advanced features added in PrestaShop 1.6.
A smart look on PrestaShop 1.6
PrestaShop 1.6 has major improvements, and eliminates the drawbacks of previous releases. Its advance options cut short the need of CSS expertise and paid modules.
Responsiveness: PrestaShop 1.6 is now responsive. Now you can view and manage your web store on any device having any resolution, specification or size of screen i.e., tablet, laptop or other devices.
Re-designed Back Office: PrestaShop 1.6 provides a simple and informative back office. With real time data and notification system, helps to access important information. Back office follows MVC structure which helps developers to manage and customize the back office with a simple hierarchy.
Sales analysis: Get more details on sales, abandoned carts, traffic, conversions, new subscriptions, new orders, and traffic sources (integrated with Google analytics).
Intelligent KPI: Easy to access KPI's like best selling product, number of abandoned carts, customers spending time on your website, and number of new registrations etc.
Shopping Confirmation: When customer clicks on add to cart, a pop-up window opens up to confirm that the product is added to the cart. Other related products are also shown if customer want to buy another similar product which is called cross selling.
Templates and formatting: PrestaShop 1.6 version provides the facility to change themes, templates, colors, fonts from the back office through simple steps. Some of the display characteristics are given below.
Stylish Menu with dropdown support: Menus and categories can be created from the back end. In category pages banners can be placed to showcase your product.
Quick View: Quick View of Products on the category pages is now available. When viewer clicks on products, a pop-up layer opens to show the product attributes i.e. price, color, size, design, zoom, stock availability, add to cart etc.
Re-designed footer: Footer is re-designed to show necessary details about your website like Facebook follow button, shipping methods, contact details, gift cards etc.
Grid or List view: Customers can see the products according to their interest i.e. they can view products in list or Grid view.
Product search: Products can be searched through attributes like color, price, brand etc on the category page.
Advanced features: PrestaShop 1.6 has built in Boot strap, FontAwesome, D3 data driven documents & Sass compass features.
Bootstrap: Bootstrap is a framework which includes different web-design elements and functions. Developers can choose any of the tools from the list. The final output will be compatible and consistent.
FontAwesome: Font Awesome enables you to create vector icons which are customizable in size, shadow, design and layout. All the work which was done previously using CSS now built in PrestaShop 1.6.
D3 data driven documents: D3 data driven document allows you to convert your data into information. For example, data can be presented in tabular form or an informative graph can be made.
Sass Compass: Through Sass compass style sheets looks informative and manageable. It provides the facility to add nested rules, mixins, selector inheritance and variables. Also mathematical calculations are possible. Actually, these are the features of CSS that are built in now in PrestaShop 1.6.
Finally, PrestaShop 1.6 is much improved version from the previous ones. Trusting on this, merchants are able to improve their website performance and efficiency. It gives a unique experience to store owners as well as customers. Expenses are also reduced as paid modules are not needed. Expectedly, sales and conversions will up rise in a short time.
Download Prestashop 1.6 Modules Now, existing customers can verify from their respective module's page for 1.6 compatibility before downloading the updated product package.