Prestashop Migration Services
Prestashop Migration Services
FME Modules is the top-notch PrestaShop migration service provider. If you are looking to upgrade your 1.6, 1.7, 8.x version store to PrestaShop 8.0, or want to migrate completely from any e-commerce platform to PrestaShop effortlessly, then you can utilize our expertise in migration pro prestaShop for smooth data transfer.

Note: This is not a module but a service. Please contact us for an estimate before ordering. 
Our skilled team ensures secure PrestaShop database migration and meticulous handling of all aspects, including products, customers, orders and any kind of customization. Trust FME Modules for top quality Prestashop data migration service. Efficient and reliable database migration solutions that preserves your online store's integrity and boost its performance.
Contact us today for a worry-free Prestashop migration experience!
Product Screenshots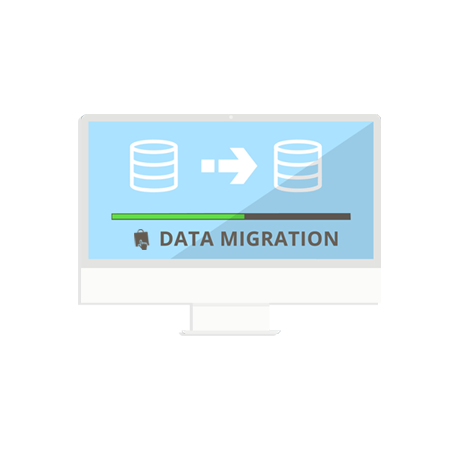 Prestashop Migration Services
With its unparalleled advantages and standout features, PrestaShop emerges as the ultimate eCommerce platform for small to medium-sized businesses. Its robust design structure ensures a stable and scalable foundation, allowing seamless expansion as your business grows. What sets PrestaShop apart is its thriving online community and the user-friendly interface simplifies store management, reducing the learning curve for merchants. As one of the most reliable ecommerce platforms in the market, PrestaShop guarantees smooth functionality, secure transactions, and exceptional performance, making it the preferred choice for ambitious entrepreneurs.
Note: This is not a module but a service. Please contact us for an estimate before ordering. 
Unlock the true potential of PrestaShop's outstanding features, and experience a surge in interest for migrating Shopify, Magento, or WooCommerce stores to the latest PrestaShop 8.0 version. Leading the industry in PrestaShop migration services, FME Modules empowers online merchants to seamlessly transfer their stores between all major ecommerce platforms. Our team of experienced developers and PrestaShop e-commerce experts boasts a proven track record of successfully migrating stores of various sizes and complexities. Trust FME Modules has a very clear track record of smooth and reliable migrations, Also ensures your online business reaches new heights with PrestaShop's cutting-edge capabilities.
As an official PrestaShop partner, FME Modules stays up-to-date with the latest advancements in PrestaShop's core design and functionalities. This commitment enables us to offer the best and most updated services, whether it's upgrading to a newer version or migrating from other platforms. We provide seamless migration processes along with ongoing support and maintenance to ensure our clients' stores run smoothly and effectively. With customizable packages, FME Modules tailors its solutions to meet the unique needs of each customer.
Our motto at FME Modules is "Customer Satisfaction". With this belief, we have established ourselves as a reputable option for PrestaShop services, including migration services. Reach us today, and allow our team to handle the rest of your concerns. Your Contentment is our top priority.
Reasons to consider while migrating to PrestaShop
Experience the convenience of a centralized management interface that empowers you to efficiently oversee your entire store.
Unlock endless possibilities with a wide range of free and premium modules and templates, enabling seamless customization of your store to reflect your unique ideas effortlessly.
Embrace the power of PrestaShop's support for coupons, shopping cart rules, and multiple built-in payment gateways.
With 100% scalability and regular updates, your store stays current with market trends.
Leverage built-in SEO features to optimize your website with ease, enhance brand visibility, and rank higher in search engines using SEO & Marketing plugins.
Analyze and track improvements with comprehensive stats for easy monitoring.
PrestaShop's lightweight, user-friendly setup requires no expensive hardware or hosting, ensuring cost-effectiveness.
Benefit from AJAX functionality, one-step checkout, product image zooming, robust search capabilities, and support for multiple languages.
Experience efficient development with the platform's object-oriented approach, making PrestaShop the ultimate choice for your e-commerce success.
Migration Services offered by FME Modules
Prestashop migration
Prestashop 1.6 to 1.7 migration
Prestashop migration 1.7 to 8.x
Prestashop database migration
WooCommerce to Prestashop migration
Shopify to Prestashop migration
Magento to Prestashop migration
Wordpress to Prestashop migration
Update to Prestashop 8.0
Migrating Prestashop to new Host
Maintenance and Support
Update to PrestaShop 8.0
Prestashop just released its latest version 8.0 with some important upgrades. If you are already running any version of Prestashop then it's highly recommended that you would update it to the latest version. 
FME Modules have experts who can help you with your store migration in all of the above-mentioned cases. From products, categories, Orders, taxes to complete store information, our Prestashop developers have the professional skills to migrate your data with integrity.
Contact us now and get your website on PrestaShop 8.0 now.