Prestashop Ecommerce Module | All in One B2B eCommerce
Compatibility: v1.6 - v1.7 - v8.x
Version:2.1.0 (09/25/23)
Translated Into:






Prestashop Ecommerce Module | All in One B2B eCommerce
All in One eCommerce Module

PrestaShop
v1.6 - v1.7 - v8.x
All in One Prestashop B2B eCommerce Module gives you all B2B functions on your store. This Prestashop B2b Module includes full functionalities of Product Quotation, B2B Registration, Restrict Customer Groups, Restrict Payment Methods, and Quick Order Table modules. 
No subscription fee. Free lifetime support and upgrades.
Click to visit our Prestashop B2b Module on PrestaShop Official Marketplace.
Product Screenshots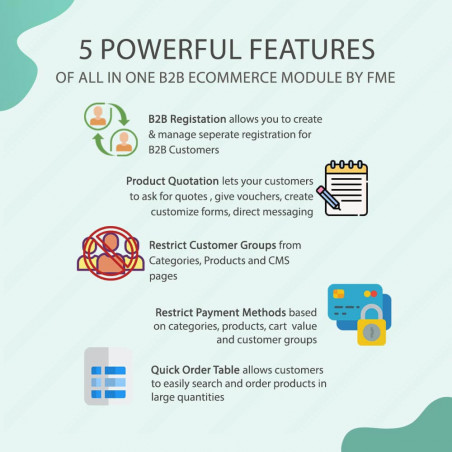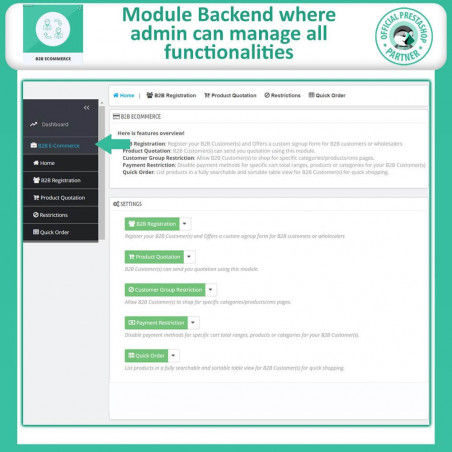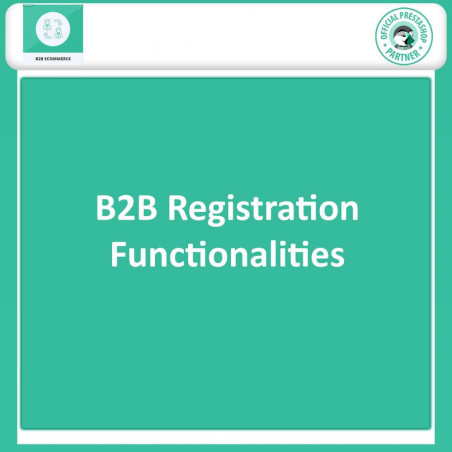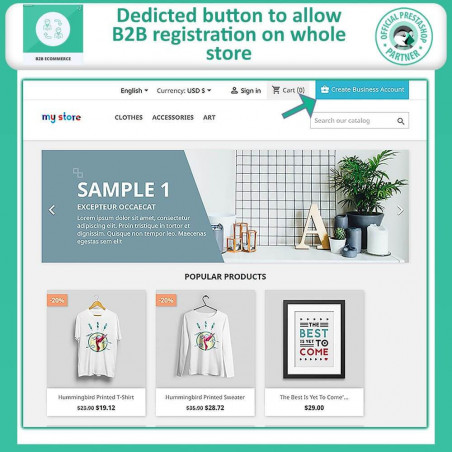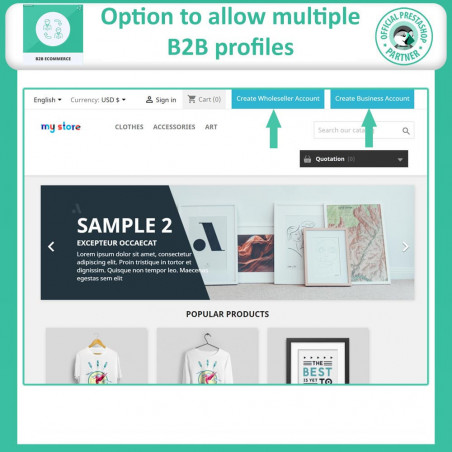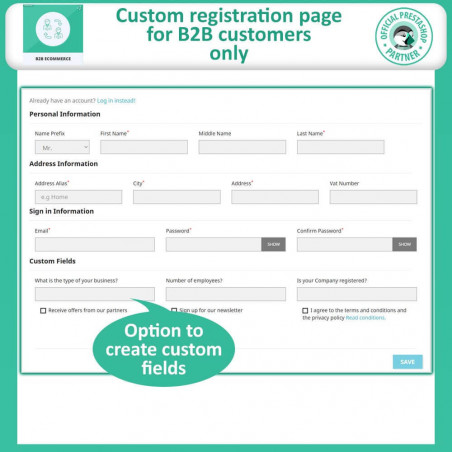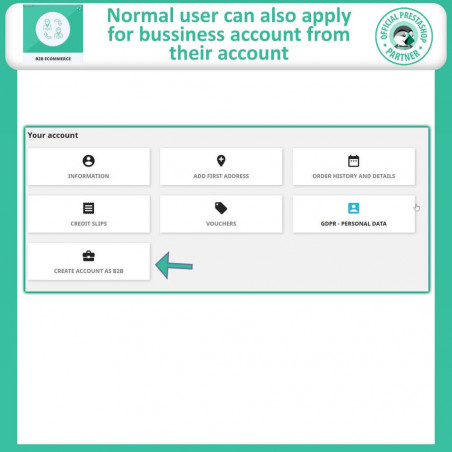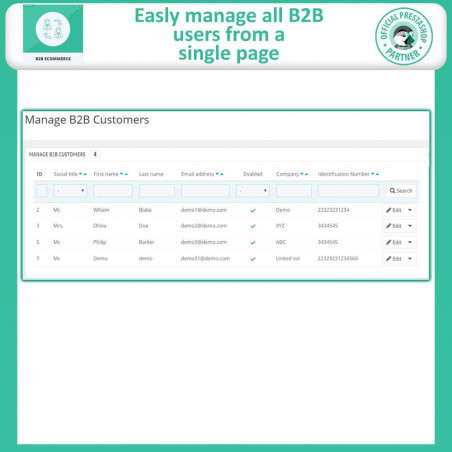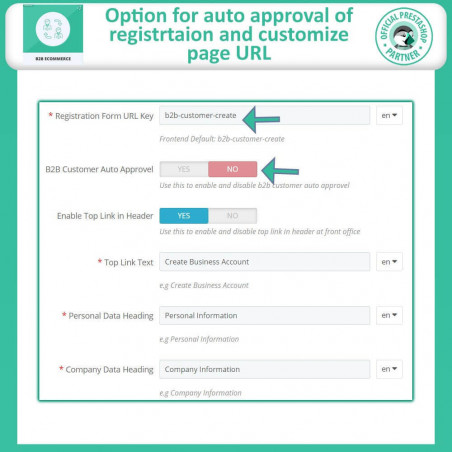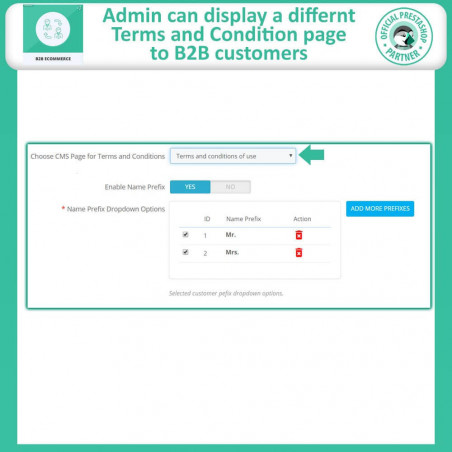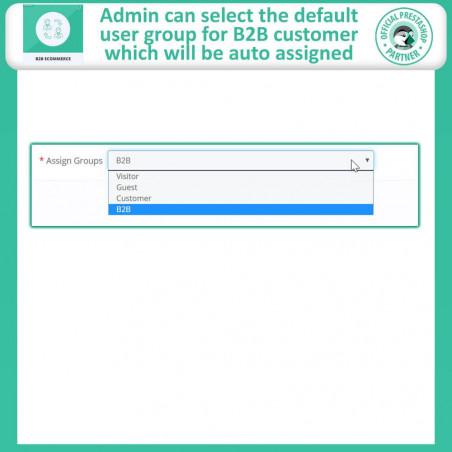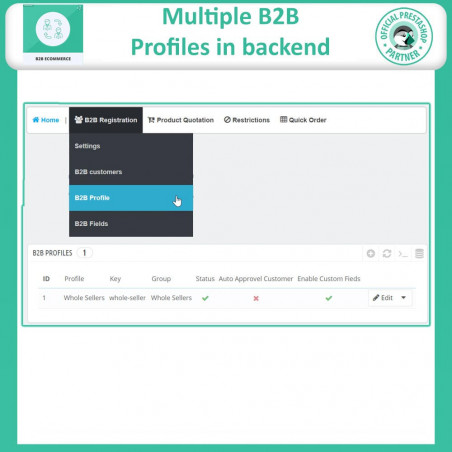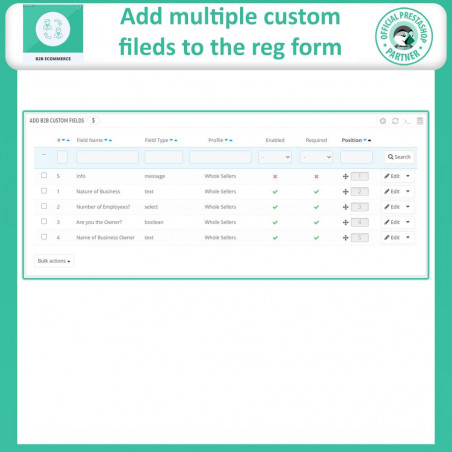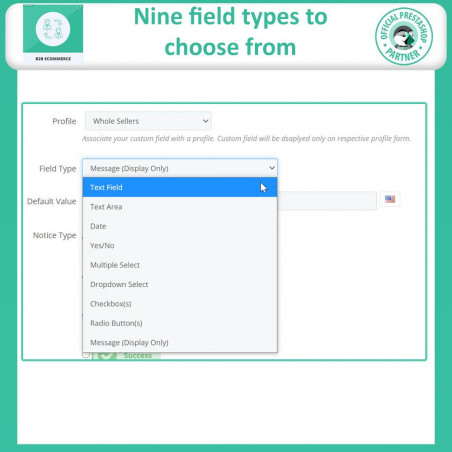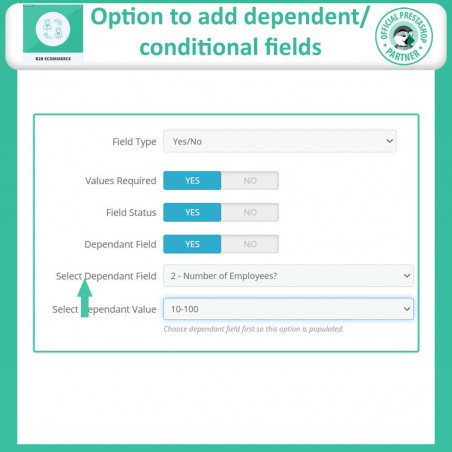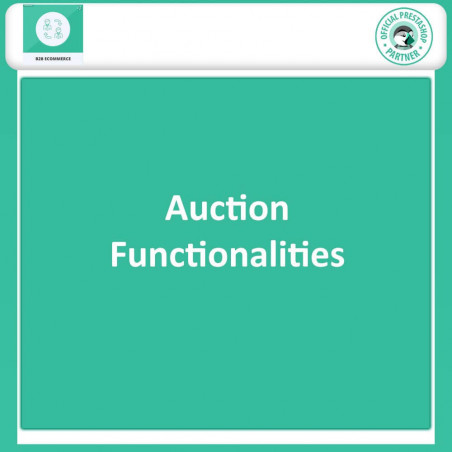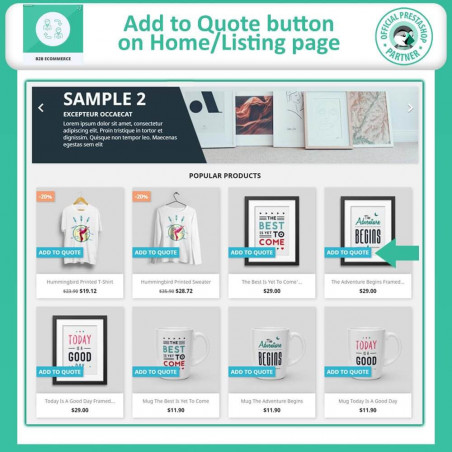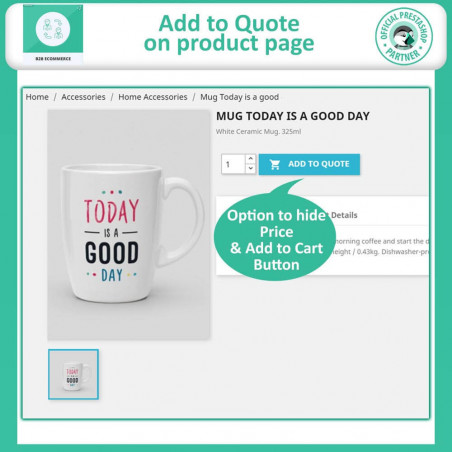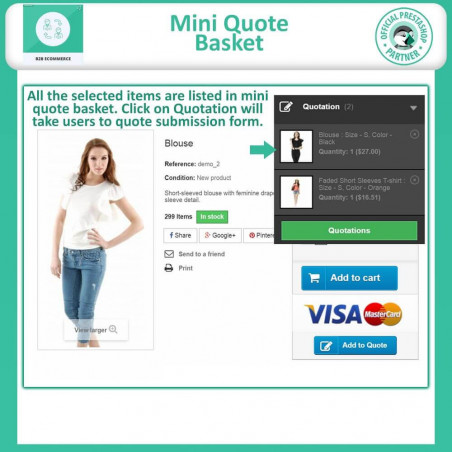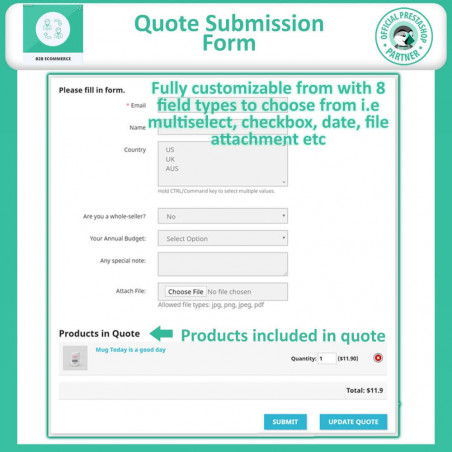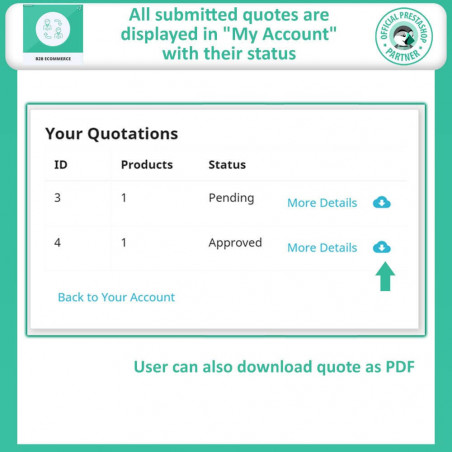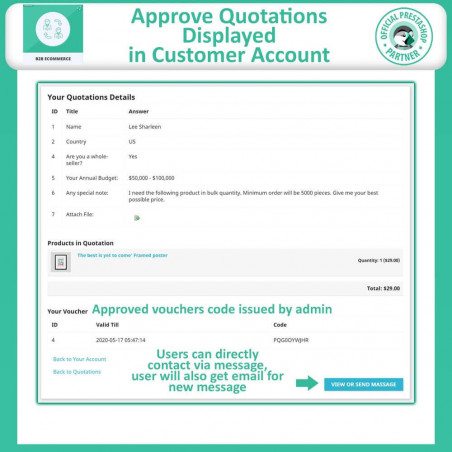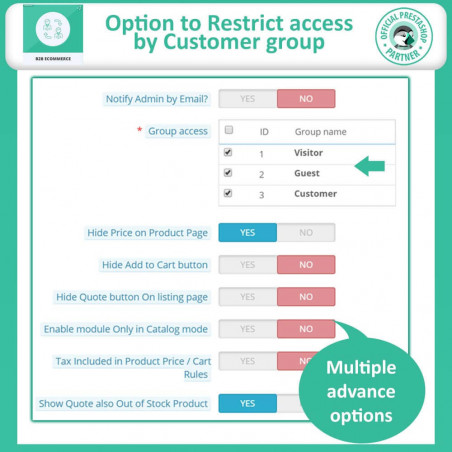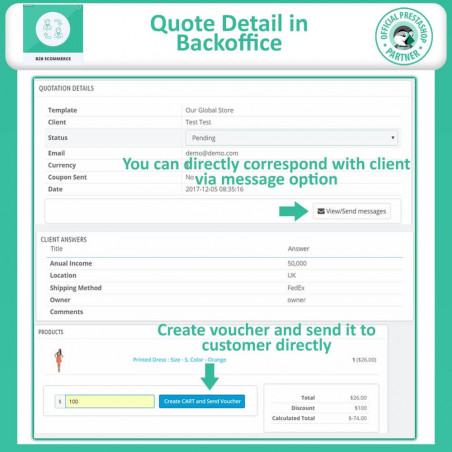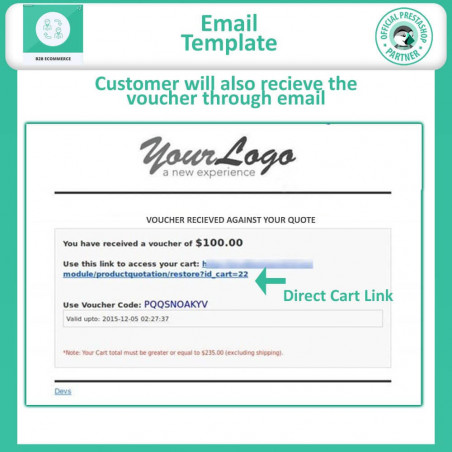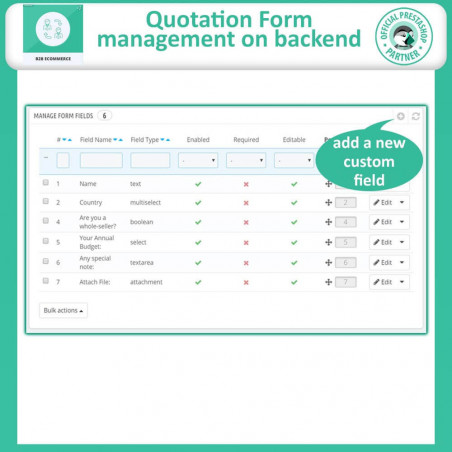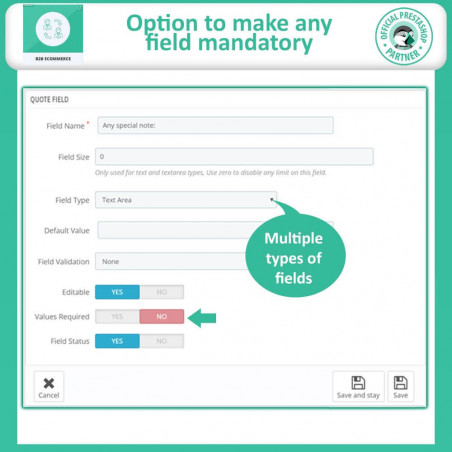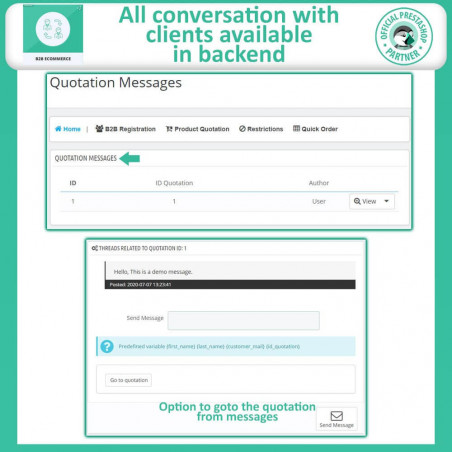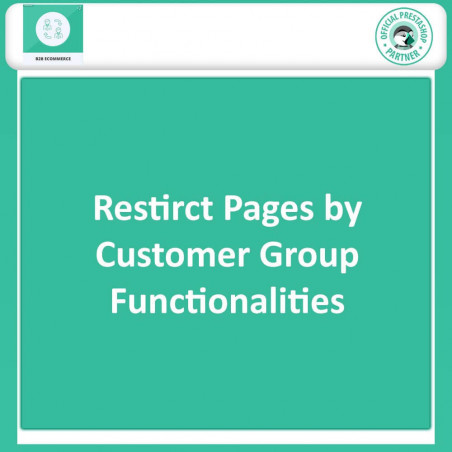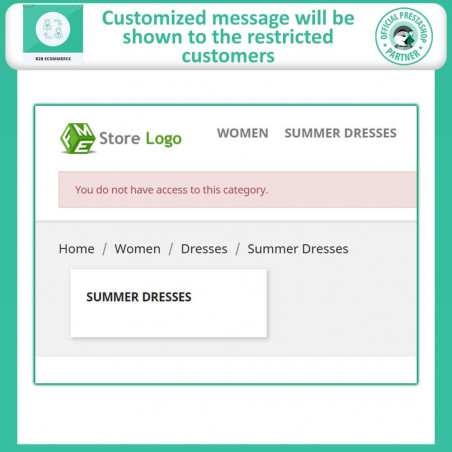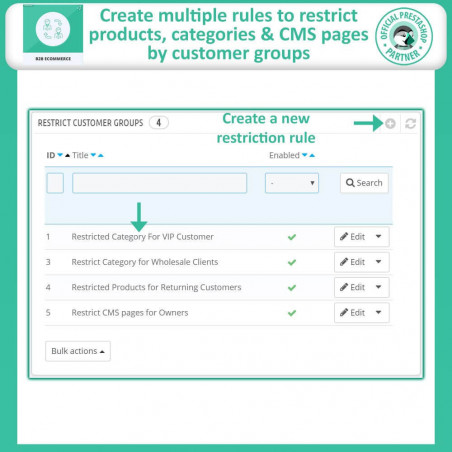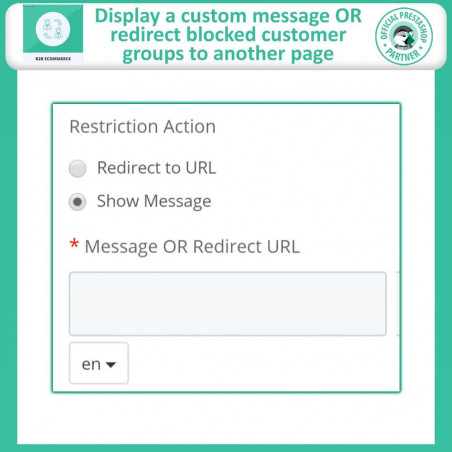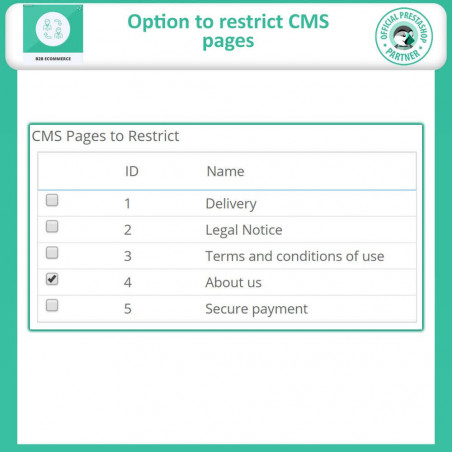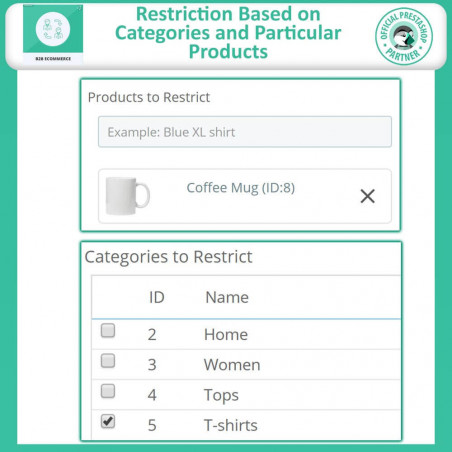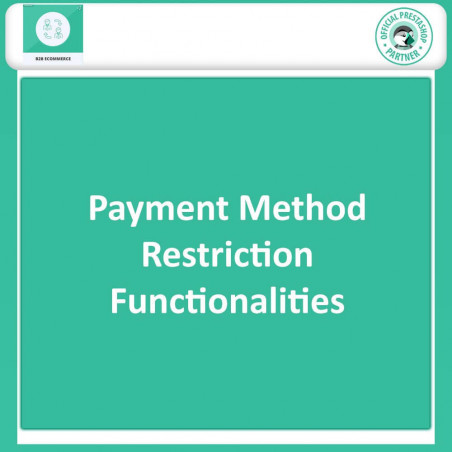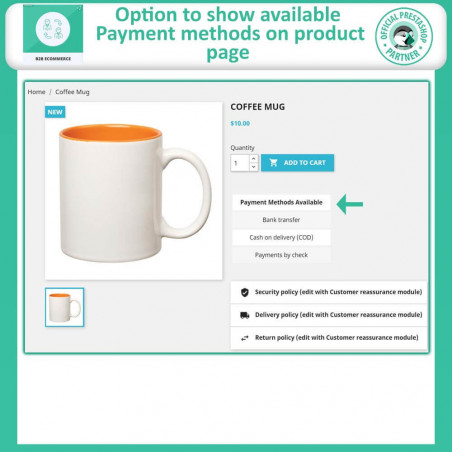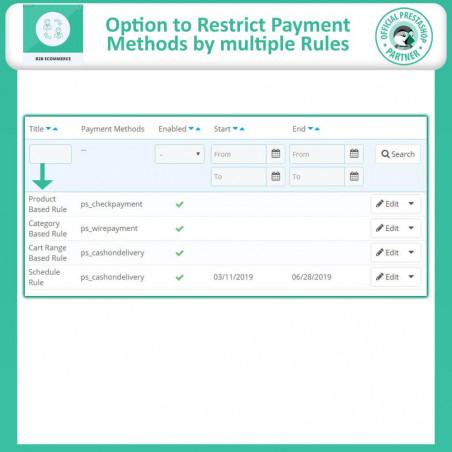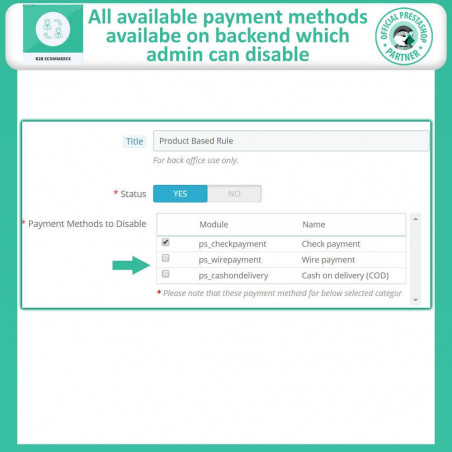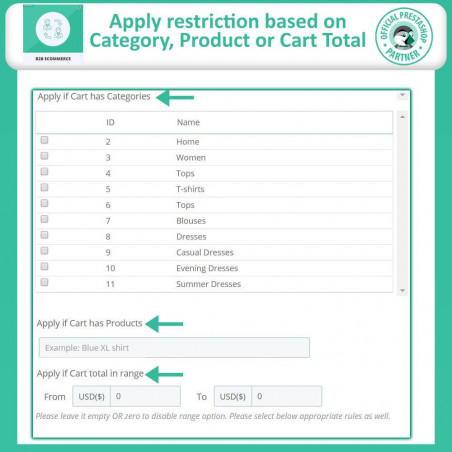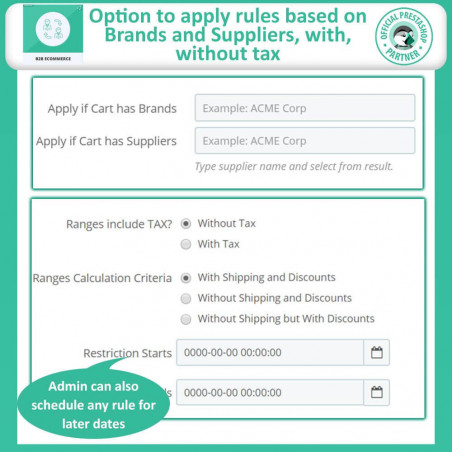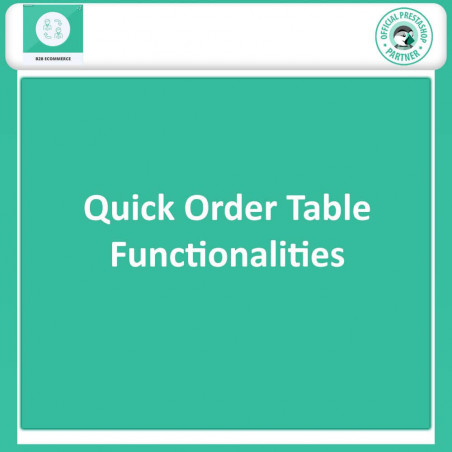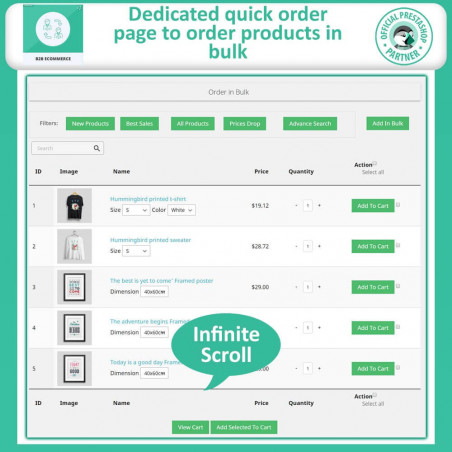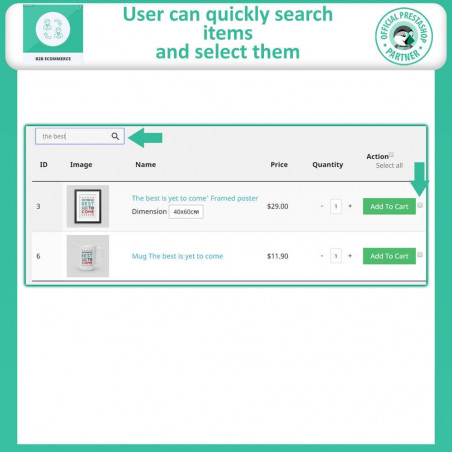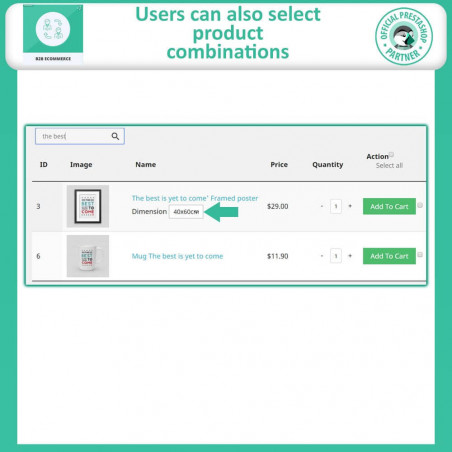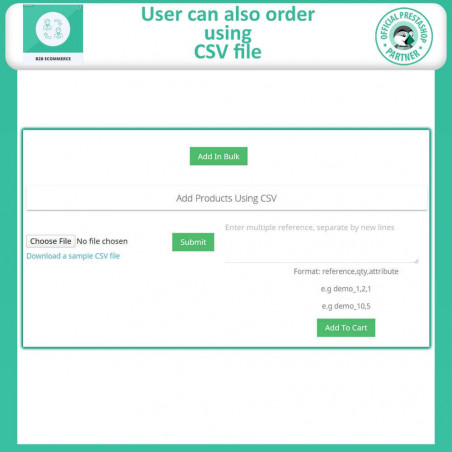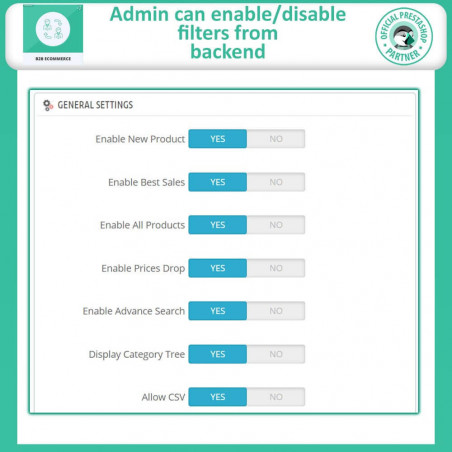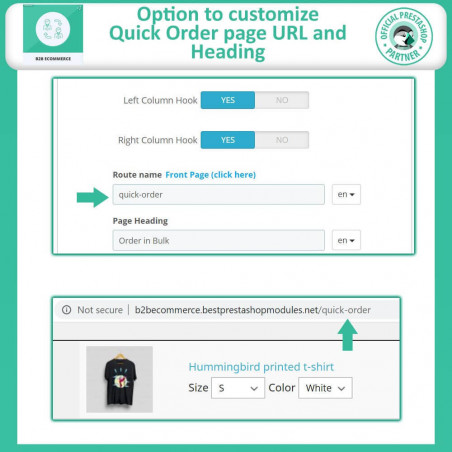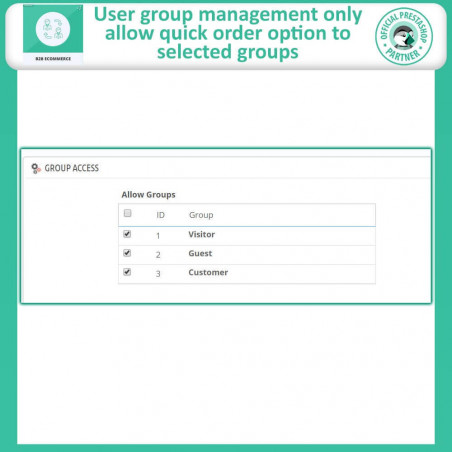 If you want to turn your online shop into a full-fledged B2B store, B2B eCommerce is the best available module for you. There are some unique aspects that you need to keep in mind while offering B2B products and services to your B2b customers such as they might need products in bulk quantity and at a special price. They might need to negotiate prices.
You might need to offer them some different products as compared to normal clients and at the same time offer them different shipping and payment methods. You can offer all of this and much more using Prestashop B2b Module.
FME Prestashop B2b eCommerce Module includes:
B2b Registration:
Allow your customers to register for a B2B Account by entering the required information, e.g. personal information, address, company, and sign-in information. Besides Admin can also add custom fields according to their specific requirements.
B2b Product Quotation:
Enabling this feature will allow your B2B Customers to send you quotations for different products.
B2b Customer Group Restriction:
This module allows the admin to restrict their customers to buy the products from specific categories or from specific pages.
B2b Payment Restriction:
Admin can restrict different Payment methods for different Customer groups by applying certain rules, for example; a specific group of customers will be bound to pay from a payment method only if they have some specific products in their cart. Admin can apply a number of rules from the back office.
B2b Quick Order Table:
For the customers who want to buy products quickly or in bulk, this feature will be very helpful. This feature allows the admin to place the products in a tabular form so that customers can choose their desired products by quick selection.
Features Included in Prestashop B2b eCommerce Module
B2B Registration:
We know how getting reliable information at the registration is very important. The default registration form of Prestashop just offers basic functionality. B2B Registration lets you create a separate registration for your B2B Customers with extra fields to get more information from them and automatically add them to their own customer group.
B2B Registration button on top header
Normal user can also apply for the business account from their own account
Enable/Disable auto-approval of registration
Option to customize headings
Option to create and add custom fields to the registration form
Option to show select a different "Terms & Condition" page to b2b user
Select the default user group for b2b customers
Enable/ Disable more form fields i.e Date of Birth, Siret Number, Website, Address
Option to enable captcha
Product Quotation:
The product quotation allows the admin to show add to quote buttons on the product page as well as on the homepage of their store. B2B Customers can directly add products to their quote and ask for a more special price. Admin can create customized quotation forms, there are eight field types to choose from. Admin can also offer discounts through vouchers.
Option to show quote button if product out of stock
Option to hide add to cart button if quote button is enabled
Option to hide price if the quote button is enabled
Option to show quote button only if catalog mode is ON
Show add to quote button to specific Customer Group
Allow quotations on specific categories and products
Email alerts to customers and merchant when the quotation is sent
Users can view the status of their quote from the link provided in their user account
You can view or send messages to the customers who have to request a cost
Option added for user to have quote into PDF
Restrict By Customer Group:
Restrict products, categories, and CMS pages to specific customer groups. This allows admin to show specific products to B2B customers only and hide them from normal customers. Admin can also redirect restricted pages to other links.
Restrict specific products, categories and CMS pages
Create multiple rules to manage visibility for different customer groups
Option to display customized error messages to restricted customers
Option to redirect restricted members to different URL
Option to schedule restrictions using start and end date
Restrict Payment Method:
We know a smooth checkout process is of utmost importance for a B2B customer. Restrict Payment Method allows you to customize your pricing policy more efficiently. Admin can enable/ disable payment methods based on products, categories, brands, suppliers, and total cart values. Admin can also put restrictions for a particular user group. This means you can only show specific payment methods to your B2B Customer if you have added them to a B2B user group.
Restrict payment methods based on specific products and categories
Restrict payment methods by Brands and suppliers
Restrict payment methods based on cart range
Restriction based on user groups
Option to include Tax in cart range
Option to enable a block on the product page that will show
Option to set cart range with/without shipping and discounts
Schedule any cart rule for later dates
Quick Order Table:
Usually, B2B Customers order items in bulk. It becomes a very time-consuming task if they have to search for each product, go to its product page, add them to cart, and then proceed to checkout. Quick Order Table enables customers to quickly search for products, select their combination, select quantity, and order them all from a single page. It creates a separate ordering page that has infinite scrolling enabled. Users can also order by uploading a CSV file. As Quick Order Table also includes user group based restriction, admin can only show it to B2B customers.
Multiple predefined filters i.e. New Products, Best Sellers, Price Drop
Advance search option available
Option to display a category tree
Enable/ Disable order through CSV file
Option to customize page URL
User Group based restriction
Multiple designs available
Infinite scroll