How to Remove IDs from URLs in PrestaShop?

Clean URL structure is one of the most crucial step of any URL Optimization SEO strategy. This is the reason it is being highly recommended by a number of SEO gurus. It is also important as it enables your users to clearly understand the subject matter of the page. By default, you can remove most of the special characters from your Prestashop store by enabling a clean URL option from the backend but it still left behind the auto-generated ID which is part of almost every Prestashop URL. Which in turn can affect your search engine ranking and overall traffic. 
You can see the additional ID in the URL generated in a friendly URL of PrestaShop.

To remove these kinds of IDs, you need to download and install the pretty URLs module by FME. Using Prestashop Pretty URL Module you can instantly remove all the unwanted IDs from your Prestashop store with a single click. Our URL cleaner module is one of the best-rated SEO modules on Prestashop Official Marketplace meaning you can install and use our module without any hassle. 
It will instantly clean the URLs from those unwanted numbers. To install this application, follow the simple process below.
Step 1: Download the module directly from the FME Modules Website or from Prestashop Addons and unzip the archive files you received
Step 2: Add the folder to the modules folder of your PrestaShop shop
Step 3: Log in to your admin panel and navigate to the modules section

Step 4: Find the newly added module and hit the install option. Activate the module for configuration

Step 5: Now, navigate to the Preferences section and click 'SEO & URLs' for altering the links according to your requirements.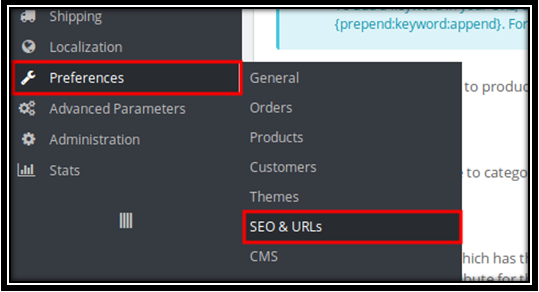 Step 6: For the configuration of URL structure of products and categories, the following settings are recommended.

Step 7: Enable Friendly URL option from the backend. 

This simple process will transform all your URLs into a clean and friendly structure. You do not need to have any coding knowledge to make this work as our module does all the work by itself. You just need to install and enable it.
If you want to further understand the URL optimization then check this url structure infographic.