Prestashop Data Migration
Prestashop Data Migration
Migrate from another e-commerce platform to Prestashop 1.7 or Upgrade 1.4, 1.5, 1.6 to 1.7. Now is the time to do it. Prestashop 1.7 is out with some amazing features. We can upgrade keeping your data and customization intact. Contact us and we can get started with in 24 hours of approval. 
Upgrade To Prestashop 1.7 - It Takes Only 9 Hours 
Product Screenshots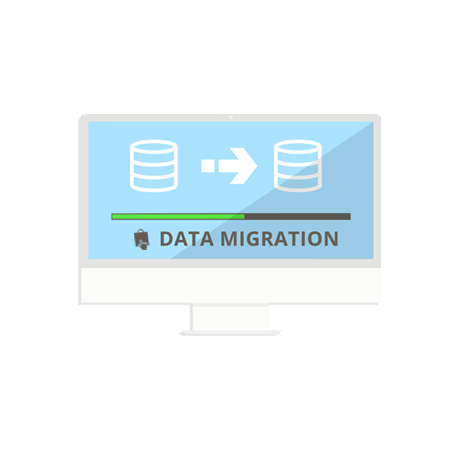 The obvious reason you would adopt PrestaShop, remains the simplicity and flexibility with its advanced functionality. When things get complicated you ultimately need help from others, Prestashop however lets you manage your entire store easily with a smaller learning curve..
Few reasons why you should migrate to PrestaShop;
Centralized management interface from where you can manage entire store
Hundreds of free / premium modules as well as templates available which allow you to inject your own ideas into your store easily.
Supports coupons, Shopping cart rules and dozens of built-in payment gateways
100 % scalable, with newer versions of Prestashop so your store remains up to date with the market trends
Search engine optimization features included, you can easily setup meta information for each page, category and utilize the power of SEO plugins to market your brand. SEO & Marketing plugins allow your Prestashop webstore to easily rank in search engines.
Easy monitoring, you get complete stats which allow you to analyze and track down for improvements.
Extremely lightweight, easy to setup and maintain, does not require expensive hardware and hosting
Built-in AJAX functionality, one step checkout and product image zoomer
Have strong search capabilities, supports multiple languages
Uses object oriented approach in development which ultimately makes development efficient
You can choose from one of the Prestashop Migration / Upgrade;
Need to setup up a new webshop on Prestashop;
Migrate PrestaShop to another server;
On another e-commerce platform (magento, opencart, volusion) and want to migrate to PrestaShop;
Already running PrestaShop 1.4, 1.5 or 1.6 and want to upgrade to Prestashop 1.7
FME Modules have experts who can help you with your store migration in all of the above mentioned cases. From products, categories, Orders, taxes to complete store information, our Prestashop developers have the professional skills to migrate your data with integrity.
Talk to us and get your webstore on PrestaShop 1.7 now