Prestashop Migration Services | Woocommerce, Shopify, Magento
Prestashop Migration Services | Woocommerce, Shopify, Magento
FME Modules is an official Prestashop Partner Company that is now offering platform migration services to its customers. Want to upgrade Prestashop version 1.6 to 1.7 or 1.8 or want to completely migrate to Prestashop from Woocommerce, Shopify or Magento, etc? Our teams of dedicated developers are there to help you make your move. We will make sure your data and customization remain intact. 
Product Screenshots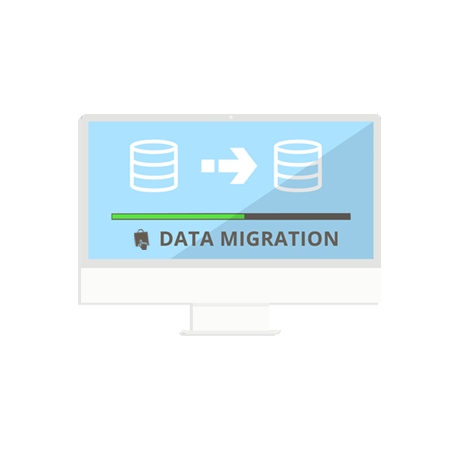 Prestashop Migration Services by FME Modules:
With its robust design structure and vast online community, Prestashop is the ultimate choice for any small to medium size business.  Prestashop not only lets you manage your entire store easily with a smaller learning curve at the same time it's one of the most reliable platforms available in the market. 
FME Modules is a leading provider of Prestashop migration services, helping online merchants move their stores to and from all the popular e-commerce platforms including Woccomerce, Shopify, Magento, etc. With a team of experienced developers and Prestashop e-commerce experts, FME Modules has a track record of successfully migrating stores of all sizes and complexities. 
FME Modules being an official Prestashop Partner makes it mandatory for us to keep ourselves updated with the latest addition to Prestashop core design and functionalities. This also ensures that our clients get the best and updated possible service be it upgradation to a newer version or migration from other platforms. In addition to providing a seamless migration process also offers ongoing support and maintenance to ensure that its clients' stores are running smoothly and effectively. FME Modules offers a range of packages that are customized to the tailored needs of our customers. 
In FME Modules our mantra is always "Customer First", with this core principle in our mind we have built a reputation as a trusted and reliable choice when it comes to all things Prestashop including migration services. Get in touch now and let our team take care of the rest.  
Few reasons why you should migrate to PrestaShop
Centralized management interface from where you can manage an entire store
Hundreds of free / premium modules as well as templates are available which allow you to inject your own ideas into your store easily.
Supports coupons, Shopping cart rules, and dozens of built-in payment gateways
100 % scalable, with newer versions of Prestashop so your store remains up to date with the market trends
Search engine optimization features are included, you can easily set up meta information for each page, and category and utilize the power of SEO plugins to market your brand. SEO & Marketing plugins allow your Prestashop website to easily rank in search engines.
Easy monitoring, you get complete stats which allow you to analyze and track down for improvements.
Extremely lightweight, easy to setup and maintain, does not require expensive hardware and hosting
Built-in AJAX functionality, one-step checkout, and product image zoomer
Have strong search capabilities, supports multiple languages
Uses object oriented approach in development which ultimately makes development efficient
Migration Services offered by FME Modules
Prestashop migration 1.6 to 1.7
Prestashop migration 1.7 to 1.8
Wocommerce to Prestashop migration
Shopify to Prestashop migration
Magento to Prestashop migration
Wordpress to Prestashop migration
Prestashop 1.7 to 1.8 Migration
Prestashop just released its latest version 1.8 with some important upgrades. If you are already running any version of Prestashop then it's highly recommended that you update it to this latest version. 
FME Modules have experts who can help you with your store migration in all of the above-mentioned cases. From products, categories, Orders, taxes to complete store information, our Prestashop developers have the professional skills to migrate your data with integrity.
Talk to us and get your website on PrestaShop 1.8 now