Cyber Monday Sale Is Now Live - (Nov 27th - Nov 30th) - 40% Off - Code: FMMCM2023
Prestashop Product Images by Customers
Compatibility: v1.6 - v1.7 - v8.x
Version:1.5.1 (10/12/23)
Translated Into:






Prestashop Product Images by Customers
Build customer loyalty

PrestaShop
v1.6 - v1.7 - v8.x
Allow customers to upload images on the product page by using FME PrestaShop Image upload module. Get image reviews, use it on photo sharing website, printing or art bases stores. Some key features are listed below:
Allows customers to upload product photos
Builds brand reliability and customer loyalty 
Motivate customers by offering them discounts for uploading photos
Attractive photo slider
Option to configure upload settings (Maximum image upload size, image format, etc)
Improve Customer engagements
The uploaded images serve as visual testimonials
No subscription fee. Free lifetime support and upgrades.
Click to visit our PrestaShop Image upload module on PrestaShop Official Marketplace.
Product Screenshots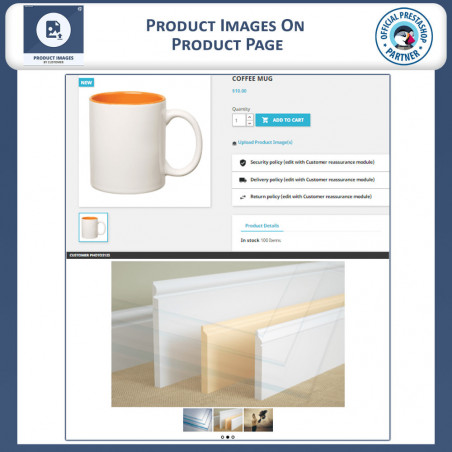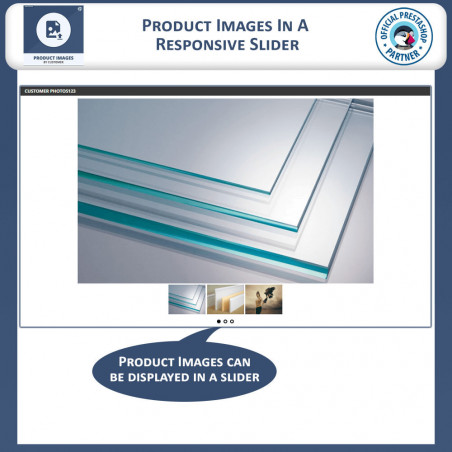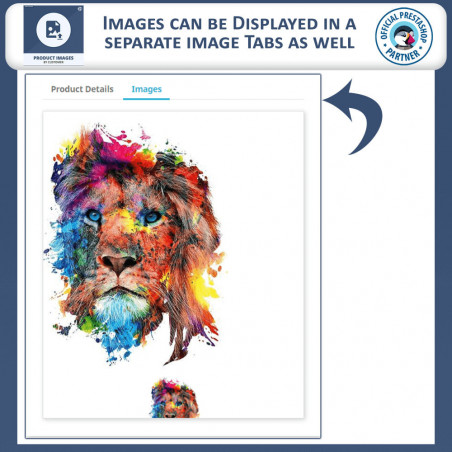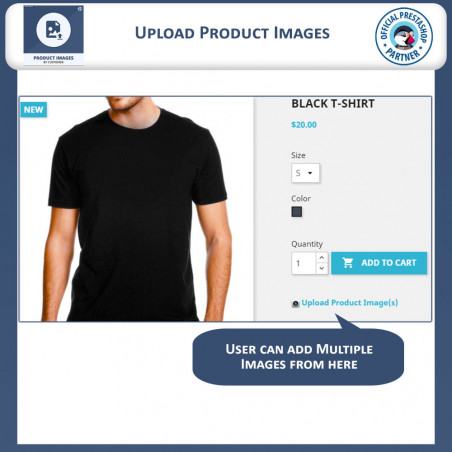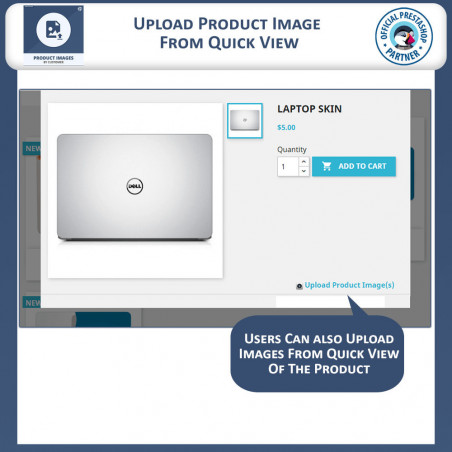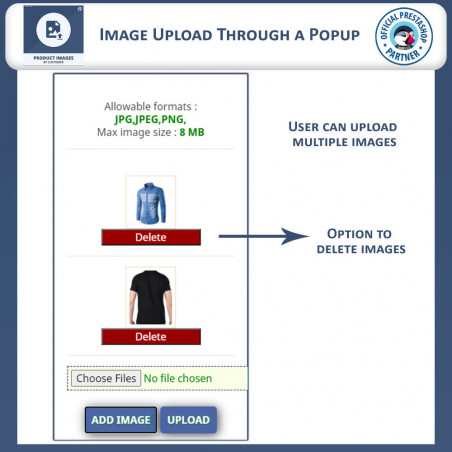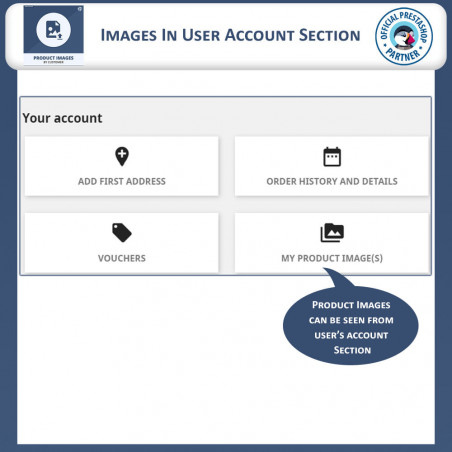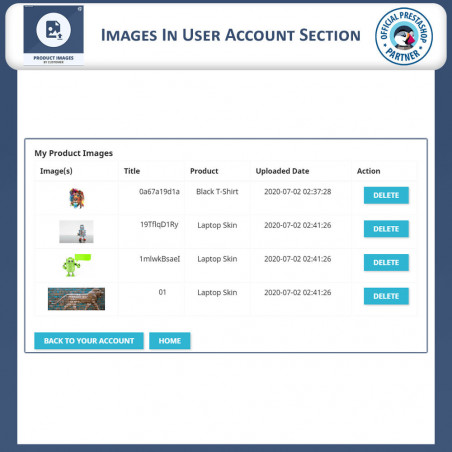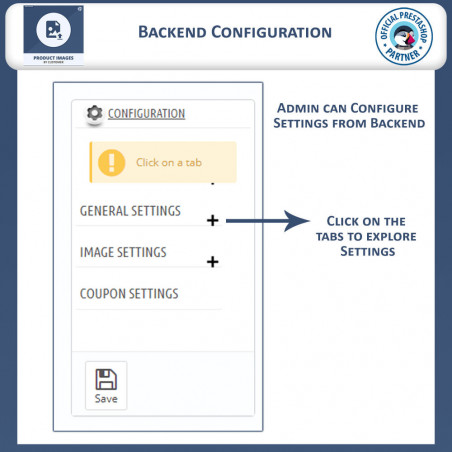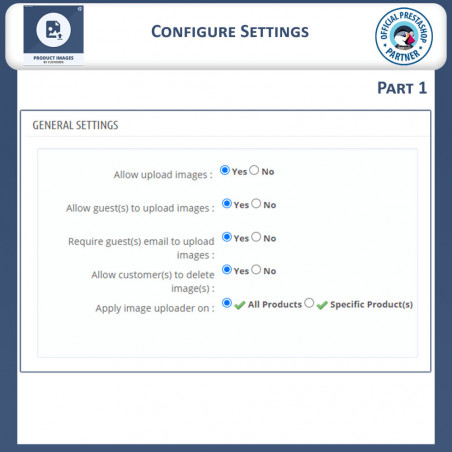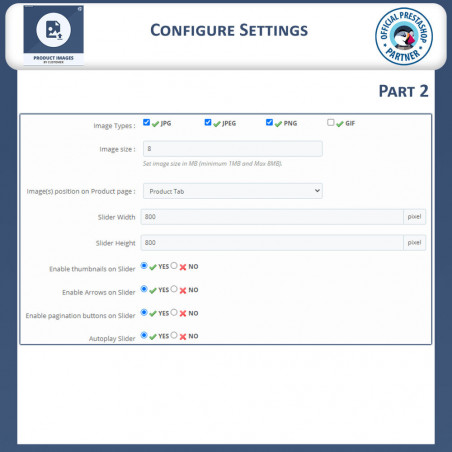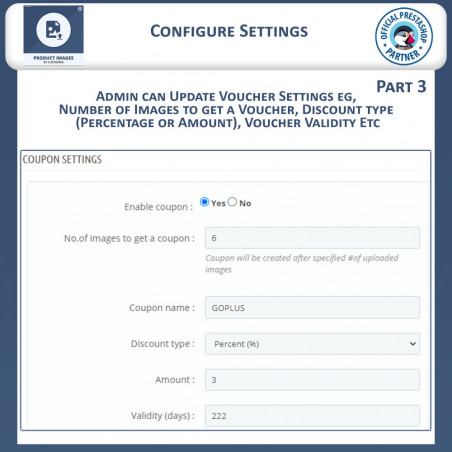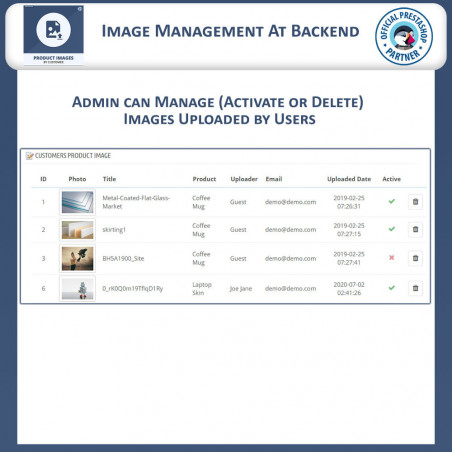 Overview of Prestashop Product Images By Customers Module
PrestaShop Upload Image by Customer extension allows your customers to upload photos right on the product page. They can upload multiple snapshots and create a gallery. This Image upload module works perfectly on websites where you need data from customers in the form of images such as image sharing sites, printing services, image framing or simply increase the product related images which matter to your audience.
Key Features of Prestashop Customers Image Upload Module
Customers can upload multiple images from their PC on product pages
Customers can manage images from their accounts
Admin can manually approve images which are uploaded by customers
View images in a lightbox

Upload PDF and other customer files in PrestaShop

You can limit max. image size
Enable guests to upload images
Require guests email to upload images
Allow customers to delete images
Apply image uploader on all products or specific products
Supports JPG, JPEG, PNG, and GIF  image formats
You can set image position in the footer or in a tab
Admin can view images on the backend in a lightbox
Images are displayed in a slider when in the footer
Offer discounts to customers on specific image uploads
Discount coupon can be in fix price or percentage
Image upload button is placed at a very convenient position
Multi-store
Multilingual