Prestashop Share and Follow |Social Widget Module
Compatibility: v1.6 - v1.7 - v8.x
Version:2.1.0 (09/08/23)
Translated Into:




Prestashop Share and Follow |Social Widget Module
Expedite Social shares

PrestaShop
v1.6 - v1.7 - v8.x
Once you have achieved the biggest milestone and that is your product, service or any information you think is useful for people, the next big challenge is to Share it with millions of people out there on the internet. PrestaShop Share and Follow addon perform this job perfectly for you. Prominent Features included in this module are:
Allow million of people to follow your product or services from unlimited social media platforms such as Facebook, Twitter, Stumble, YouTube, etc.
Add any social platform you like in the share compact menu.
Customizable PrestaShop Share and Follow Widget that can be placed anywhere on the home page, inner pages e.g. product page, category page etc.
No subscription fee. Free lifetime support and upgrades.
Click to visit our Prestashop Share and Follow Widget on Prestashop Official Marketplace.
Product Screenshots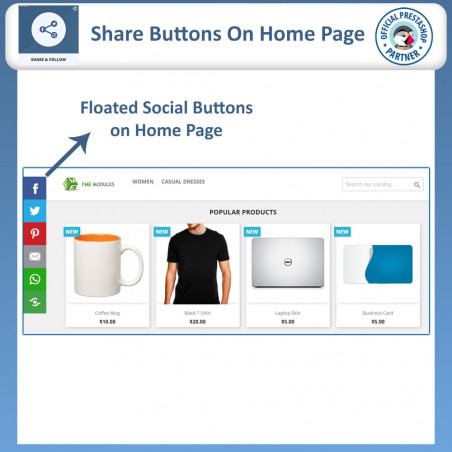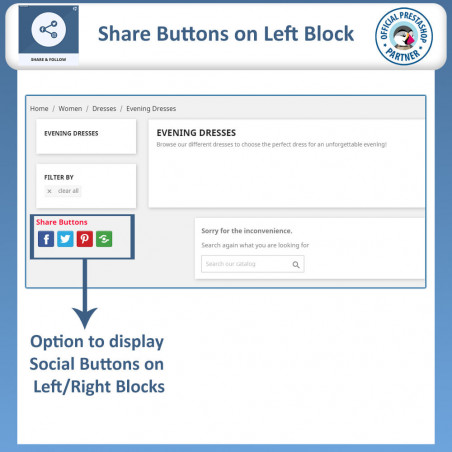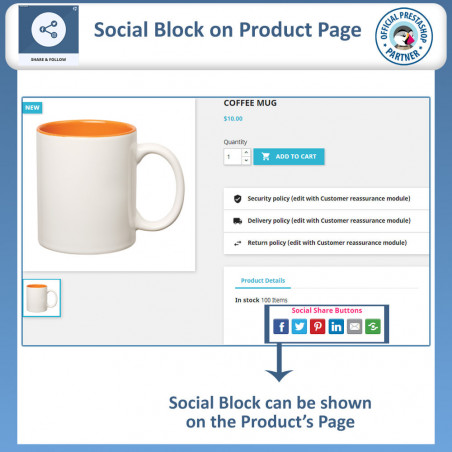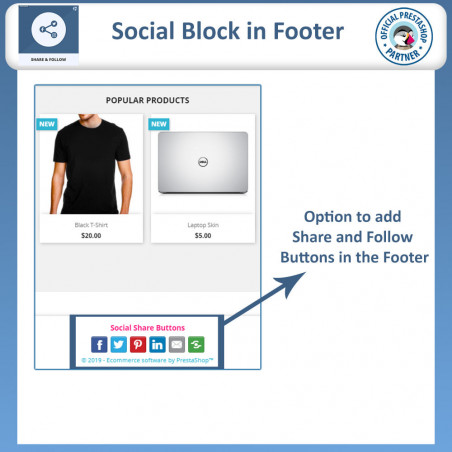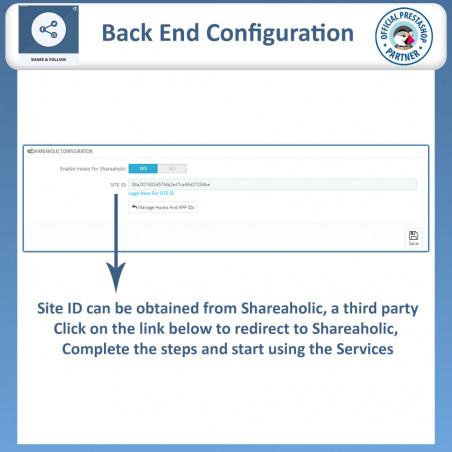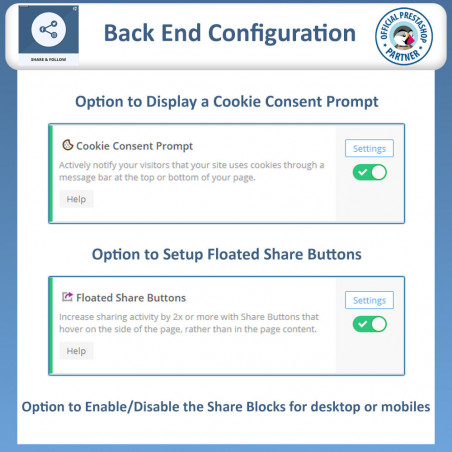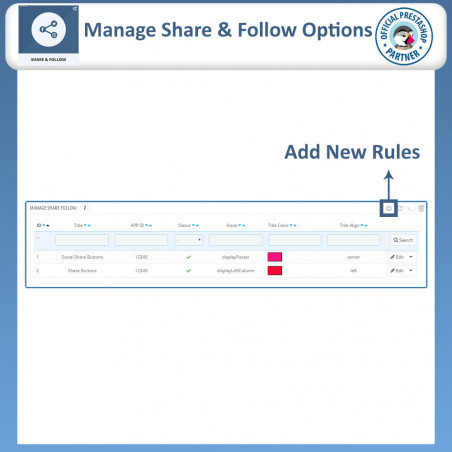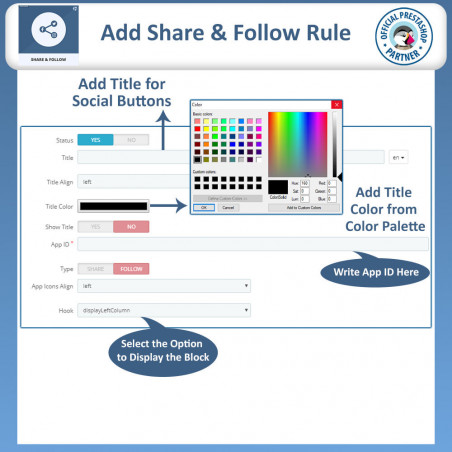 Overview of Prestashop Share and Follow Module
It lets your services, products or any blog go viral through social media with just one click. Here is what you get with this PrestaShop Social Media Module.
A lot of people will have an eye on your products and services from multiple social media platforms like Twitter, Facebook, YouTube, Stumble Upon and Digg, etc.
Option to place the buttons to share and follow anywhere on the homepage, product pages, and category pages. Option to customize the widgets is also there in Back office.
For the display of widgets, there are 7 different styles to choose from. You can position the widget left or right depending on your requirements.
This extension allows you to expand your reach to the global audience by enhancing the marketing of your products for bringing more traffic to your online store.
By adding this block you can set your website with the most up to date standards. This helps you to stay ahead of the competition and get better rankings on search engines.
Enable customers to subscribe to the RSS feed
You can add social media buttons from the back-office
Configuration Features:
You can customize the block title of Share and Follow
The widget can be positioned either on the left column or right one
Configure widget margins from the left and right, and the top as well
You can separately position the two blocks that allow sharing and following the pages
You can place the share block in the left column and on the footer of the page
Back office allows you to add and remove social media platforms anytime you want from the compact menu
Ask for more information if you require or have any questions even if you require any customization. We will be glad to assist you with your requirements.