How to Set up Affiliates Program in PrestaShop?

Posted On: Sep 17, 2018
Categories: Marketing
How to set up affiliates program in PrestaShop?
Add wings to the sales figures of your online store by setting up affiliates program on your online store, so that your customers can act like affiliate marketers by referring their family and friends, and compelling them to make purchases.
The default settings of PrestaShop do not allow you to initiate such a program for your valued customers, whereas a quick installation of FME PrestaShop Affiliate module can help you achieve within a few minutes. For your assistance, a detailed tutorial is composed below that takes you step by step in allowing customers to work as affiliates, and how they efforts shall be acknowledged and rewarded.
Step 1: After getting the plugin installed, you are required to activate the affiliate module PrestaShop for your PrestaShop store.

Step 2: after activating the plugin, you get access to the admin panel. There, you can see the Affiliates tab, from where you can configure the settings, get notified about referral requests and approve them as well.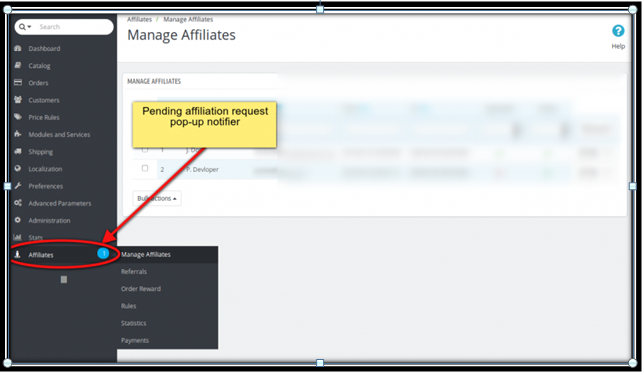 Step 3: Click on 'Manage Affiliates' tab to find a list of members who have joined or requested to join your store as affiliate marketers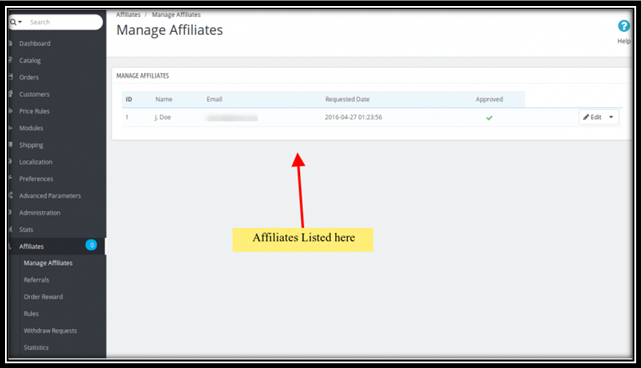 Step 4: Click on each listing to either approve or disapprove the affiliate request and an auto reference key is generated by the PrestaShop referral program module.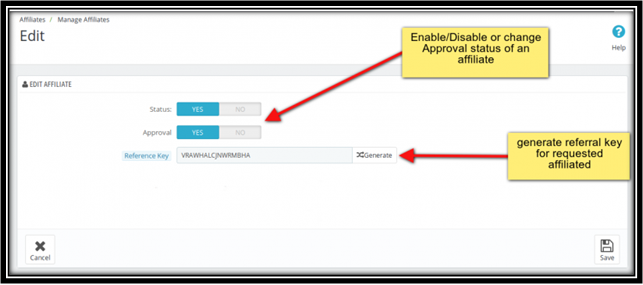 Step 5: Navigate to the referrals tabs to know the registered customers as affiliate agents. From this section, you can disable their active status or delete them if you want.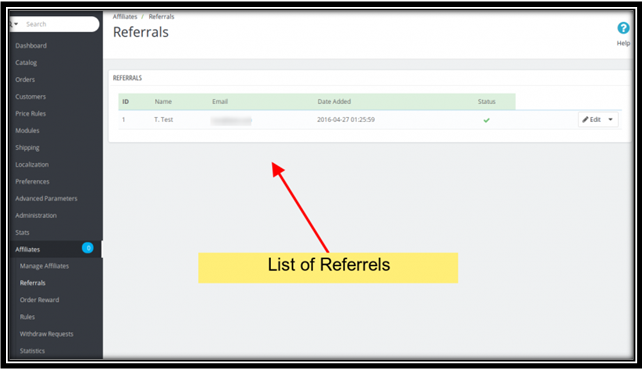 Step 6: Move to Order Reward tab to configure settings for automatically awarding customers for their efforts of referral marketing.
Step 7: The order reward settings enable you to set a sorting order, select type of rewards like fixed or percentage, enter value and tax on a reward and set a minimum order value as well.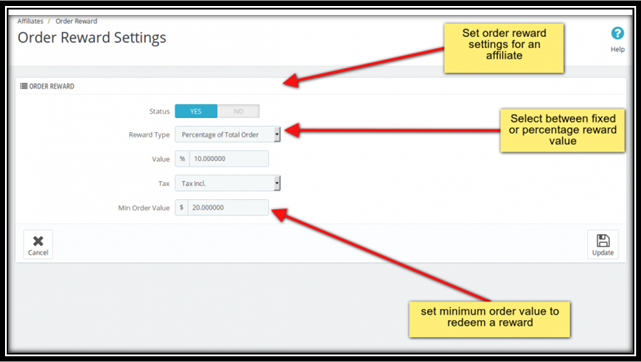 Step 8: In the Rules section, you can add an unlimited number of rules for affiliates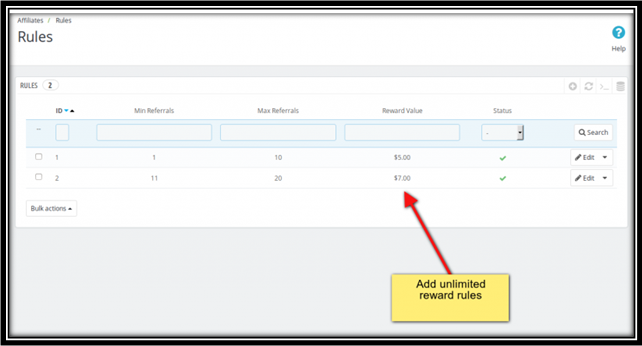 Step 9: To further define each rule, you can add minimum and maximum referrals, the amount of reward, and status.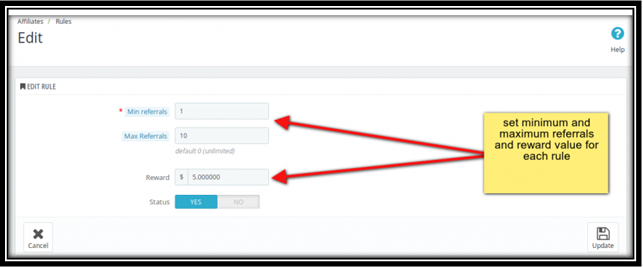 Step 10: Click on the 'Withdrawal Requests' section to view the pending payments requested by customers that are earned on account of affiliate marketing.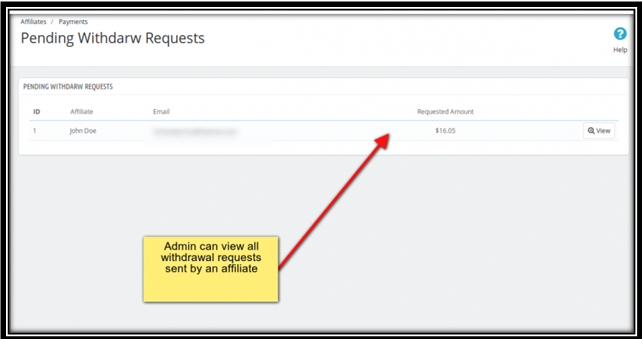 Step 11: The affiliate PrestaShop module offers detailed statistics about each affiliate and the further members they add through their referral link.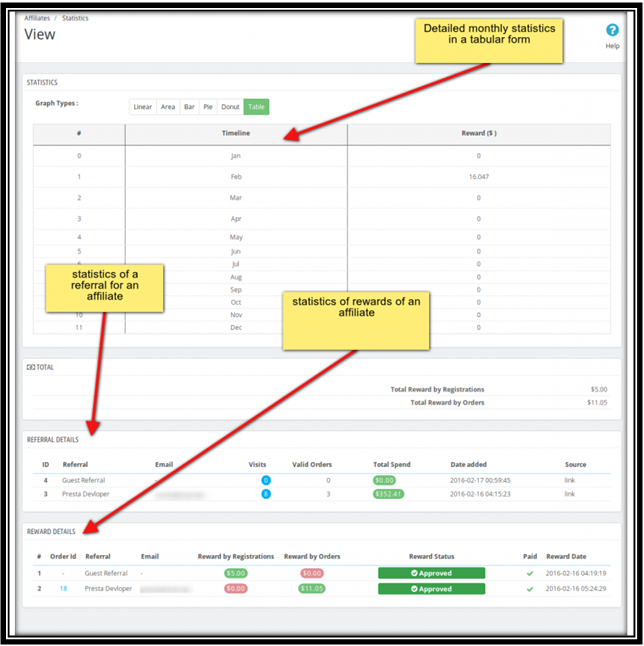 Step 12: By clicking on each affiliate, you can view his or her progress in a graphical chart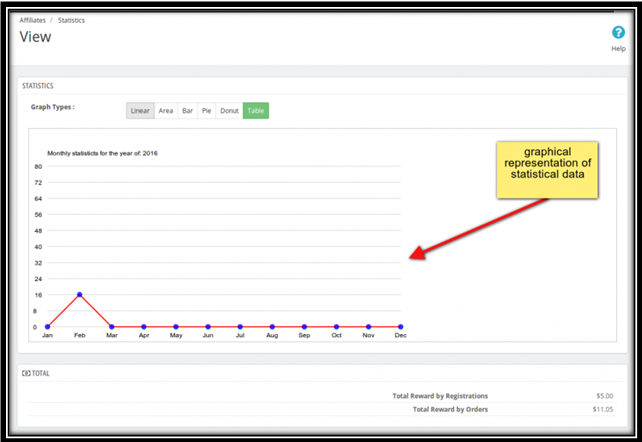 Step 13: You can view these statistics in other modes as well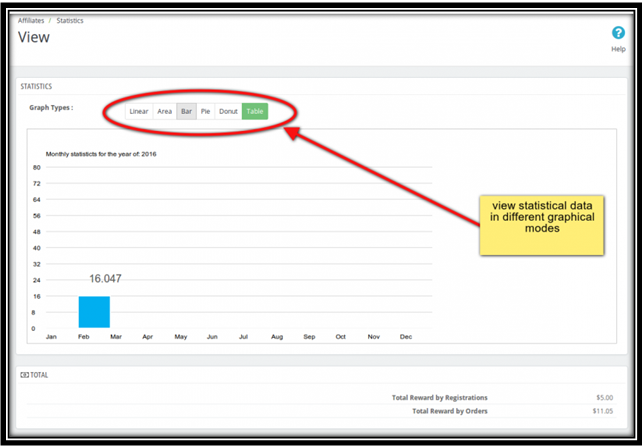 Step 14: to manage payment of rewards to the affiliates, you apply general settings from the configurations.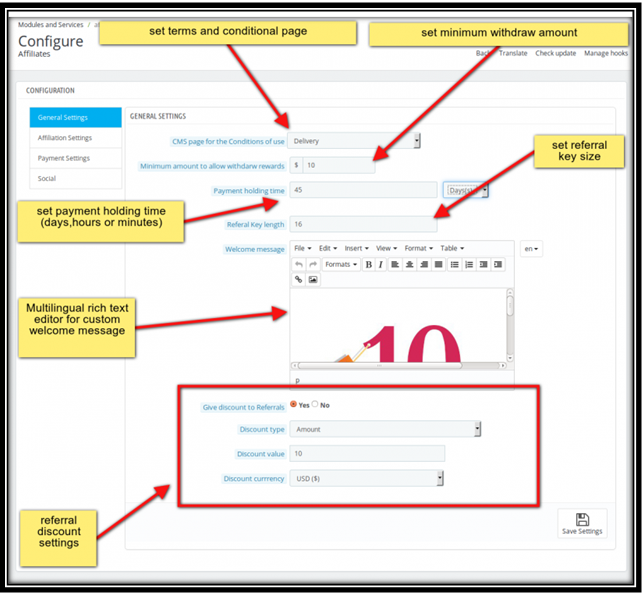 Step 15: You can configure a payment method from the provided options like PayPal and Bank Wire.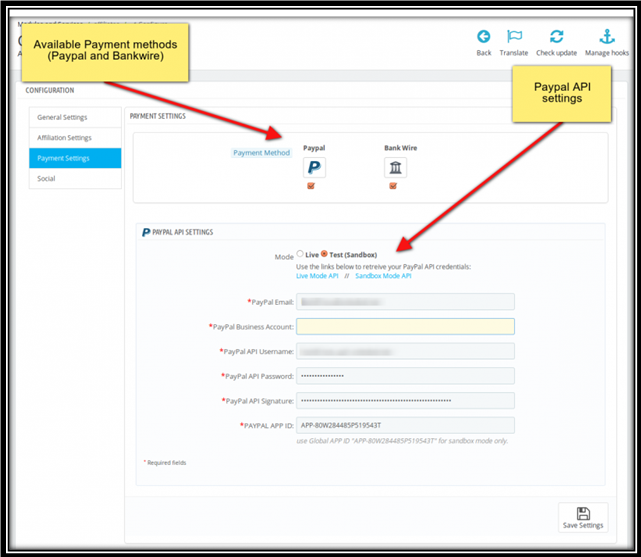 Step 16: Enable the social share buttons to allow affiliates share their referral links in their social circles.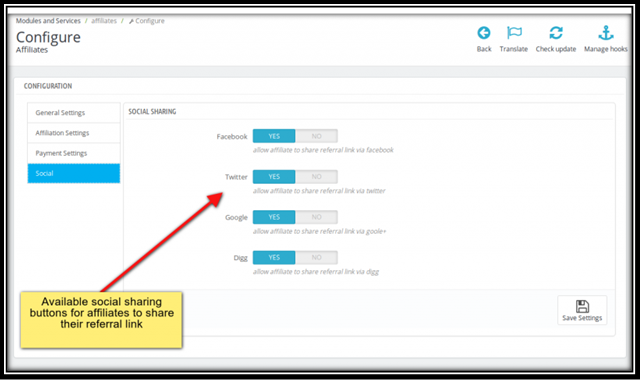 Besides the power controls in the admin panel, the module also offers a detailed user account to affiliates, where they can invite friends, overview pending requests, review their referrals, count the rewards they earn, payment details and the entire statistics of their progress.
The FME Affiliates module serves you and your affiliates with lots of added features that make your affiliates program a hassle free project. Forget about coding for months and solving the errors, as a bug-free application is made available by our experts.