Prestashop Advance Newsletter | Build Subscribers and Send Custom Emails
Compatibility: v1.6 - v1.7 - v8.x
Version:2.1.2 (09/08/23)
Translated Into:






Prestashop Advance Newsletter | Build Subscribers and Send Custom Emails
Send Newsletters quickly

PrestaShop
v1.6 - v1.7 - v8.x
PrestaShop Newsletter Module allows you to promote products and discount offers in email newsletters to make your marketing efforts more effective. Import a list of emails with a single CSV file upload. Invite customers and visitors to subscribe for the newsletter to keep them updated about news and events. 
Display Subscription Box on Footer, Left or Right Column
Upload CSV File To Import Subscribers List
Target Specific Products & Categories In each Newsletter
Customize Newsletter Email Template & Attach Discounts/Offers
No subscription fee. Free lifetime support and upgrades.
Product Screenshots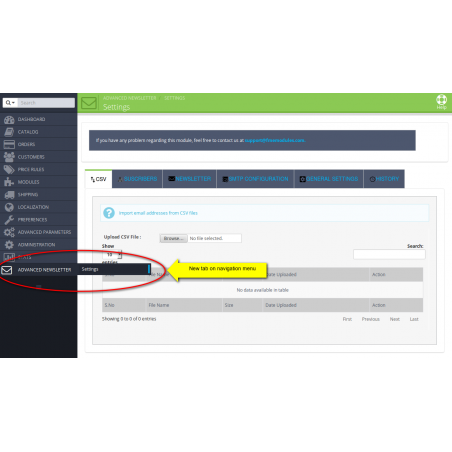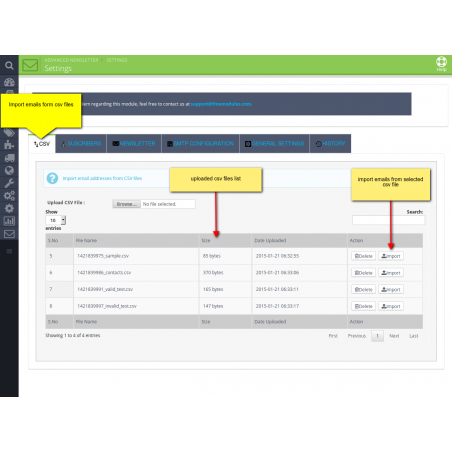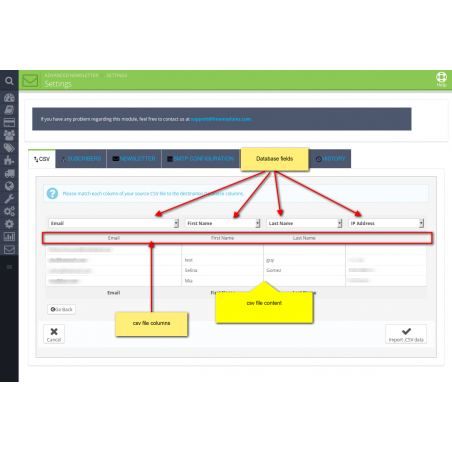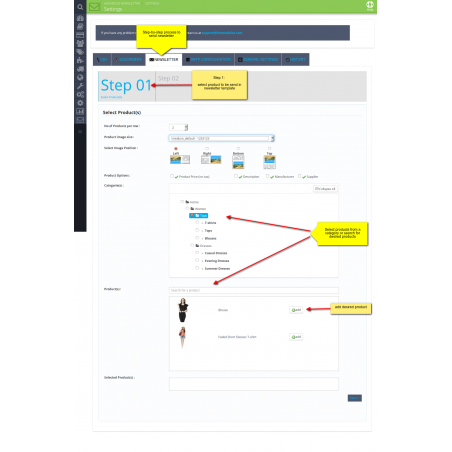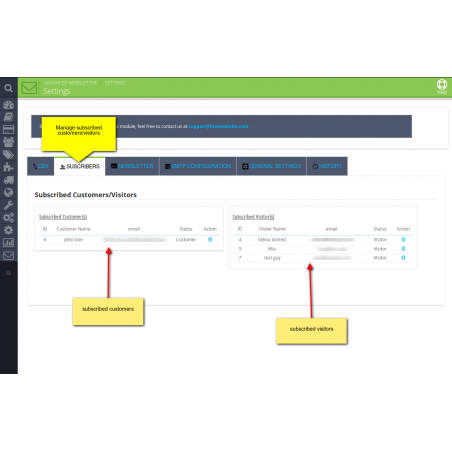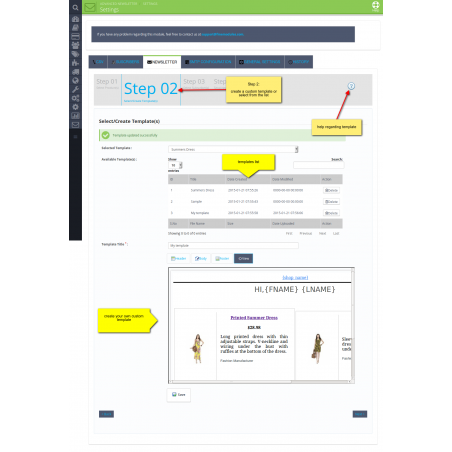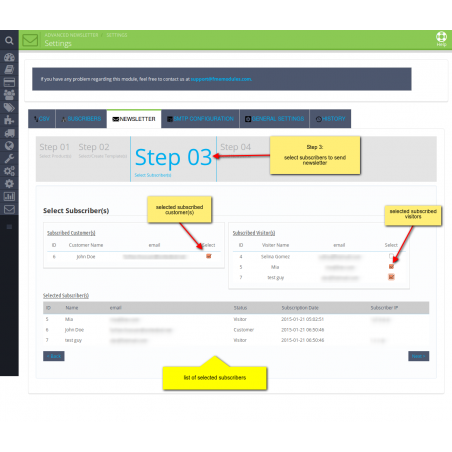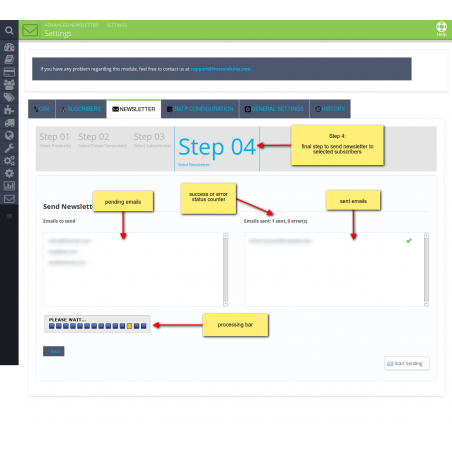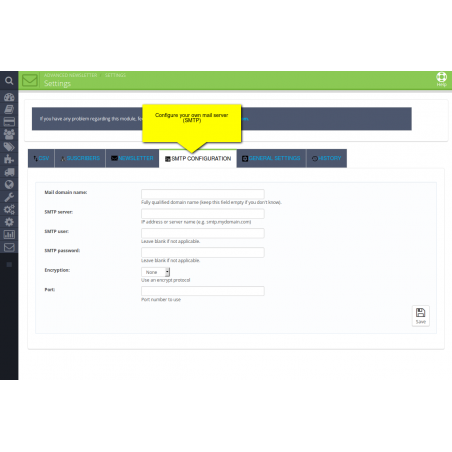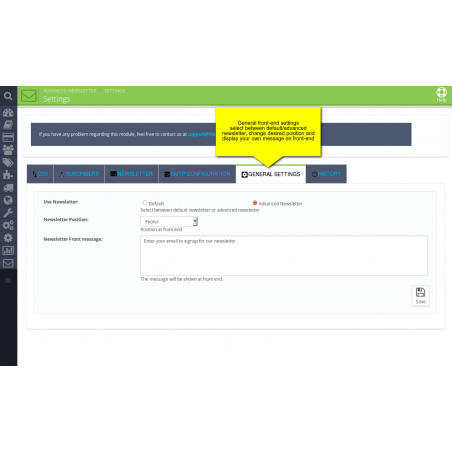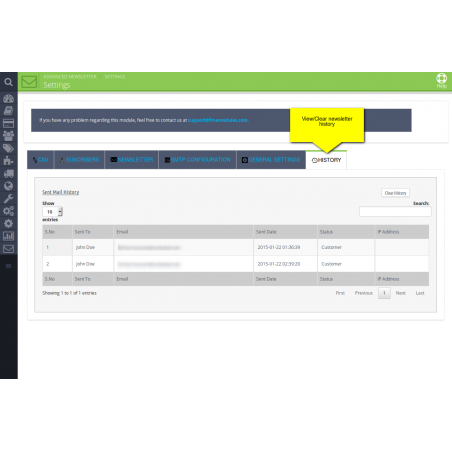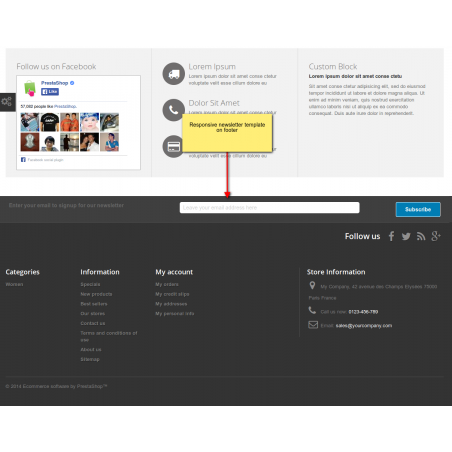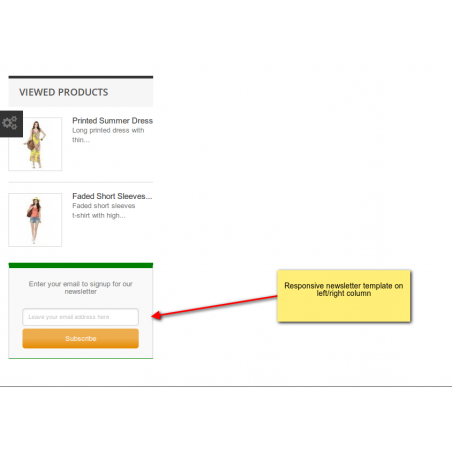 What this module does for you?
With the help of Newsletter Pro Prestashop plugin, you can initiate a low-cost email marketing campaign with a customized message and template. By importing bulk email addresses in a CSV file, you can bring in more traffic to specific products and categories which means a higher conversion rate. Displaying subscription box in the footer can further enhance the number of newsletter subscribers. 
Key Features of PrestaShop Newsletter Module
Import email addresses
Newsletter addon for PrestaShop allows you to import an entire list of email addresses for email marketing from a CSV file.
Allow customers to subscribe
Allow customers and visitors to subscribe for the newsletter by displaying a 'Subscription Box' in the footer. You can view the number of people subscribed.
Configuring a Newsletter
Advance Prestashop Newsletter module guides you to create and send the newsletter in 4 easy steps that are described below.
Step 1: Add products and categories to the newsletter. It includes the following options
Select the number of products to display in each row

Select product image size

Set image position either left, right, top or bottom

Select product options such as price, description, manufacturer or supplier

Add single or multiple product categories to the newsletter
Search for products to easily add
View the selected products at the end
Step 2: Create or select a template for the newsletter. It allows you to;
Select a design from the templates you have created
Enter the number of templates to show
Search for the available templates in the search box
Add a template title
Modify the header, body, and footer with WYSIWYG editor
View the template after making changes
Step 3: Select subscribers from a list of customers and visitors.
Step 4: Send the newsletter to the selected email addresses. In an adjacent box, you can view the sent emails.
Configure an SMTP server
The module allows you to setup an SMTP server of your own to ensure the delivery of emails to all the subscribers. It allows you to;
Add a mail domain name
Enter the IP Address or SMTP server name
Provide SMTP user name if applicable
Use an encrypted protocol such as TLS or SSL
Enter a port number to use
Configure General Settings
You can configure general settings for the Advance Newsletter module. It offers you to,
Select the use of advanced newsletter or a default one.
Set a position for the 'Subscribe Box' such as left, right or footer
Add a custom message to be displayed on the front end of the newsletter
Mail History
View the history of sending emails to customers and visitors. It allows you to;
Select the number of sent emails to view
Move between different pages of history
Clear the history