Year End Sale Is Now Live - (Dec 1st - Dec 31st) - 25% Off - Code: FMMYS2023
Prestashop Telegram Order and Telegram Chat
Compatibility: v1.7 - v8.x
Version:1.0.2 (09/07/23)
Translated Into:

Prestashop Telegram Order and Telegram Chat
Order through Telegram

PrestaShop
v1.7 - v8.x
Prestashop Telegram Order and Telegram Chat module allow your customers to order products through the Telegram messaging application from their browser or from app. Users can also directly chat on Telegram using the Prestashop Telegram Chat module.
No subscription fee. Free lifetime support and upgrades.
Click to visit our Prestashop Telegram Order and Telegram Chat module on PrestaShop Official Marketplace.
Product Screenshots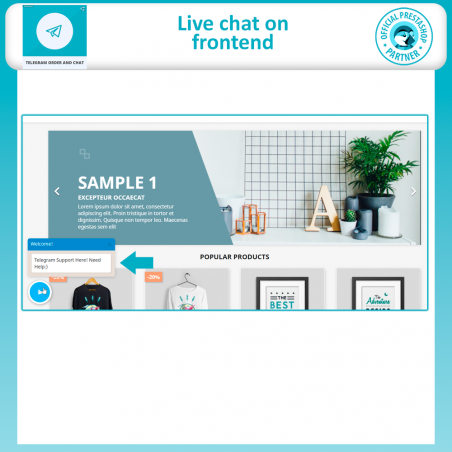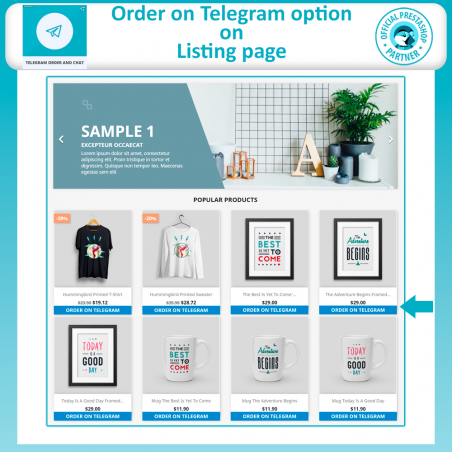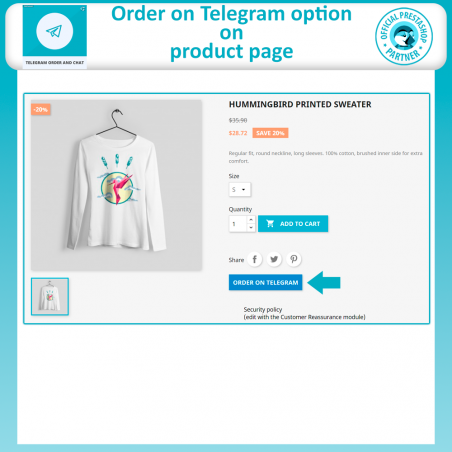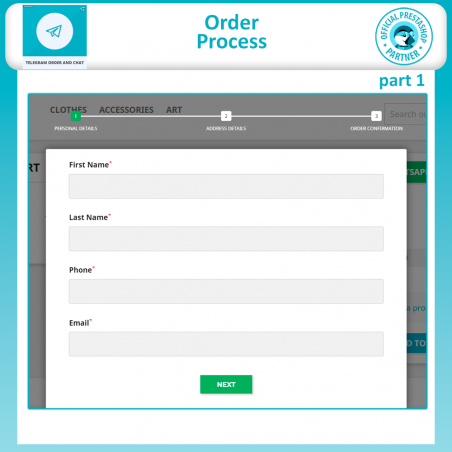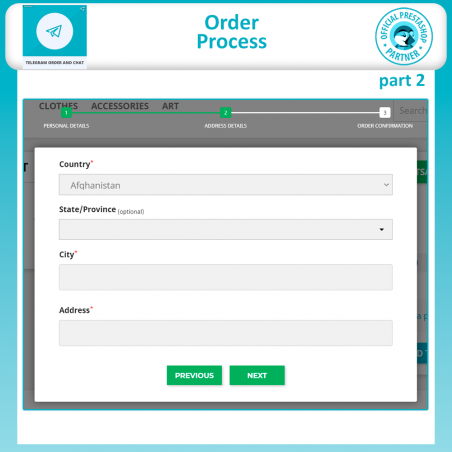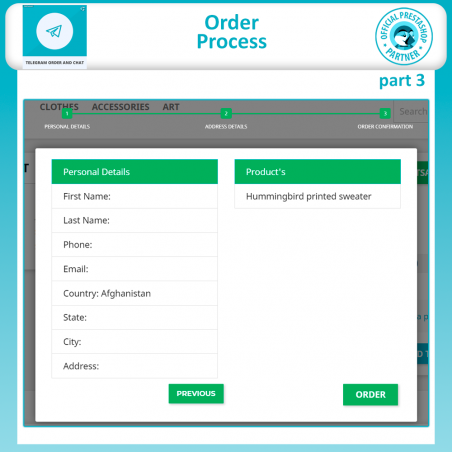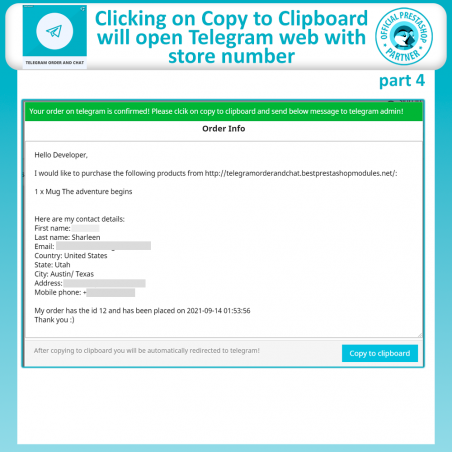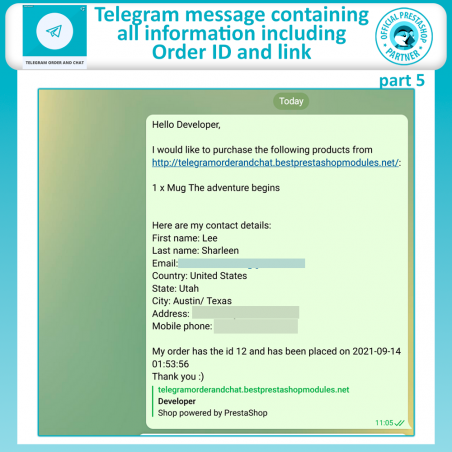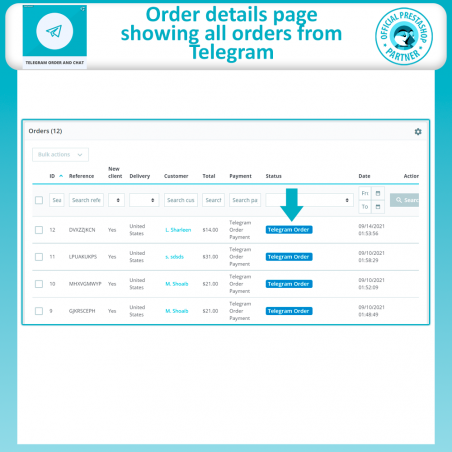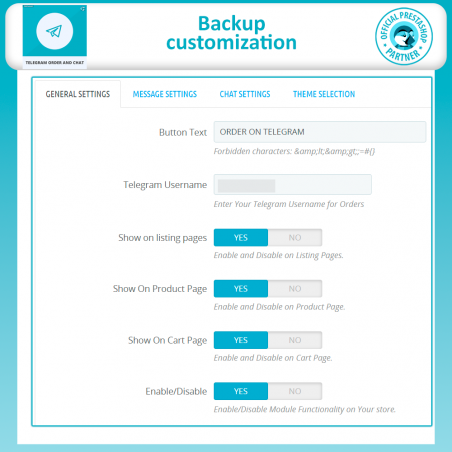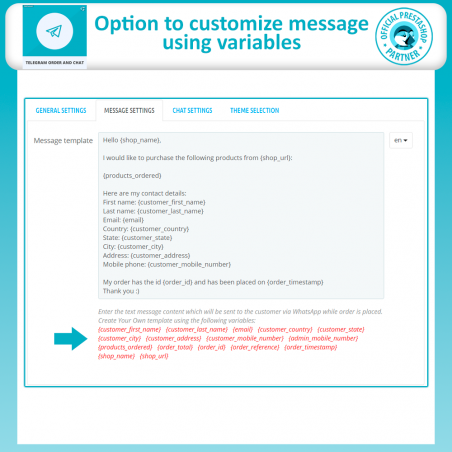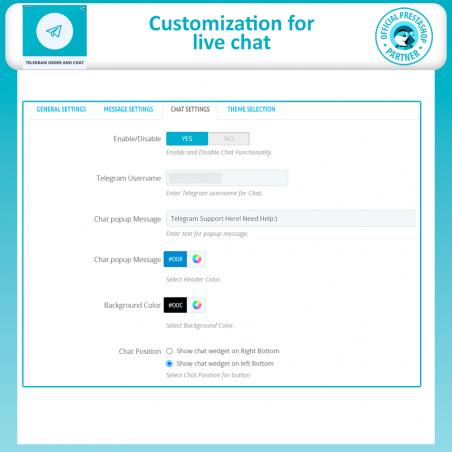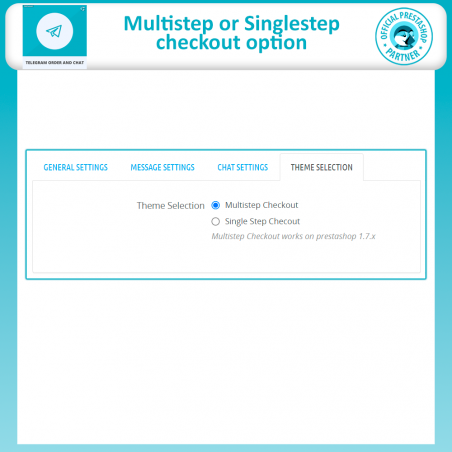 Telegram is one of the most widely used messaging apps with an exponentially increasing number of users on daily basis. Prestashop Telegram Order and Telegram Chat module enables admin to do exactly what the name suggests i.e; Customers can order products through Telegram while they can also live chat with the shop owner.
The option to directly interact with someone from the shop not only enhances the user experience it also builds customer trust which increases the likelihood of a sale. As customers know they are dealing with a real person who is answering them in real-time and if some problem arises he / she will take care of it.
Admin can show Order on Telegram button on the listing page, product page, or cart page. Clicking on the button will open a popup asking customers to add their information such as address, contact info, etc. After that, it will automatically open Telegram web or app in case of smartphone from there user will be able to paste the copied order message containing all information including ordered products with links, address, and order ID number. Admin will need to confirm the order after receiving the message.
Features offered by Prestashop Telegram Order and Chat Module
Option to have live chat on the front end
Show "Order on Telegram" button on listing page, product page or cart page
Option to customize user message using variables
Option to fully customization for chat icon and display message
Option to show chat icon on left or right side
Single-step and multi-step checkout options
Order details page on backend shows all the products ordered through Telegram