How to Allow Customers to Ask PrestaShop Product Quotations?

The online buyers are in search of cheapest rates for products and services they need. They often try to grab below the list price and save some money for other things. Being an online store manager, you can also confront such a situation, where a potential buyer intends to avail discounts for a bulk order or personalization, where it needs the addition of Ask for Quote option on product pages.
If your store does not have the functionality to offer discounts or calculate a price based on customer specific needs and demands, then you are more likely to lose customer base for not allowing visitors to interact and bargain with you.
To add such a feature to your PrestaShop online shop, FME PrestaShop Quote module comes with a solid and practical solution. You can have the application by downloading and installing it on your store, and start serving customers with custom pricing for their varying needs of store items.
Following is a detailed tutorial to let you know how you can receive quote requests from customers, reply them, approve the requests and send discount vouchers.
Step 1: Find the PrestaShop Quotation module settings options at the backend of your PrestaShop store.

Step 2: Click on Product Quotes tab to view the number of customers asked for a cost estimate.
Step 3: By clicking on each listing, you can view the quotation details and change the status to approve if the price is in agreement to your policies.
Step 4: To view or send a message to the customer, a View/Send Message button is provided on the details page. 
Step 5: You can view customer's answer on the same page

Step 6: Determine a final price with the help of a price calculator, whereas you can also create a cart and send it as a link in the email.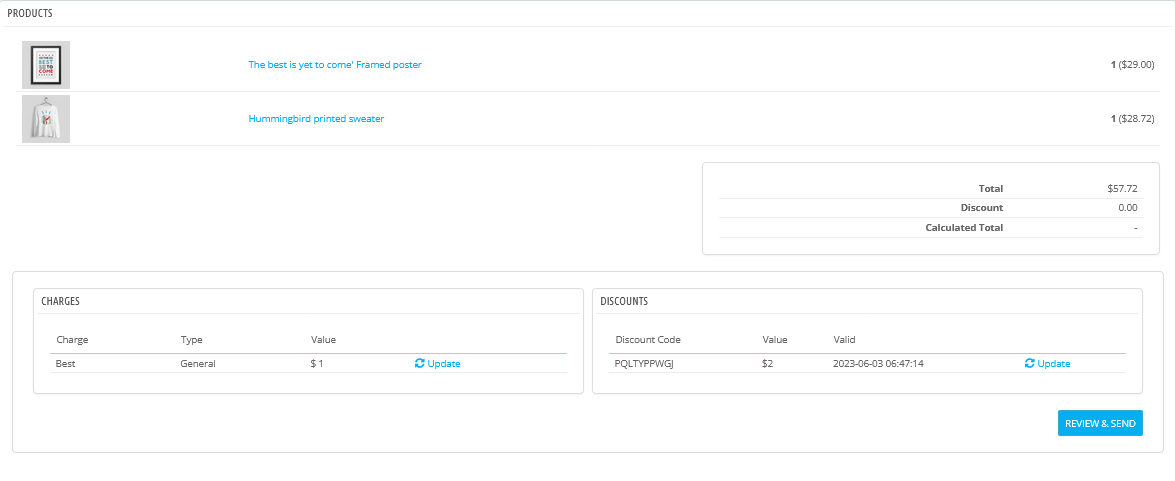 Step 7: To send or receive messages, a 'Quotation Messages' section is added to the quotation module PrestaShop which shows a list of conversations with customers.

Step 8: Click on each list item to view a whole conversation thread, where you can interact with customers over a price estimate. This also includes a link to view the quotation request submitted by the customer.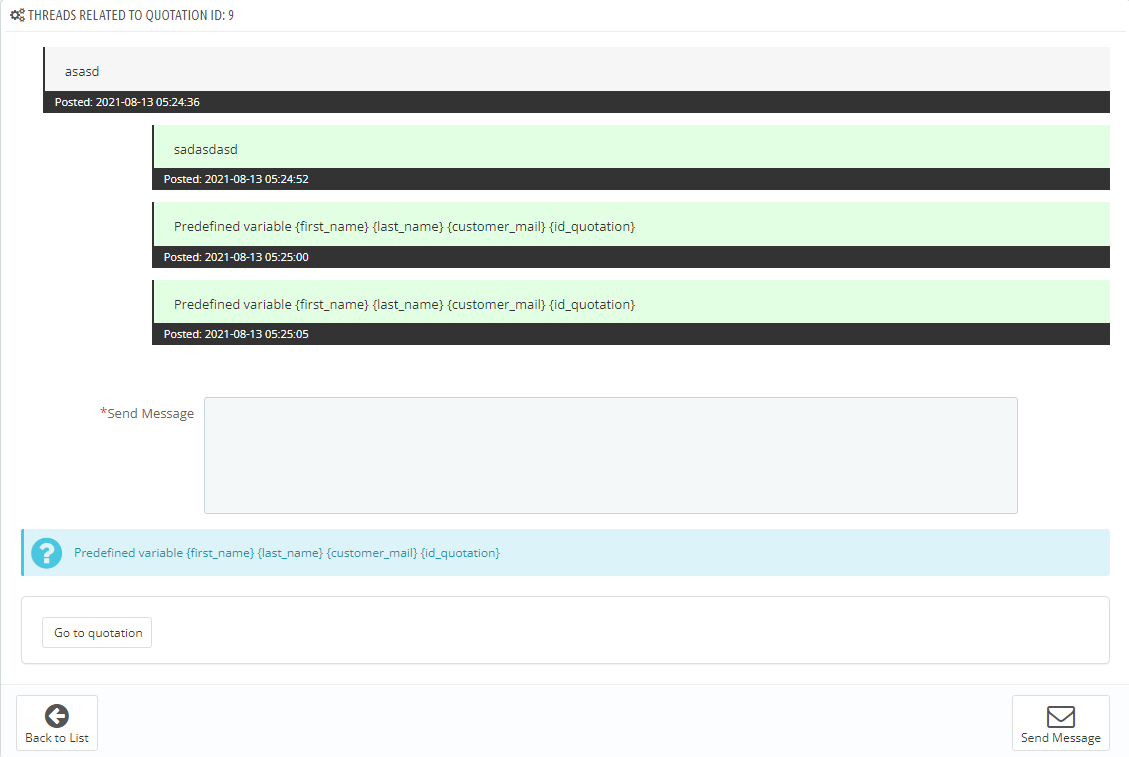 Step 9: To provide a more enhanced user experience, you can configure the basic settings of the module.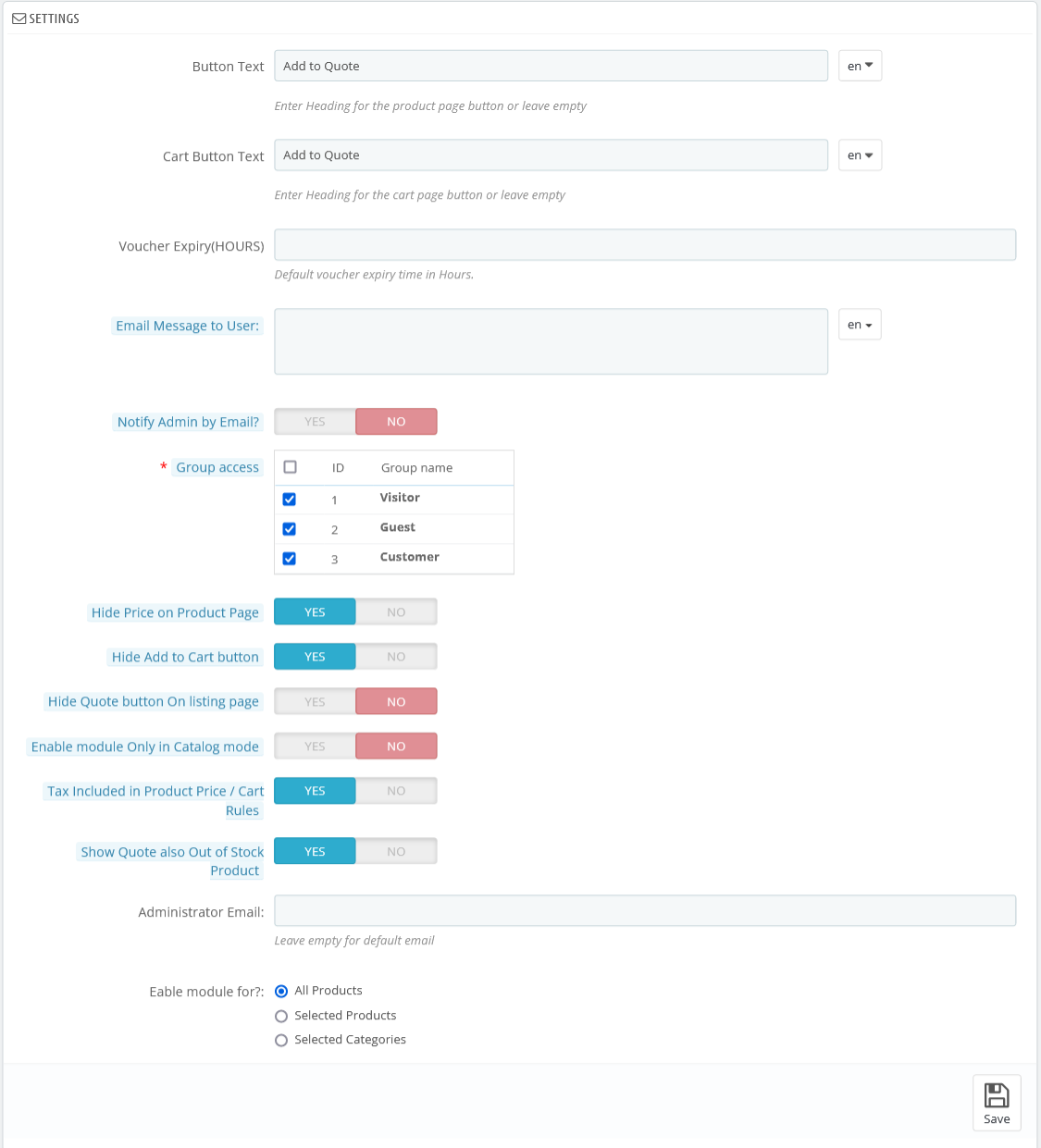 Step 10: In result, your customers get an exciting opportunity of adding products to quote and the number of quantity they would like to purchase.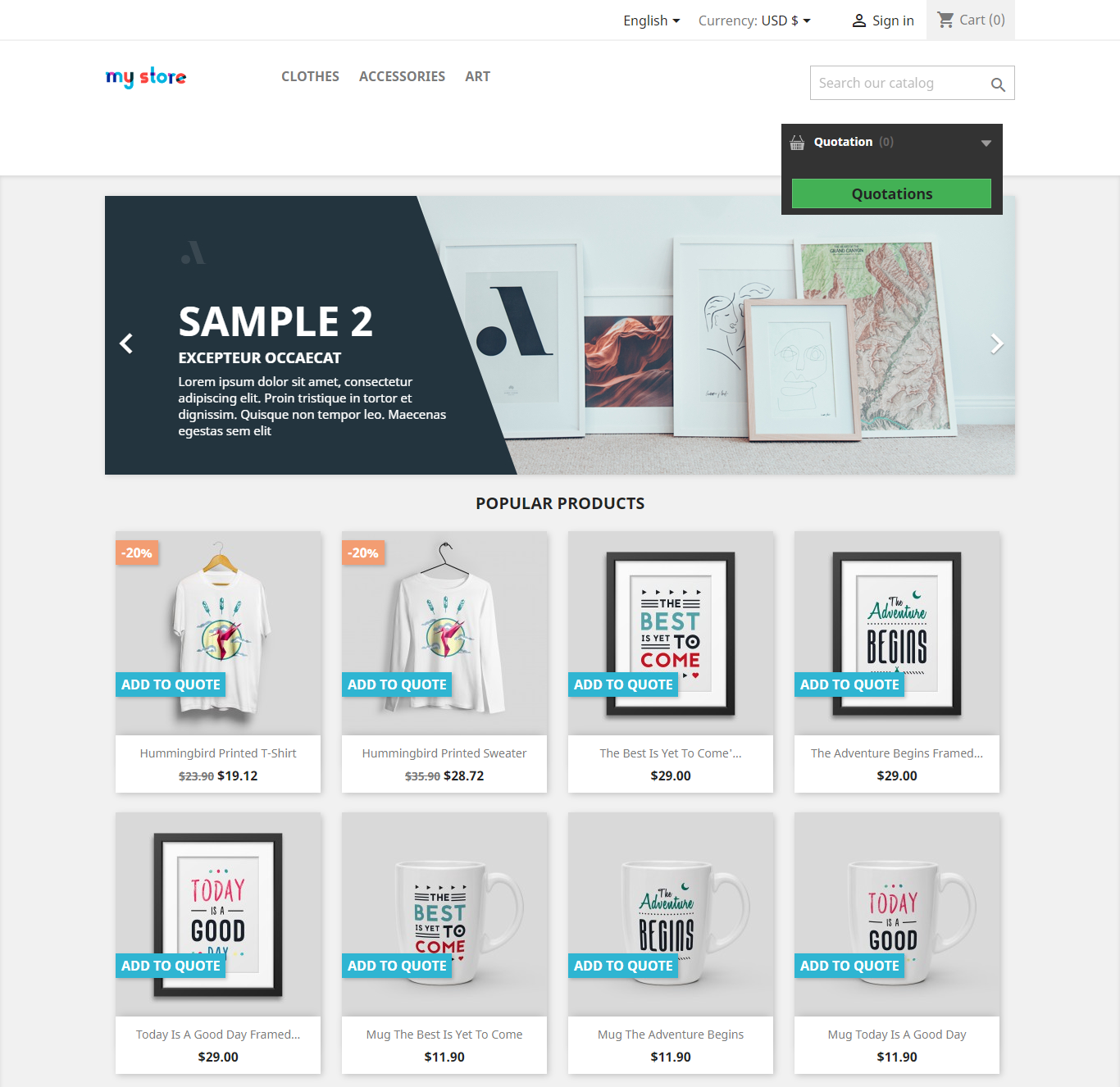 In addition to this, the customers are provided with complete insights of the quote request they submit for a number of products. They are notified by email for approvals or rejection of the quotes, along with the discount vouchers.
There are lots of added features to understand the varying needs of visitors and quote them in a way that turns them into your loyal customers.