What to Expect in PrestaShop 1.7 Upgrade?

PrestaShop is empowering more than 250,000 eCommerce stores around the globe. It is helping merchants to reach their target audience and achieve the monthly, quarterly sales figures. With the advancement of technology and arrival of latest gadgets in the market, getting your store updated about the changes needs to be done frequently, and that is the reason behind the mega upgrade of PrestaShop 1.7.
The latest update is in progress and will be available for merchants to improve the look, appearance, and functionality of their stores, and enter a new era of technology. The administrators and store managers are likely to expect it a huge change that will boost their online exposure and revenues through an enhanced user experience.
Resources:
Download updated PrestaShop 1.6 Modules
If you decide to continue business with the current version of PrestaShop then there is no need to update the themes and plugins.
Major Changes Expected in PrestaShop 1.7
The latest version is developed in a way to simplify the way you have to create catalogs and products or services, which swiftly hypes the sales figure of your business. The major changes are discussed below.
A Robust Architecture
The new release will be powered by Symphony 2 framework to give it a completely new look and make the platform look younger, fresh and attractive. Instead of rewriting the code behind the platform, a high-tech framework is used to get rid of the minor mistakes and bugs that count bigger than it seems.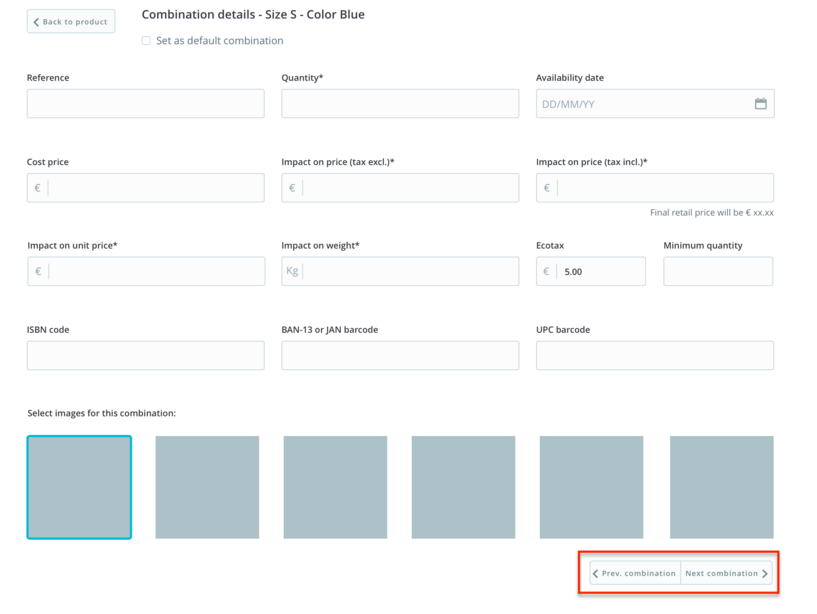 The open source framework has allowed the developers to keep focusing on the core codes and simplify the backend. For example, the product page will be revamped and the tabs reduced to 6 instead of 12. The list of modules will also be updated for a hassle-free admin panel. In fact, it will enhance the overall experience.
Simplified Backend and admin support
The creation of a shop is made easy with lots of additional features. Merchants, who have been struggling with the interface, can find it an overwhelming experience, where they can add products along with description and details.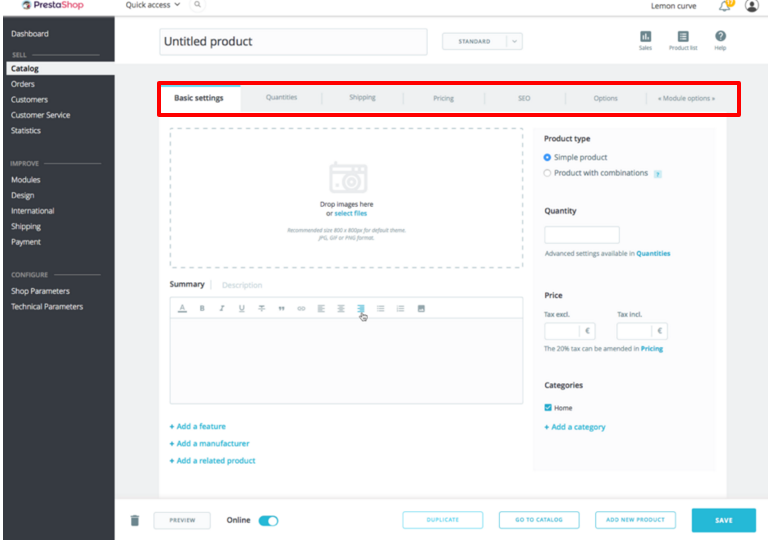 Most of the retailers, having years of experience in managing their online stores, are still worried about the dreadful management tools. The advanced menu structure will get them easily perform a task faster than before.
A Glorified Theme For Starters
PrestaShop I.7 has a default theme that is going to add an appealing look to your stores besides efficiency and performance.  The general perception about a built in feature is its seamless compatibility and hassle-free usage.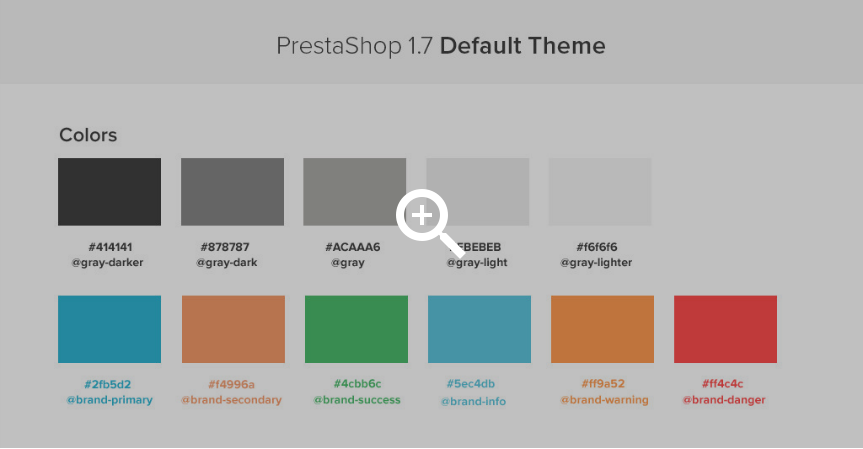 In addition to the default theme, the new platform will equip developers to create fabulous themes in shortest possible time like a week or so. The easy creation of themes may not be as much attracted for merchants as for developers, but eventually, it will benefit the retailers a lot. They can have a custom theme according to their business trends and industry needs without waiting for longer.
How About Migrating Towards PS 1.7?
The beta version will soon be launched to review the platform and test whether the themes and plugins are functional as they are compatible with the PrestaShop 1.6 releases. Most probably, the merchants will be required to update the themes and modules with the revised features of PrestaShop.
It is said that the new release will have not retro-compatibility, which clearly signifies that merchants shall carefully upgrade their stores as they plugins and themes will no longer be functional in PrestaShop 1.7. An official statement about backward compatibility of the latest version says,
"Not everything will be broken, of course, but do expect your creations to not work as-is on 1.7.0.0."
Source: http://build.prestashop.com/news/coreweekly-35-36/
How will it benefit Merchants?
Merchants having the 1.6 version can continue using their platforms as they received improved security updates regardless of ignoring the latest version. They can carry on business operations without taking drastic cutbacks due to an updated version, and can migrate as soon as their themes and plugins are compatible with 1.7.
For starters, the revamped platform is more than a commercial treat as they can avail an easy to use menu and instantly create products for their stores. The default theme is a blessing for them to initiate their business and ask their developers for a mesmerizing theme as they succeed in their business and capture a fair market share.
The Developers' Corner
Starter theme is an added feature that supplements developers to easily create a new theme and serve their clients with astounding results. Furthermore, there are lots of features for professionals who have got expertise in coding plugins and other applications. Professionals, who are considering a new project of PrestaShop, shall consider it making compatible for 1.7, though it is not accessible at the moment, but will roll out very soon.
Conclusion
PrestaShop 1.7 release is under work yet, but the code is left accessible for developers to download and review the theme and menu so that further improvements can be made before the final release. It will surely be a useful addition to eCommerce industry, which will equally benefit developers, merchants, and their customers.