Cyber Monday Sale Is Now Live - (Nov 27th - Nov 30th) - 40% Off - Code: FMMCM2023
Prestashop Module Development
Prestashop Module Development
With a remarkable history of over 15 years in the realm of Prestashop module development, FME Modules emerges as a prominent development company, dedicated to craft the top-notch Prestashop addons. Our extensive catalog on Prestashop addons marketplace boasts a remarkable collection of 140+ modules, with thousands of cumulative downloads.
Among our exceptional portfolio, modules such as "Pretty URLs" and "Labels and Stickers" have become industry benchmarks, setting the standard for new Prestashop stores. If you are looking for Prestashop plugin development with the utmost professionalism and standardization, look no further. Just contact and tell us your Prestashop custom module needs, and witness the seamless transformation of your project into a resounding success.

Check out our catalog on Prestashop Addons.
Product Screenshots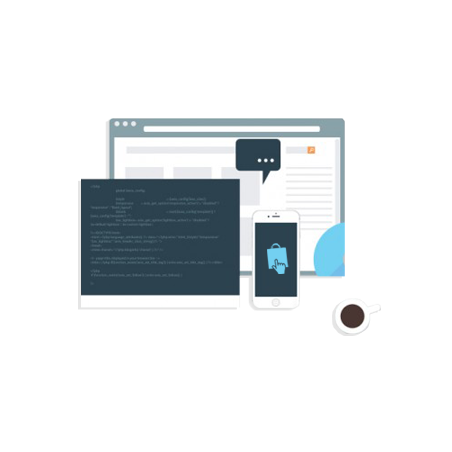 Prestashop Module Development Service By FME Modules
At FME Modules, we are your premier experts in PrestaShop modules development, and creating custom PrestaShop modules according to your requirements. With a dedicated team of professional experts who possess years of expertise and an in-depth understanding of the PrestaShop platform, we are fully equipped to cater to your specific requirements. Our modules are not only unique and robust but also designed to be simple to use and install. Rest assured, we go the extra mile with exceptional after-sale services to ensure your module operates seamlessly not just for now, but for years to come. Whether you need a straightforward module to add new functions or a more complex interface with external services, our extensive knowledge and experience guarantee a high-quality solution that takes your PrestaShop store to the next level. Partner with us and witness the transformation of your PrestaShop project into a resounding success.


Why Choose Us for PrestaShop Modules Development
FME Modules offers an extensive collection of PrestaShop custom modules, catering to diverse solutions. From payment and product customization to shipping methods, customer and order management systems, our top-rated modules on Prestashop Addons have got you covered. Our daily practice involves developing new ideas and customizations, equipping us with the tools and knowledge to excel in the industry. With rigorous testing and professional coding, our PrestaShop Modules consistently deliver reliable and impactful results.
FME Modules aims to build strong customer chains and credibility by delivering its valuable services. We take pride in offering a wide range of Prestashop Plugin Development services, including:
Module installation, configuration, and integration
PrestaShop custom module development

PrestaShop payment module development

Prestashop payment gateway
Modules for Prestashop marketing
Traffic analytics modules
Prestashop customization module
Product page modules
Any type of restriction based modules
Customization/enhancement and upgradation of existing Prestashop modules