PrestaShop Private Sales and Category for VIP Customer Groups
Compatibility: v1.6.x - v1.7 - v8.x
Version:2.0.2 (09/18/23)
Translated Into:






PrestaShop Private Sales and Category for VIP Customer Groups
Build customers loyalty

PrestaShop
v1.6.x - v1.7 - v8.x
Make your customers feel more valued by using FME PrestaShop Private Sales module. Create and run private sales, display upcoming sales, get more leads, multiply your customers and sales. You can make the category private and allow VIP customer groups only to access these category products and avail the discounts.
Create multiple products sale for the specific group of customers
Give customized special offers to specific customers
Put Any Category on Private Sale for Specific Customer Groups
Build customer loyalty
No subscription fee. Free lifetime support and upgrades.
Click to visit our PrestaShop Private Sales on Prestashop Official Marketplace.
Product Screenshots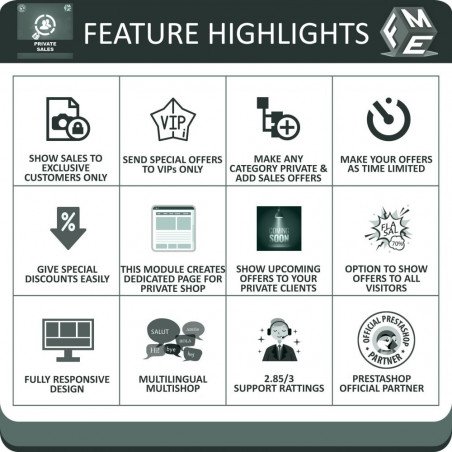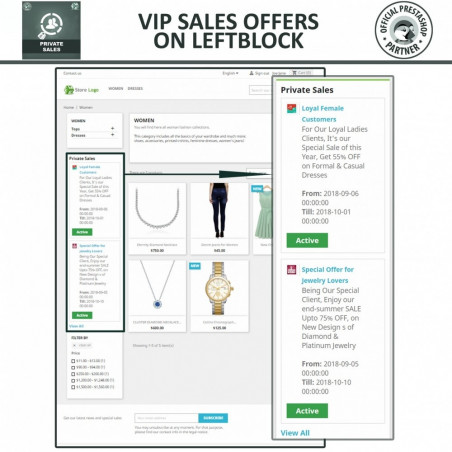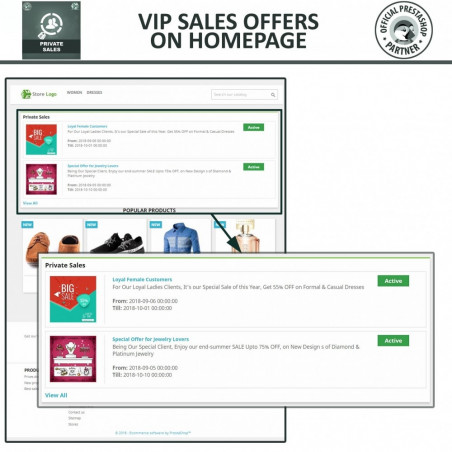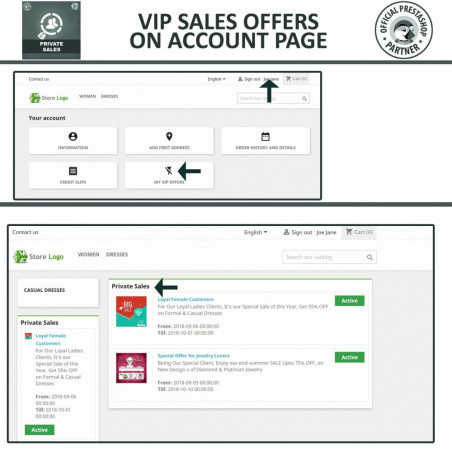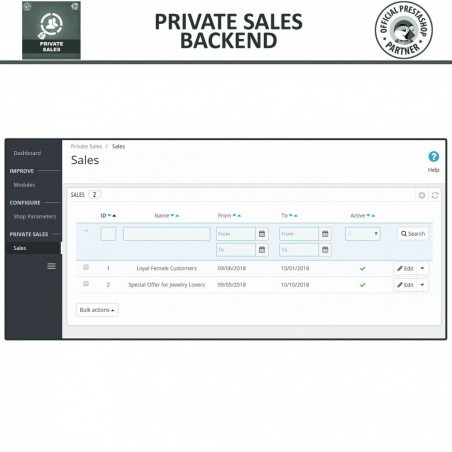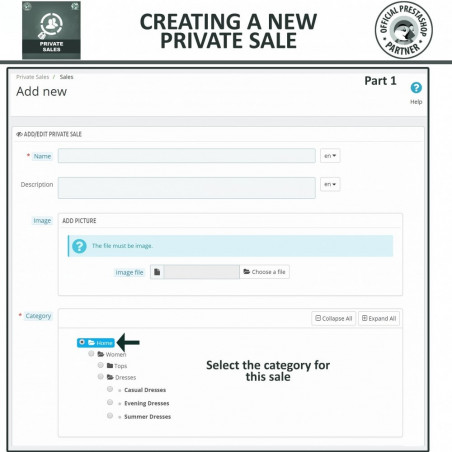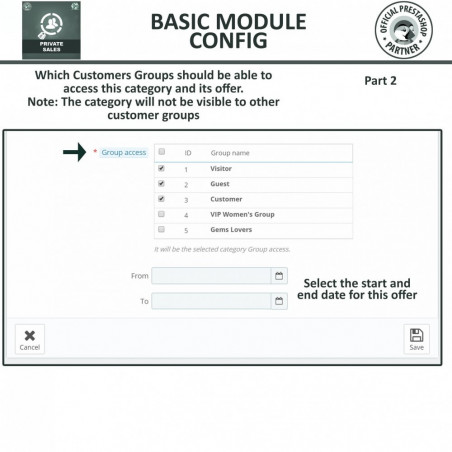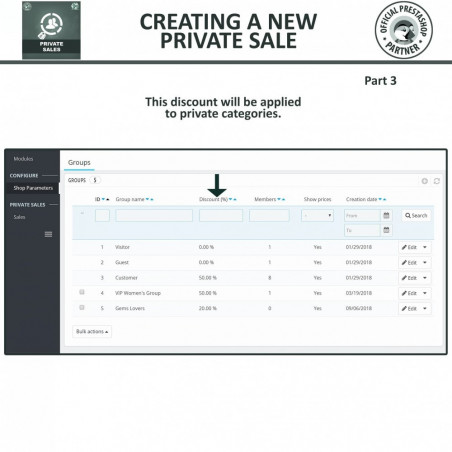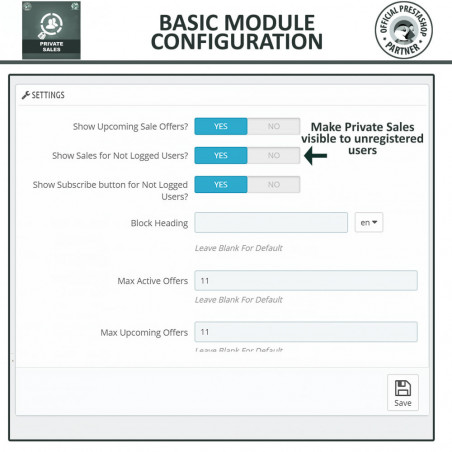 Overview of Prestashop Private Sales Module
FME PrestaShop private sales extension allows you to create and run privates sales. This add-on aids your efforts to value your customers as well as enhance customers' rewards and loyalty system. You can create private sales, attach a specific category to each sale, and then grant customers' access to it. You can add the following information when adding a private sale using this plug-in;
Key Features of PrestaShop Private Sales module:
Create and run private sales instantly
You can schedule private sales
Since customers will have to login in order to purchase, you will get more leads
Develop and target your marketing campaigns for specific users, satisfying their needs
Customers can subscribe to private sales
Customers can view private sales in their accounts
Group permissions supported
Display upcoming sales
Give your customers VIP feelings with this private sales PrestaShop
You can limit maximum upcoming offers and active offers
Show sales to non-logged-in users
Show subscribe buttons to non-logged-in users
Easy to manage from back-office
Multi-store
Multilingual

Set out eye catchy title, write a brief description and add image to highlight your deal and grab more attention

Restrict each private sales category by specific customer group

Option to add the start and end date for private category sale

Display the Labels with each private sale (Active, Upcoming, Subscribe)

Active: This label shows that customers can buy items at the moment

Upcoming:  This means the offer is coming soon

Subscribe: Get more leads, allow your customers to subscribe to alerts