Facebook Follow Button
Compatibility: 1.5.x
Version:1.1 (08/10/23)
Increase your followers

PrestaShop
1.5.x
Allows your website visitors to follow you on Facebook very conveniently from your website. Facebook Follow Button PrestaShop module supports Facebook faces to be displayed in an elegant block. This block displays total number of likes as well. It can be positioned anywhere on your website along with multiple layouts and color schemes.
Product Screenshots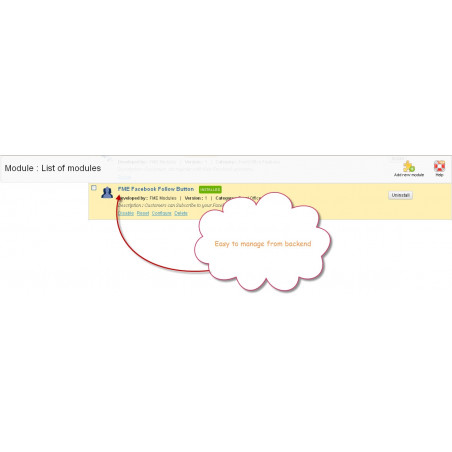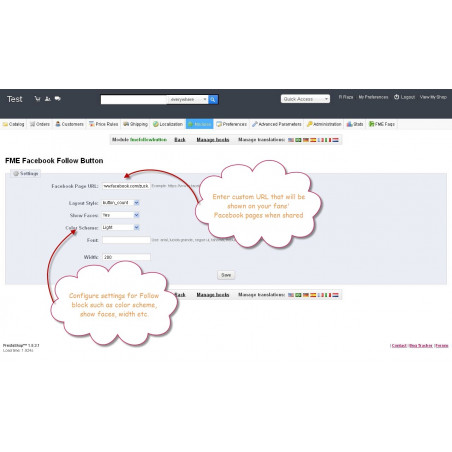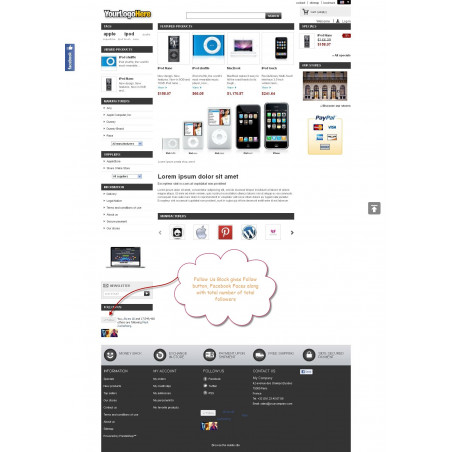 PrestaShop Facebook Follow Button is a smart alternative to Share and Follow plugin. Besides giving your website visitors an easy way to follow you on Facebook it also shows Facebook faces in an elegant box which can be placed on any convenient position of your website.  This PrestaShop Facebook Module offers following features;
Displays likes, total number of followers for your Facebook page and faces
Customizable Width and height
Enter custom URL which you would like to appear on users profiles when shared
Configurable layout
Multiple color schemes included
Support for custom font included
One click installation, easy to setup and manage
How it works:
This social media plugin is extremely easy to setup and manage. It shows total number of likes for your webpage. Facebook faces are shown only if the user is logged in. When somebody logs-in then Facebook faces of all their friends will be shown who likes your page. If the user is not logged-in, he will be requested to log-in by clicking on Like button.
If you still have any questions, please feel free to contact us.