Prestashop Quantity Drop Down
Compatibility: v1.6 - v1.7 - v8.x
Version:1.0.2 (09/18/23)
Translated Into:

Prestashop Quantity Drop Down
Display Quantity in DropDown

PrestaShop
v1.6 - v1.7 - v8.x
The Quantity Drop-down Module is a must-have module for B2B shops that allows you to show a drop-down table with quantity on the homepage as well as on the product page.
No subscription fee. Free lifetime support and upgrades.
Click to visit our PrestaShop Quantity Drop-down Module on Official PrestaShop Store.

Product Screenshots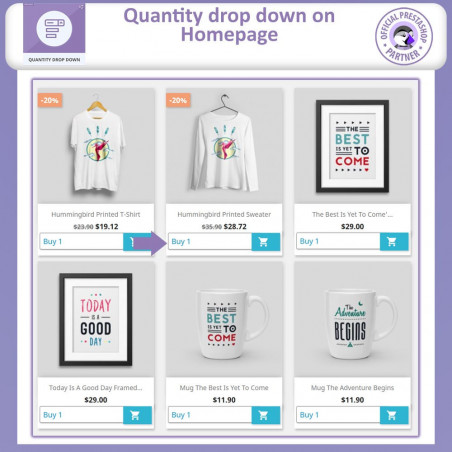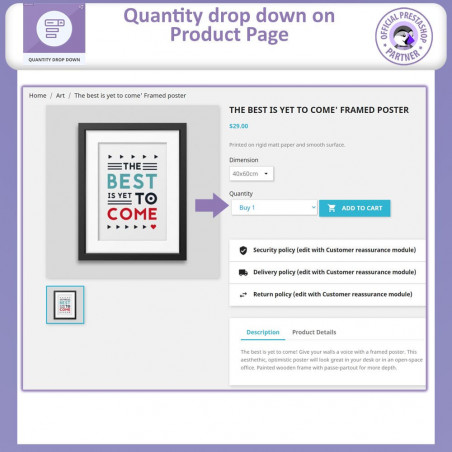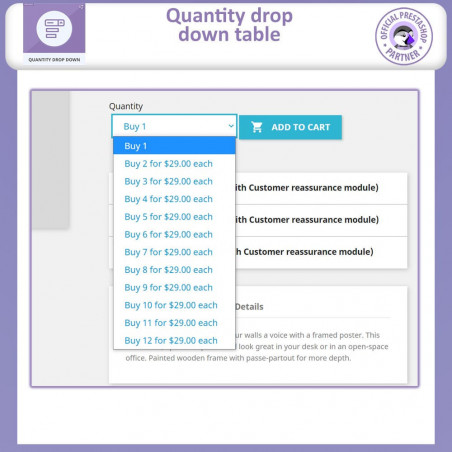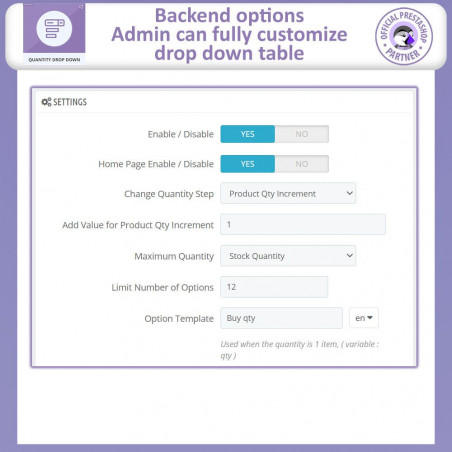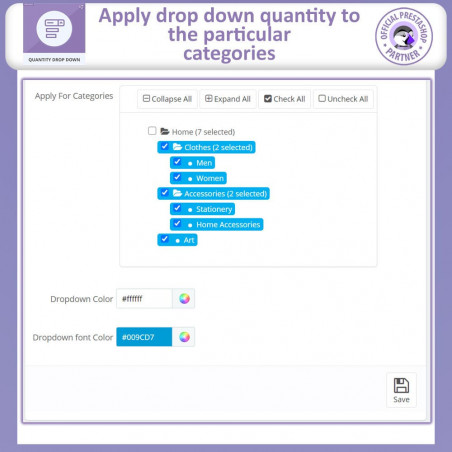 By default, Prestashop does not give options for merchants to display bulk quantities with products which is a sought after feature for B2B users. Our module lets you show fixed/ bulk quantity with products. Our module changes the quantity input box into a dropdown list. Users can directly select the quantity by a single click from the drop-down and the selected product will be added to the cart. This module is useful when merchants only sell products in fixed quantity i.e 6, 12, 18 piece pack.
Prestashop Quantity drop down is fully customizable from the back-end. Admin can select the number rows that the table can have and also customize if fixed product value is shown other than the table. Admin can apply this module on whole categories.
Features of Quantity Drop-Down Module:
Show quantity drop down table on product or homepage
Option to select Quantity drop-down table or fixed quantity
Option to customize the increment step
Option to limit the drop-down list to the stock value
Option to select the number of rows
Option to customize the title template
Option to select categories
Option to customize colors