Year End Sale Is Now Live - (Dec 1st - Dec 31st) - 25% Off - Code: FMMYS2023
Links Collection Prestashop
Compatibility: v1.6 - v1.7 - v8.x
Version:1.0.1 (10/12/23)
Translated Into:

Links Collection Prestashop
Display your Favorite Links

PrestaShop
v1.6 - v1.7 - v8.x
Prestashop Links Collection Module allows you to display your favorite links anywhere on your store in a responsive and attractive way.
No subscription fee. Free lifetime support and upgrades.
Click to visit our Prestashop Links Collection on PrestaShop Official Marketplace.
Product Screenshots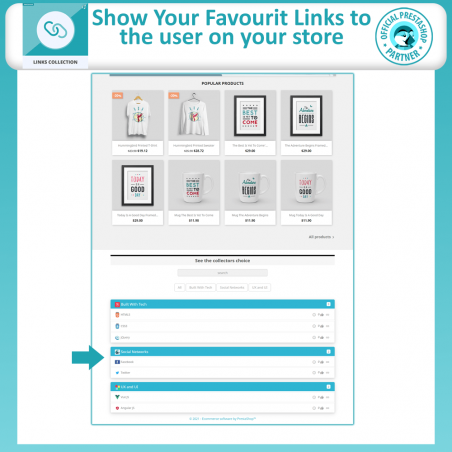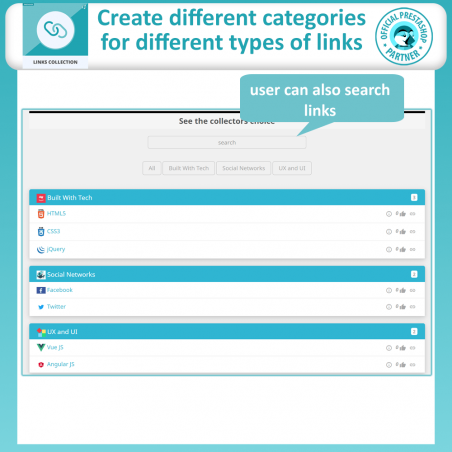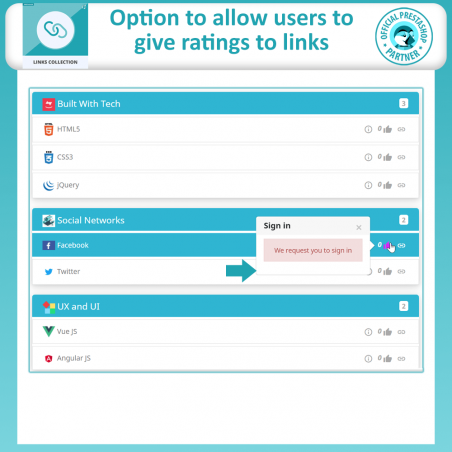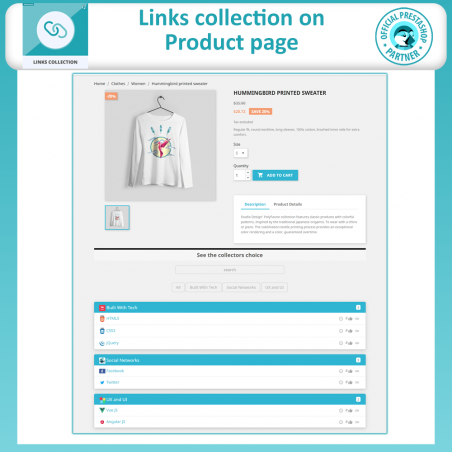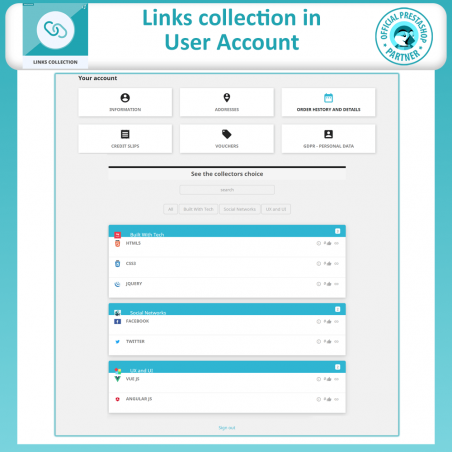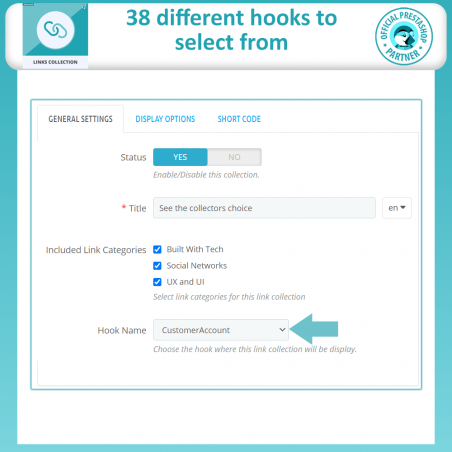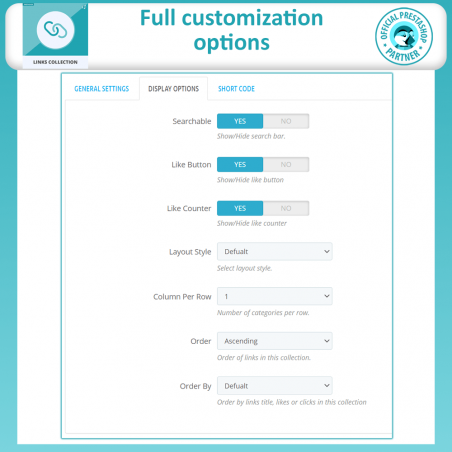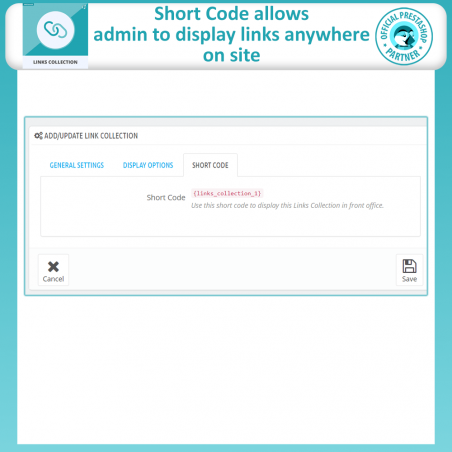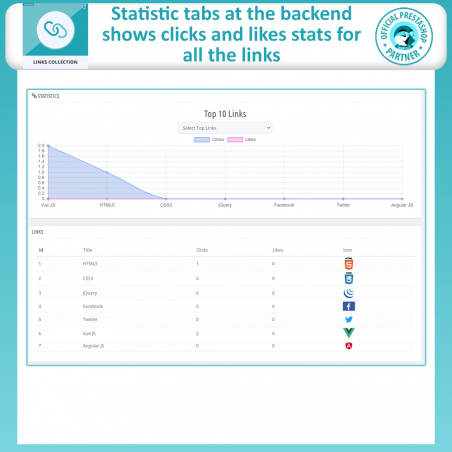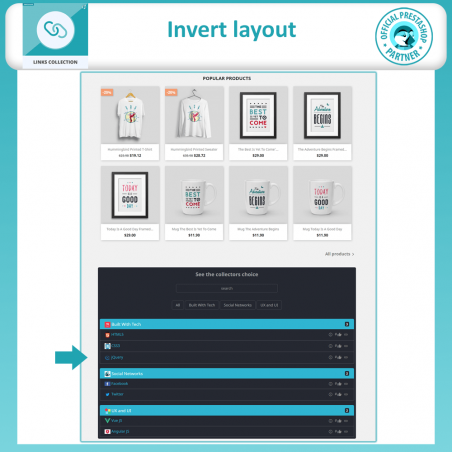 Sometimes the admin needs to display number of links to their visitors such that it is accessible all the time. The links can be of other stores or other useful sites related to the business. By default there is no such option for shop owners to show links on their site. Link Collection Module allows you to do just that.
You can create a beautiful links collection categorized in different sections and show it anywhere in your online store. Users can access the links by selecting categories and can also give a thumbs up rating. Admin can also create multiple link collections such as one for the home page, another for product page and another one for user account page and so on.
There are 38 different types of hooks that allow an admin to show links almost anywhere he / she wants. There is also an option for short code which gives more flexibility on where to show the collection. Prestashop Links collection is fully customizable from the back end. There is also a statistics tab that allows admin to see which links are accessed more frequently.
Features Offered by Prestashop Links Collection Module
Create multiple link collections
Each collection can have multiple categories
User can give thumbs up ratings to each link
38 hooks to choose from
Search Bar allows user to search particular link
Fully customizable with option to change layout, colors etc
Short code option
Make a link follow / no-follow
Option to open link in new tab
Option to upload icons with each link
Categories can have customizable icon and name
Statistics tab show stats for all the links