Prestashop Birthday Reminder Module
Compatibility: v1.6 - v1.7 - v8.x
Version:1.0.3 (09/18/23)
Translated Into:

Prestashop Birthday Reminder Module
Birthday Greetings with Discounts

PrestaShop
v1.6 - v1.7 - v8.x
Prestashop Birthday Reminder Module enables you to send birthday Greetings with promotions to your customers. Customers will receive an email before their birthday with a discount coupon which they will use for a specified time.
No subscription fee. Free lifetime support and upgrades.
Click to visit our Prestashop Birthday Reminder Module on PrestaShop Official Marketplace.
Product Screenshots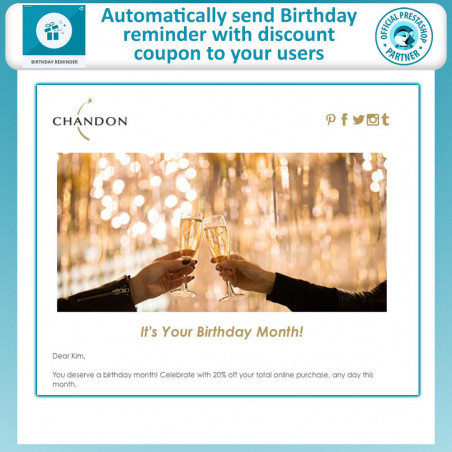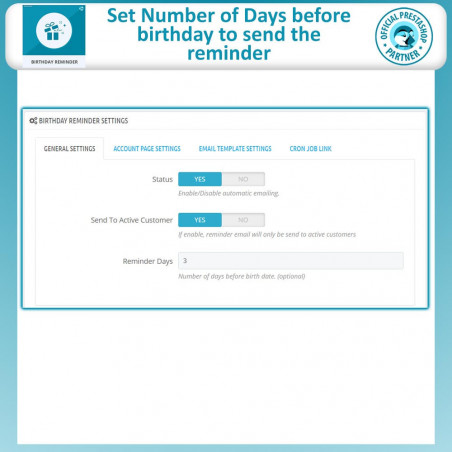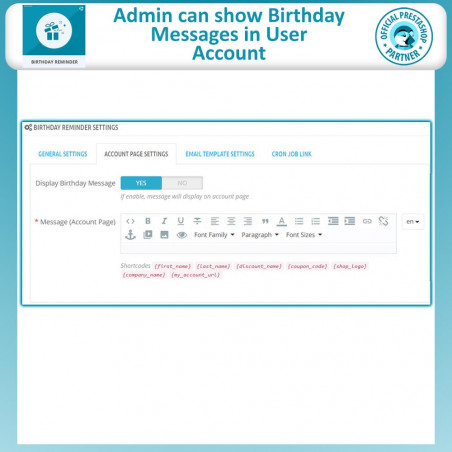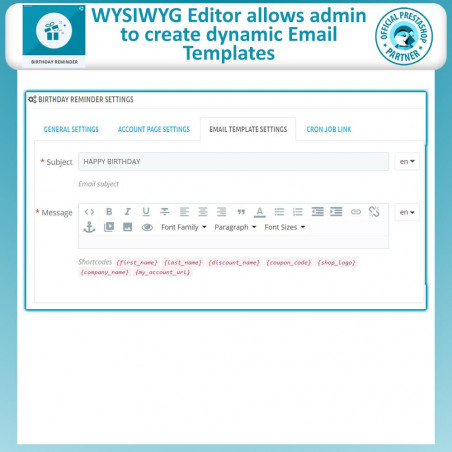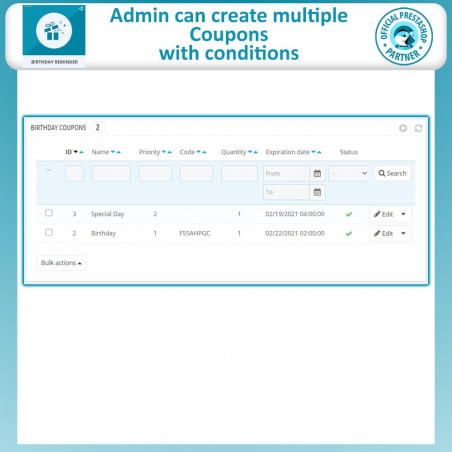 Prestashop Birthday Reminder Module allows admin to send promotional emails to the customers. Our module will automatically extract the date of births from registered users and will send a Birthday Greeting email to the customer on a specific day before their birthday.
WYSIWYG editor gives you the power to create dynamic and attractive email templates with images or videos.
Admin can create discount coupons with multiple options and restrictions. You can also allow free shipping with the discount code.
Features Offered by Prestashop Birthday Reminder Module:
Option to set prior days
Option to show coupons in user account
WYSIWYG editor allows admin to create HTML email templates with media
Coupons based on a percentage or discount amount
Coupons can include free shipping