Prestashop Product 3D Slider Module
Compatibility: v1.6 - v1.7 - v8.x
Version:1.0.2 (09/18/23)
Translated Into:

Prestashop Product 3D Slider Module
Product Images in 3D Slider

PrestaShop
v1.6 - v1.7 - v8.x
Prestashop Product 3D Slider from FME Modules enables admin to display product images in 3D Slider. Showcase your products in a beautiful 3D slider and allow users to interact with the slider.
No subscription fee. Free lifetime support and upgrades.
Click to visit our Prestashop Product 3D Slider on PrestaShop Official Marketplace.
Product Screenshots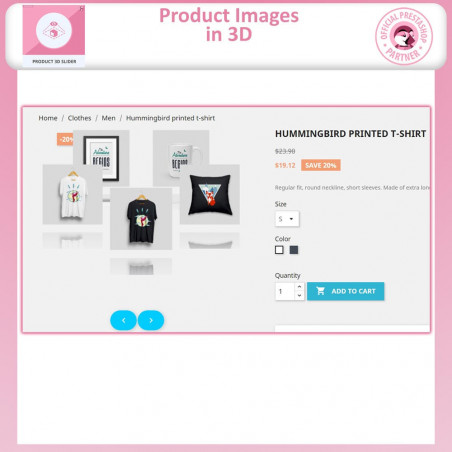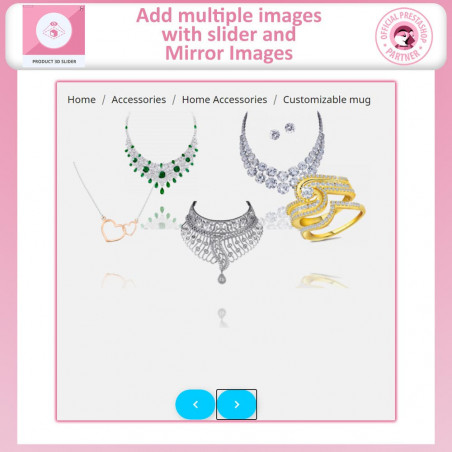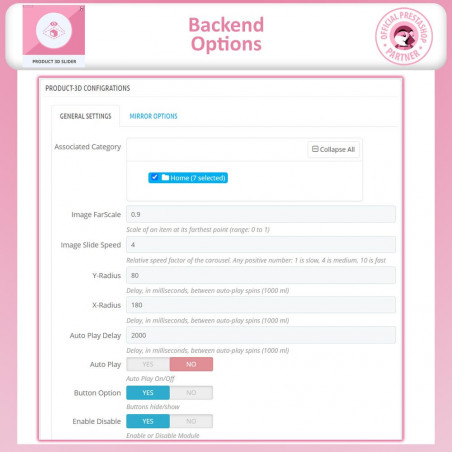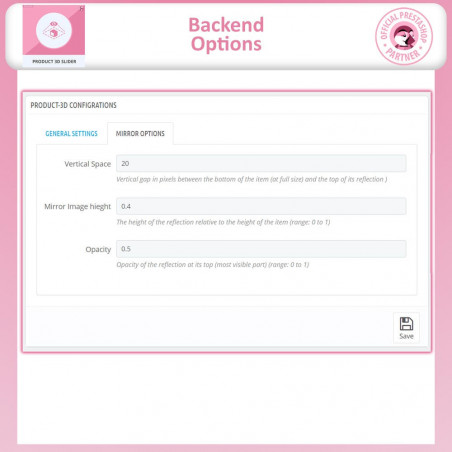 Prestashop Product 3D slider module once installed will show product images in 3D slider. If you have a high-end store and if you sell expensive items then this module is a must-have for you. 3D Product Slider Advance lets you show your images in a 3D slider.
The Prestashop 3D module is very easy to use and easy to set up. Admin can customize it fully to their own needs. Admin can customize where and how large images should be shown, how should mirror images be shown.
Features of Prestashop Product 3D Slider Module:
Show product images in a 3D slider
Navigation arrows on the images
Option to enable the module for whole categories
Option to set the FarScale i.e how large the image in the back will be
AutoPlay option for slider
Option to customize slider speed
Customizable mirror options for images