Prestashop Product Documents Module
Compatibility: v1.6 - v1.7 - v8.x
Version:1.0.2 (09/07/23)
Translated Into:

Prestashop Product Documents Module
Display Product Documents on Pages

PrestaShop
v1.6 - v1.7 - v8.x
Prestashop Product Document Module lets you show document files on product page associated with the product that users can download while purchasing the products. Admin can show product documents for a specific product, category, or to a specific user group.
Module allows the users to download product manuals, installation guides, special instruction.
Each product can have different downloadable documents.
Admin can also show the same documents to the whole product category.
Also there is an option to put restrictions based on the user groups.
No subscription fee. Free lifetime support and upgrades.
Click to visit our Prestashop Product Document on PrestaShop Official Marketplace.
Product Screenshots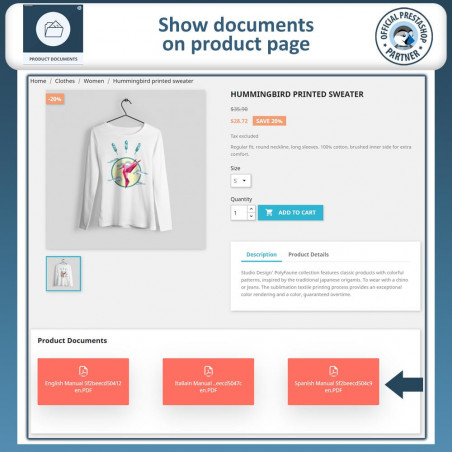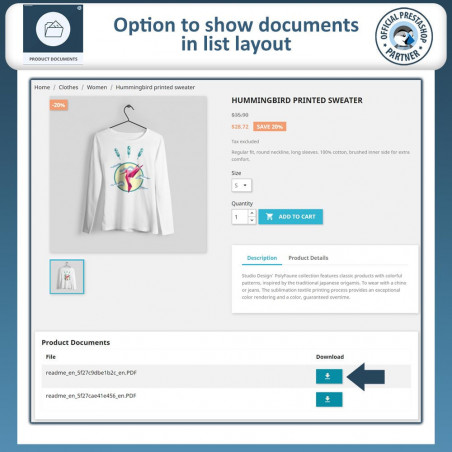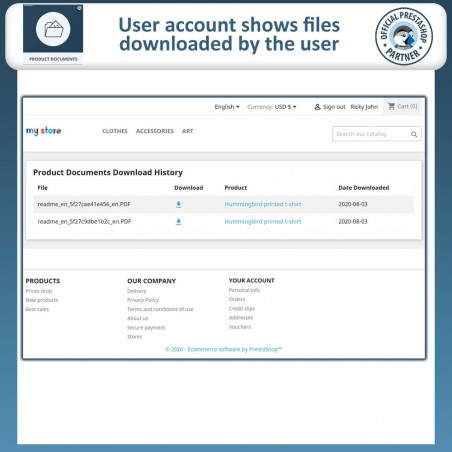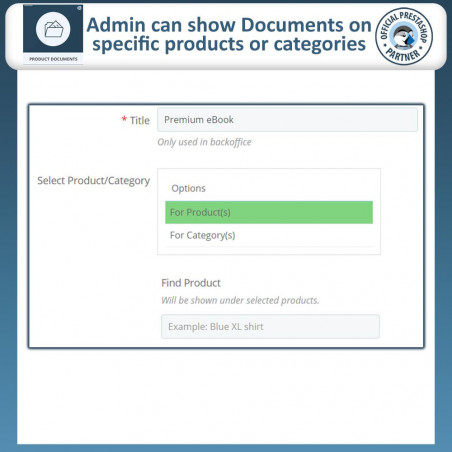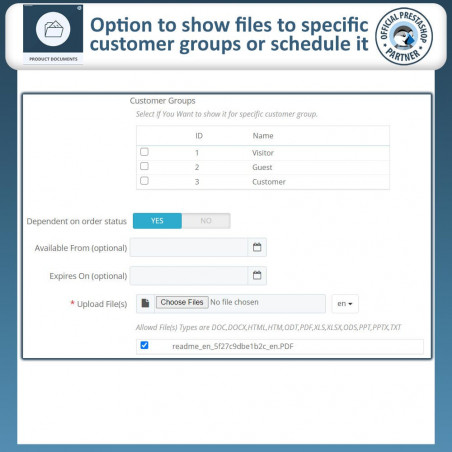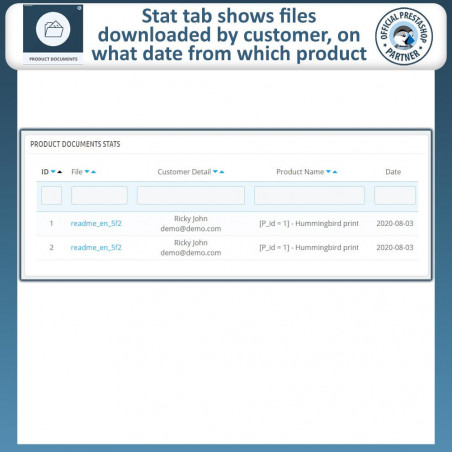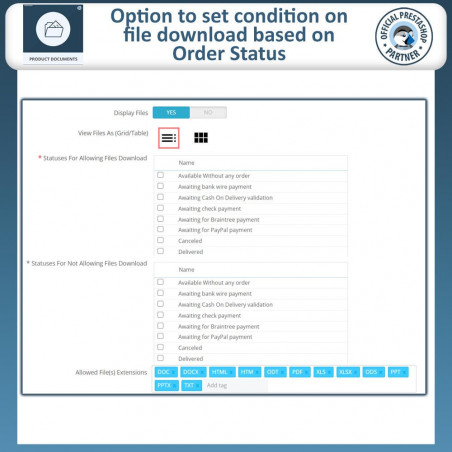 Prestashop Product Documents Module
FME Modules presents Prestashop Product Documents Module that enables admin to show downloadable files on the product page. Admin can let the users download user guide, warranty cards, magazines or catalogs, or any other file that is mandatory from the product page. All the downloadable files will also be available in the My Account section of the users.
Admin can set restrictions based on user groups i.e files are available only to that specific user group for download. File download can also be made dependent on order status; this means that when the order status of the user is changed to the predefined value only then the user will be able to download the file.
The status tab shows all the files downloaded by the users with the information about the product from which the file was downloaded, the date of download, and the user email address.
Features of Prestashop Product Document Module:
Show downloadable files on product page
Show files on a specific product or a whole category
Set restriction based on user group
Option to schedules the files download option with start and end date
Grid and List type layout option
Option to allow/disallow file download based on order status
Admin can upload any type of file by selecting the file type from the backend
Stats tab shows the file download information
The file also available in the user account section