Cyber Monday Sale Is Now Live - (Nov 27th - Nov 30th) - 40% Off - Code: FMMCM2023
How to Add Home Tabs in PrestaShop?

Managers and owners of the online stores try hard to house maximum products on the home page, but due to the scarcity of space, only a few products from different categories are displayed. The home page of any website is significant for the fact that most of the online visitors evaluate the entire business with its home page.
Customers do not proceed with reviewing products if the home page does not provide links or tabs directly to a set of products. To help merchants easily showcase maximum products on a home page without comprising the appealing looks, a block of home tabs can be added with the help of a module.
The home tabs module is an attempt in this regard, which adds a block of tabs on the homepage with a variation of bestselling, new arrival, recommended and favorite product tabs. You can easily install and configure the Ajax Home Tab PrestaShop module in your PrestaShop powered store to let the visitors browse products right from the home page. Following is a step by step guide to have a home tabs block on your website.
Step 1: After successful installation, find Home Tabs module in the module section of your backend, and click configure for setting up a home tabs block.

Step 2: Proceed with the configuration settings to enable the default tabs including the new products, featured, top seller and on sale. You can customize each tab with a title and number of products to display. Click Save after enabling or disabling the tabs. You can enable each tab according to customer convenience.
Step 3: Now, move to Home tabs section of the PrestaShop Homepage Tabs module, where you can see the tab listing. You can edit the already created tabs. To add a new tab, click the + (plus) sign on the top right side of the page.

Step 4: The 'Add New' button (the plus sign) will take you to another page where you can enable a new tab, write a custom title and heading, body content, and select products from the list. Click save for adding it to the home tabs block.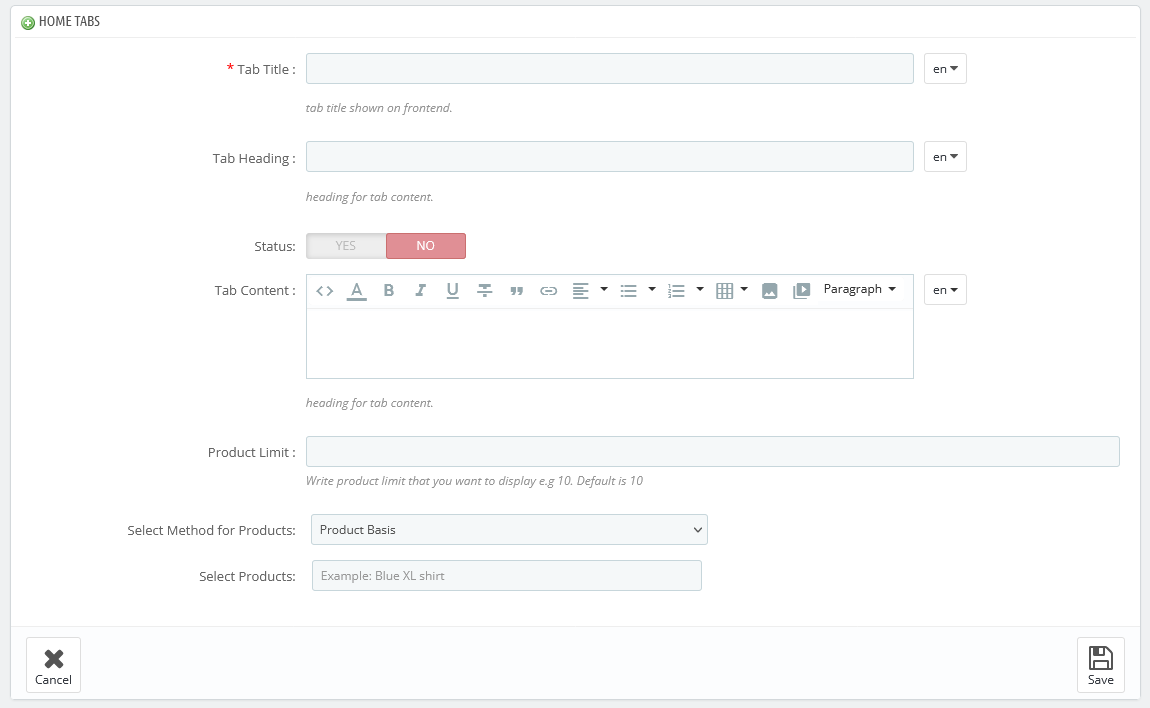 Step 5: Once the tab is saved, you will see an additional section in the home tabs block of your store.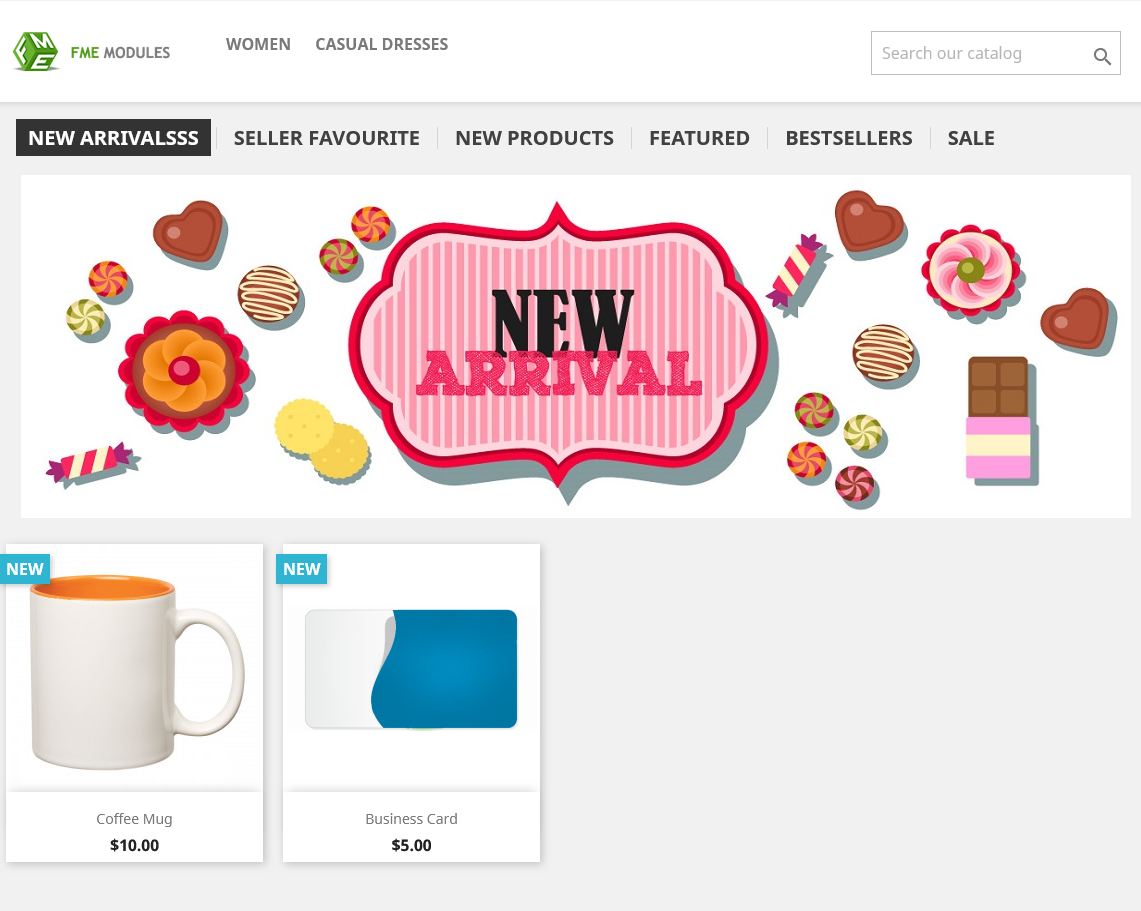 Adding home tabs make the overall website look attractive and compelling, and help customers in finding products that are either new, featured, top seller or on sale. The default tabs automatically collect the data to add products accordingly, whereas custom tabs can be created by selecting products on your own. This gives quite an overwhelming experience for customers to continue browsing the store and make purchases. In return, you get a rise in revenue.