Top 5 Shopping Cart Platforms: 2016-2017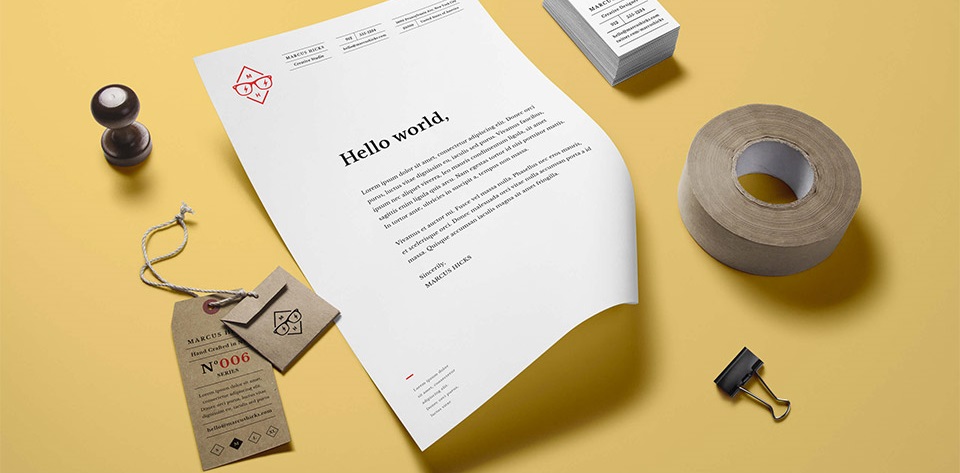 Having your own website is quite a responsibility especially when you intend to make income out of it. Web stores are a great source of earning revenues and replacing your boring in-house job with a self paid home based online money machine. Website do require a effort in terms of managing your resources and keeping your website above the competition, but once you get into the swing of things, all is too easy to.
And while it might sound fun and a lot of independence in work, there are some aspects that must be considered before you establish an online platform for your business. Among the most important of these aspects is choosing the right shopping cart. There are numerous options available for you offered with several features and unique functionalities. However, some ecommerce platformsare just too good to ignore of use. In this article we will discuss the top 5 ecommerce platforms that are an ideal choice for your business future in the online industry.
Being an opensource shopping cart for all sorts of businesses, Prestashop has as a massive collection of features that can easily out match many leading ecommerce stores currently. The merchant can avail basic setup with the compromise of paid templates and themes along with extensions and modules that you most definitely will need while running the store operations. After its release in 2007, Prestashop worked on its shortcoming and set a target audience plan. Currently Prestashop targets small to medium range businesses that are looking for a reliable online presence.
As of now, Prestashop is being used by over 125,000 online stores. The central attraction of this platform is based on its ample features, customization flexibility, easy site management, SEO benefits, superior navigation and routine analytics reports for better information.
Prestashop is no rookie anymore. It comes with 40 languages but with only English and French fully supported. There is no official support team offered by Prestashop, but forums and blogs are always active and filled with abundance of developers and customers circulating updates and other helpful content. Aside from PHP 5.2, MySQL 5 and a Linux, UNIX or Windows operation system, there are no specific requirements stopping you make Prestashop your very own shopping cart.Besides, many smaller businesses are no longer in their hot pursuits towards rapid expansion and economic growth after considering the repercussions that can damage the revenues in the long run. Prestashop favors smooth and result oriented ROI that prevents inconsistencies affecting the performance of a store and promotes a healthy exchange of competition.
Originally owned by Varien, Magento comes as one of the most well developed ecommerce platforms internet has to offer. Magento is currently owned by eBay and is among the leading shopping cart solutions for all sorts of businesses.
Among the merchants, Magento is a real celebrity, a gargantuan of ecommerce universe. Being a highly convoluted ecommerce platform, Magento is available for retailers in Community (Free) and Enterprise editions to offer 2 separate levels of ecommerce features and support. The community version is a lot about starting a business with even a minimum budget, but while the edition is free, you will have to pay for the hosting. Community edition offers full scale functionality with a truck load of features.
So far as social media platforms are involved, Magento simply slays other shopping carts in several circles. It gets coverage on twitter nearly 3 times over compared to Prestashop. It is also Google's favorite in terms of its SEO benefits.
Magento offers uncompromised security with high level protocols and scalable features such as multiple storefront, multicurrency support, multi-language and geo IP detection services that other platforms can't touch. Other scoring parameters include a highly user-friendly back office admin panel, responsive design ready, clean and fast navigation with intuitive themes.
The enterprise plans support everything a business mogul needs such as enhanced security, top tier performance, customer segmentation/sort by groups, support software for customers, cancellation and return management systems, and more payment gateway options than any other platform.
With the release of Magento 2.0, the platform has become even more cranked and can now take on any enterprise grade business without breaking a single sweat. It can be safely said that Magento is the reigning champion of high end ecommerce solutions, which also makes it kind of an overkill.
Many ecommerce giants such as Nike, Samsung and Lenovo are a part of the Magento family. The downside however, is that even though it is an open source platform, the cost of Magento web development & customization according to the retailer's preferences can be somewhat expensive compared to most shopping carts. The platform offers about 6000+ free + paid Magento extensions developed by third party developers and Magento itself.
Shopify comes first in the list of top 5 hosted solutions for your online business. The reason why it is so popular among the mainstream retailer community is because of its ease of store setup. With better technology and time invested in the up gradation of Shopify modules and functions, better user experience and more comprehensive features have been introduced. This has allowed Shopify to evolve alsongside the needs of businesses with era appropriate functionalities.
Its completely 2016 savvy with the most secure integrated payment gateways and fast loading speeds to manage and execute tasks on your online store. With hundreds of templates by your side, you never need to ask your developer for another custom design to your landing pages.
With the help of custom title tags, conical tags, Meta descriptions, you need not worry about duplicity issues ever again. On the plus side, your store gets an XML site map automatically generated without a single glitch. This means every retailer can put his hands on easy without any previous knowledge or technical practice of of Google SEO.
A reliable customer support is always by your side while a comprehensive FAQ database allows merchants to find answer to any query they might get tangled with. Support teams are available 24/7 through multiple communication channels such as emails, chat, and phone etc.
With so much to offer, there are however dome downsides of Shopify. The checkout process is a vital piece of closing a lead. Shopifydoesn't give much of any customization options in the checkout page. Also, if you have any future plans of switching to self hosting then there are many other platforms that you should consider as well.
So much as the pricing is concerned, the monthly price comes around $9 to $179 which may differ considering the preferences you have and the features you wish to include in your store.
Among the 10 million sites category, Bigcommerce is quite prominent in dominating its presence in top ecommerce stores. BigCommerce is more or less similar to Shopify, if the you take out all the built in features BigCommerce has to offer. For newbies, your store will be equipped with fully functional features, unlimited storage and bandwidth capacity followed by no restrictions on the number of products you like to add. This Ecommerce solution also comes with reviews and ratings tools, gift card features and other essentials required for basic marketing of your store.
The platform facilitates retailers who have zero experience with web designing to easily set up their stores. This means no complicated setup procedure involved. However, customization options are open and any thing that your preferences demand can be added through HTML and CSS tweaking. This helps you get a unique touch to your store.
The page loading speeds and payment gateways are also ship-shape just like Shopify, while the support is impeccable with timely replies to queries and chat messages. The chances of getting lagged while setting up your BigCommerce stores are equivalent to zero since extensive guides, detailed setup wizards with video assistance and top notch functionalities such as auto-responder emails are at your service for free.
As for the pricing, the monthly rates go from $30 to $80. BigCommerceonline solution plans are a little costlier in contrast to shopify, but the abundance of features totally adds up for it. The themes however are a little out of date and need work from the developer and designers. Aside from those, BigCommerce is a total beast of a shopping cart.
Like every specialty of an ecommerce platform, WooCmmerce is "free!". This means retailers can install and acquire the premium features without spending a dime from their pockets. But when I say 'free', it doesn't mean its run on charity! There are costs associated with integration of WooCommerce as a functional cart, and free, is the installation and some features that are not quite present in most top tier ecommerce solutions.
Since its an extension of WordPress, you wouldn't be wrong to guess that its perfectly customizable in all aspects. It gives a sturdy shopping cart experience accompanied by secure payment gateways that prevent any leakages or inconvenience that the merchant or customer might face. If you have already used WordPress, then designing new themes will be no challenge. You can also choose premade themes from the the WooCommerce library.
Any layman can get along just fine with the WooCommerce's admin panel. This is where most ecommerce platforms lack, showing either too much or too less on their back ends. WooCommerce has optimized its admin panel look to suit the needs of merchants without disorienting them like other shopping carts do with their hundreds of options and settings spammed on a small navigation bar. The massive library of extensions and plugins with absolutely no limit on products and blogs gives WooCommerce a great leverage over majority ecommerce solutions. Plus, if your already have a site on WordPress then no need for any discussion. You don't have to migrate or upgrade, just install the WooCommerceextensions and way to go!
While on the flipside of this Shopping cart, making an online store on WooCommerce needs some preliminary knowledge on WordPress to avoid any confusion while operating the platform.
So my verdict about this shopping cart would be small-medium to medium sized business capacities. There is no doubt that WooCommerce is among the leading ecommerce platforms with about 40% of online stores currently using it, but if you have bigger ambitions for a store, we suggest you keep up on the lookout.
Conclusion
After knowing these top 5 shopping carts, it is safe to say that one size can never fit all when an ecommerce solution is involved. Each shopping cart has been designed and calibrated to serve a specific clientele which the developing company intends to target. Some ecommerce platforms are ideal for small business ventures, while others are built to support industry level enterprises that are in for the long haul. But if you are looking to bring you company into the online action, there are no better choices than these 5 platforms.