How to Add Popup Notifications in PrestaShop?

Posted On: Sep 17, 2018
Categories: Marketing
Notifying customers about the latest deals and offer is often difficult as most of the online users try hard not to confront any promotional content while browsing a store. They are confined to specific products and categories, and never show interest in availing anything more than that.
It reduces the conversion rate as they are completely unaware of the deals, whereas the store managers who are eager to highlight promotions, discounts, new arrivals or flash sales can easily do it with the help of pop-up notifications that can easily be incorporated into your PrestaShop store with the help of Popup PrestaShop Module.
These notifications serve as a soft reminder to the online visitors of your store so that they can grab the offers before it expires. To add such a feature to your store, you need to download and install the plugin and enjoy a continuous flow of sales leads and conversions. For setting up notifications, please follow the tutorial below.
Step 1: After successful installation of the fancybox PrestaShop plugin, you are required to log in to the admin panel of your PrestaShop store. In the modules section, you can find the installed plugin. Now, click the 'Configure' option for setting up notifications.

Step 2: The configuration option will take you to a notification listings page, where you can edit or delete the previously added notifications and create new ones.

Step 3: By clicking 'Edit' or 'Add Notification,' you can proceed to further settings like entering a beginning and ending date, selecting pages, adding content and enabling or disabling the status.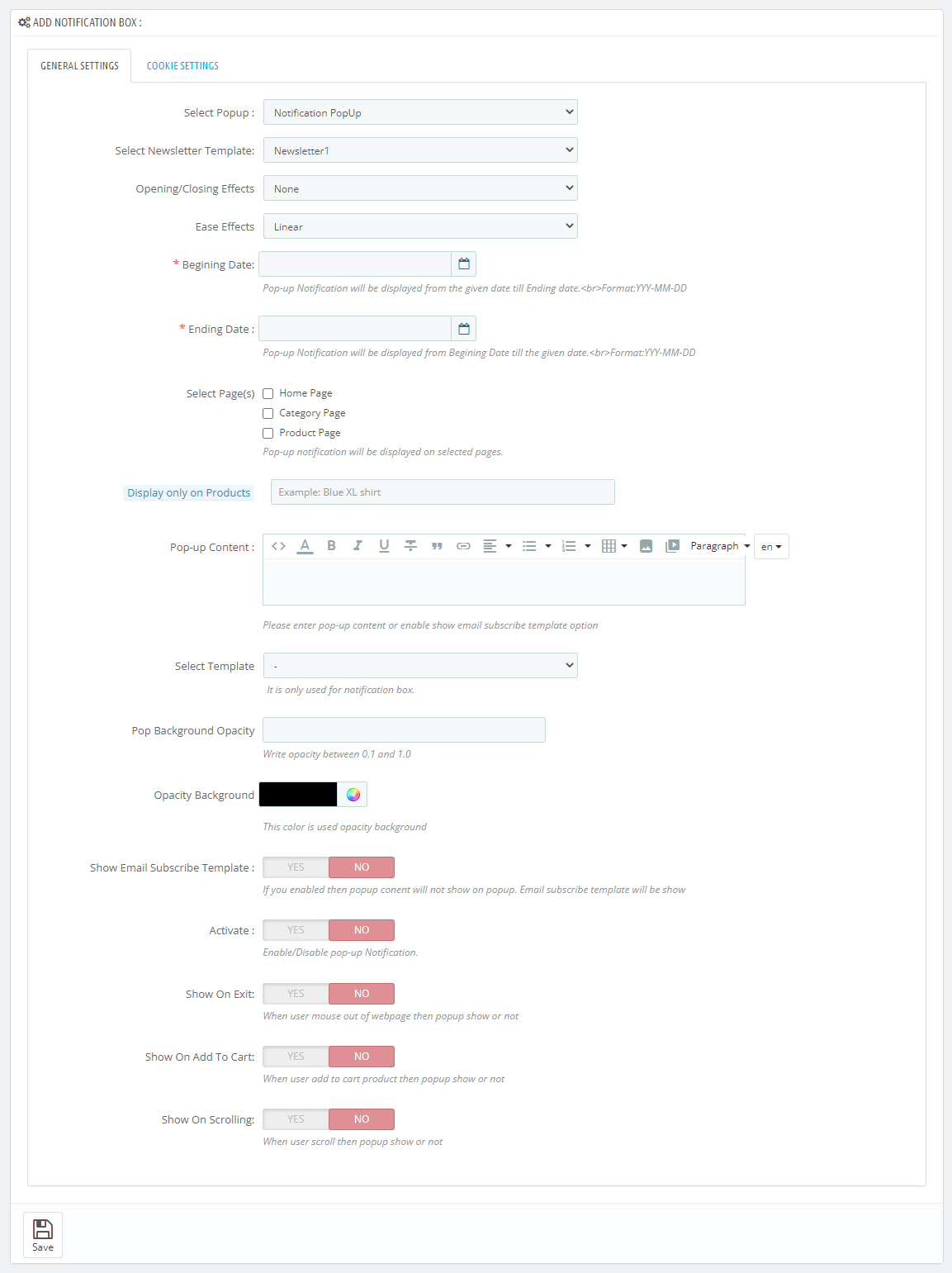 Step 4: While staying on the same page, You can have option of "Cookie Settings", you can add height and width of the popup window. It is optional, but for matching the popup size with your website design. You can also find option for setting a lifetime of cookies, so that the notifications does not appear until the cookies expire. Enter a value and click update.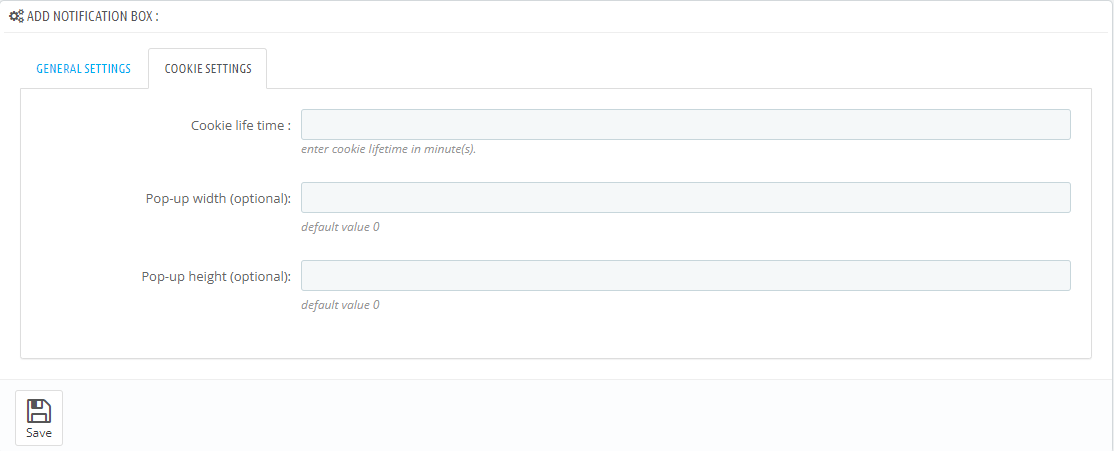 Step 5: With the help of this PrestaShop popup module, you can jot down the promotional content in a well-designed box and let it appear on different web pages. An example is shown in the image below.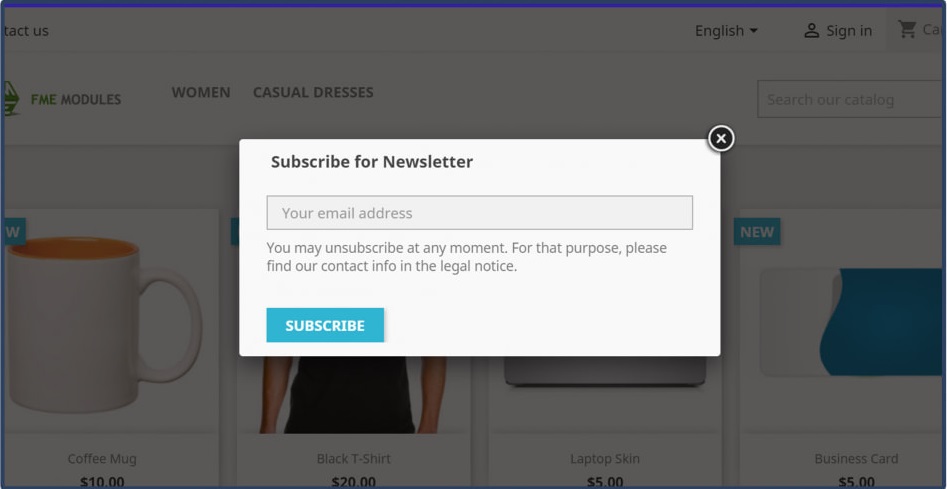 Step 6: The notification box that is altered for height and width may be more appealing and eye-catching just like this one.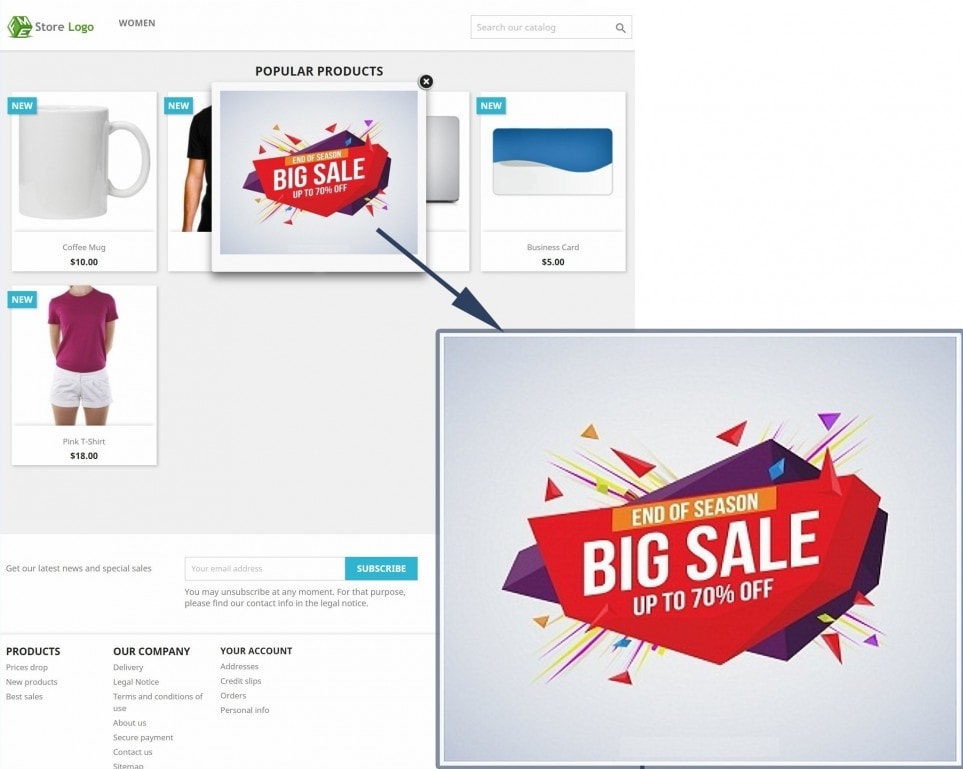 Getting customer's attention is quite laborious as you will have to take into account different aspects of user experience to make it informational, alluring and appealing. The addition of notification to your website is also among the different efforts that can capture their glance and make them read the message you want to convey.
This application could be used for offering discounts, flash sales related to an event or season, latest arrivals, coupons, promotional deals and lots of other purposes which may directly or indirectly benefit the merchant.