Prestashop Product Data Sheet | Show Product Specification Module
Compatibility: v1.7 - v8.0.x
Version:1.0.0 (09/18/23)
Prestashop Product Data Sheet | Show Product Specification Module
Display Product Specifications

PrestaShop
v1.7 - v8.0.x
Prestashop Product DataSheet Module is a powerful module allows you to effortlessly create sleek and organized product specification tables that will showcase your products in a professional and attractive manner.
Show product specification table on product page
Option to show table on specific products or categories
Option to create multiple tables
Product Screenshots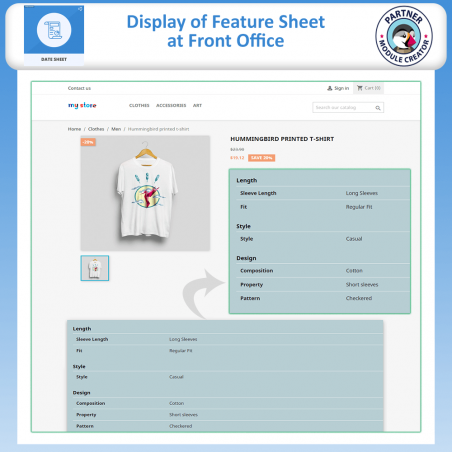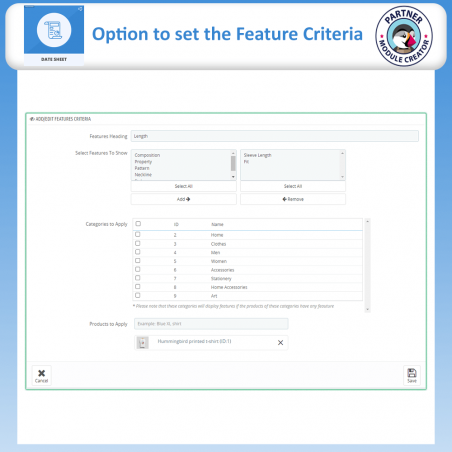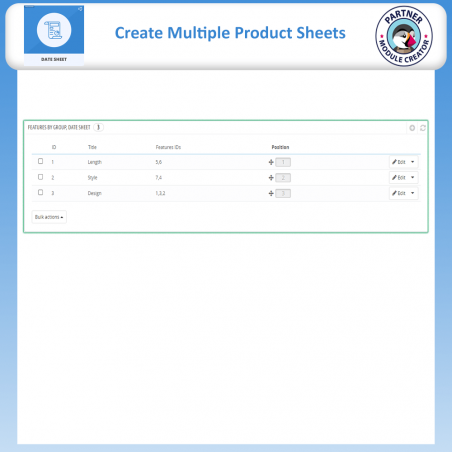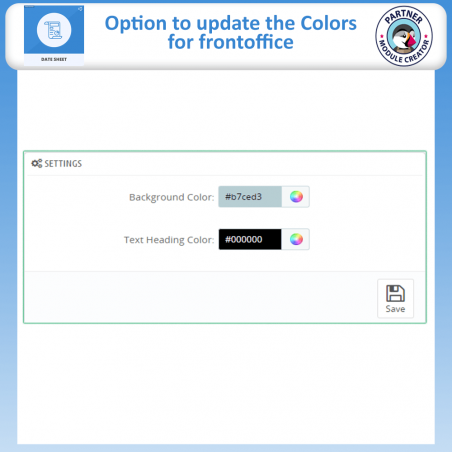 Prestashop Product Data Sheet Module is designed to enhance the product information display on an online store. The Product Specification Module for Prestashop allows you to create a structured table or layout to showcase detailed specifications and features of your products. This can include information such as dimensions, weight, material, color, warranty details, technical specifications, and any other relevant data that customers may need to know before making a purchase.
You can customize the appearance and layout of the specification tables to match your website's design and branding. This includes options for choosing the colors for background and foreground colors.
Prestashop Product Data Sheet Module provides an interface for selecting which specific information should be included in the product specification table. It allows you to choose from predefined fields or create custom fields to capture unique product attributes. You can also decide whether to display certain specifications for specific products or entire product categories.
Our module supports the creation of multiple specification tables. This enables you to tailor the displayed information based on different product types or categories, ensuring that customers receive accurate and relevant details for each product.
Features Offered by Prestashop Product Data Sheet Module
Easy to create and use the Product Specification Table
Option show table on products or multiple categories
Create multiple product sheets
Option to add multiple specification into the table i.e Composition, Property, Pastern, Color etc
Option to customize background color and heading color