Prestashop Store Pickup Module
Compatibility: v1.6 - v1.7 - v8.x
Version:1.2.0 (09/07/23)
Translated Into:

Prestashop Store Pickup Module
Store Pickup For Customers

PrestaShop
v1.6 - v1.7 - v8.x
Prestashop Store Pickup Module by FME Module lets your customers choose the Store Pickup option while completing an order thus enabling them to avoid shipping fees and waiting time. Store Pickup is a sure shot way to boost your conversion rates.
No subscription fee. Free lifetime support and upgrades.
Click to visit our Prestashop Store Pickup Module on PrestaShop Official Marketplace.
Product Screenshots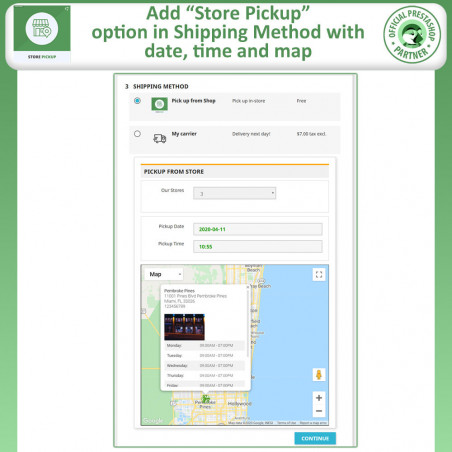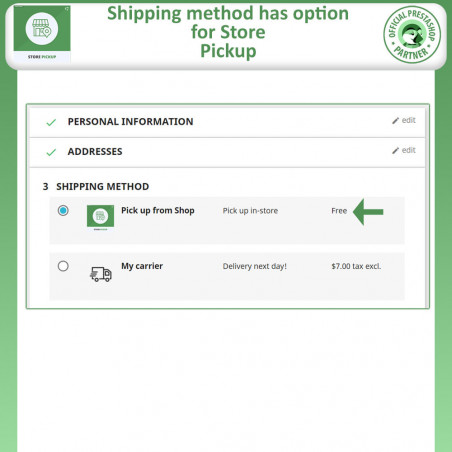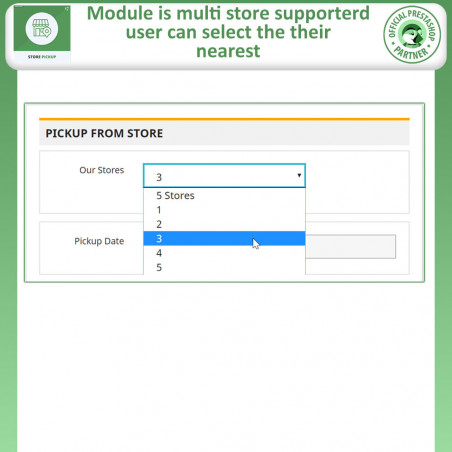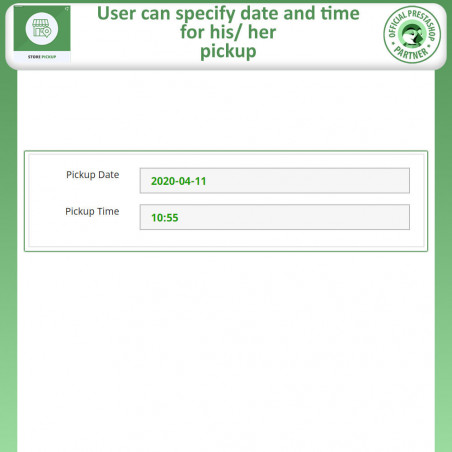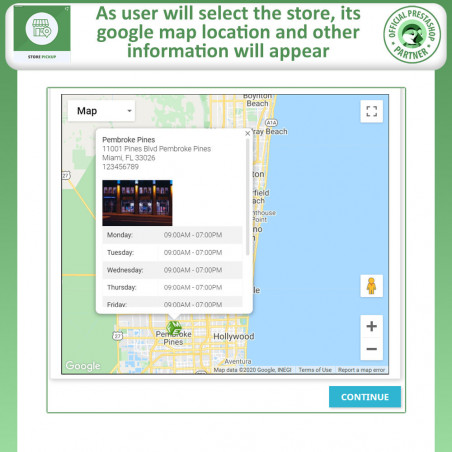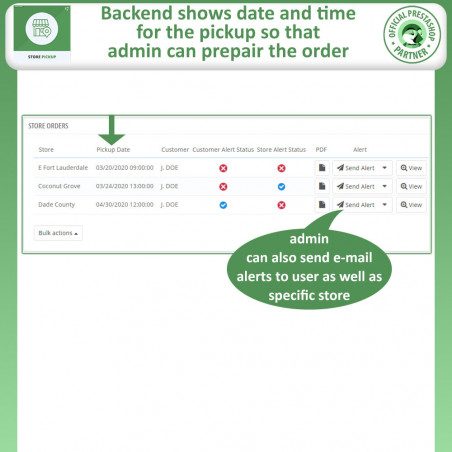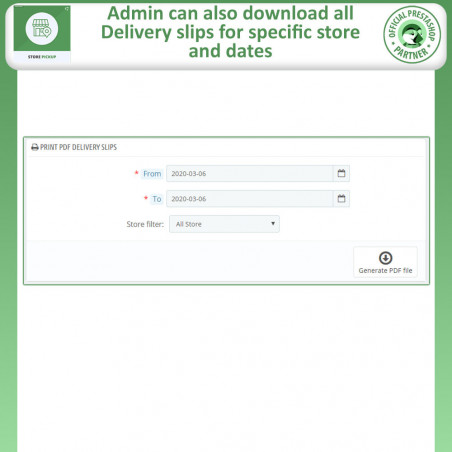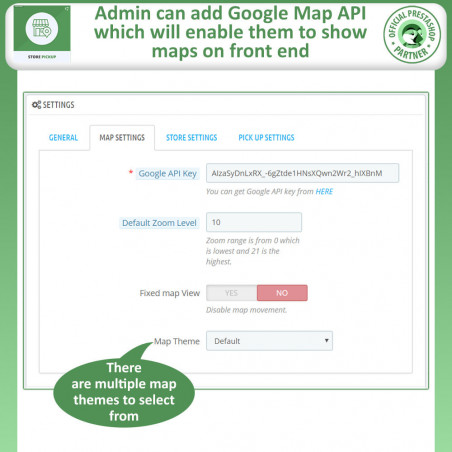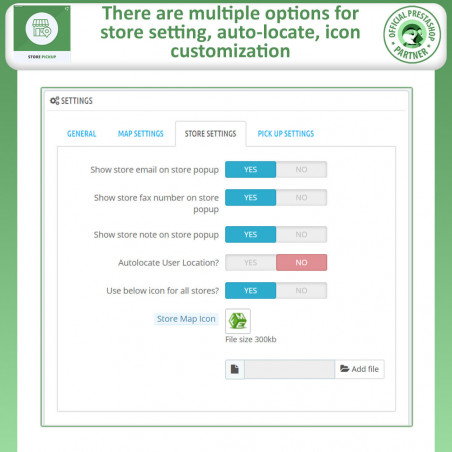 Prestashop Store Pickup Module
If you have an online store as well as a physical store then having a store pickup option is a must-have for you. While completing an order, our store pickup module will give users an extra shipping method of "store pickup". This means that the customer will be able to get his order from your store on his own and at a time convenient to him.
One of the most irritating things for a customer is the waiting time between his order and delivery by giving users the option to pickup their order by themselves, you can virtually eliminate this problem resulting in high user satisfaction. It also significantly increases the conversion rate as the customer knows they can get the item right away.
Our Store Pickup Module is based on Google Maps, which means it not only auto-detects nearest store to the user but at the same time it shows its location on google map. The user can also specify the time and date of his arrival which is available at the backend for the admin so that admin can prepare the order for the user. Our module is multi-store supported so admin can add multiple stores and at the backend admin can easily manage all store orders by sending them email alerts for store pickup orders. 
Prestashop Store Pickup Module Features:
Add multiple store locations
Stores information visible on order page
Option to auto-locate nearest location for user
Option added on the front end for user to select time/date for pickup
Option added for default carrier selection for pickup
Option added to choose default store for pickup
Generate bulk/store specific delivery slip option in BO + date selection
Pick up orders list on BO generated for details
Option added to send store pickup alert on store email
Option added to send store pickup alert on store emails in bulk
Option added to send store pickup alert to customer
Pickup details on BO order details page
Pickup details on FO order details page