Year End Sale Is Now Live - (Dec 1st - Dec 31st) - 25% Off - Code: FMMYS2023
10 Solid Reasons To Adopt PrestaShop For Small Businesses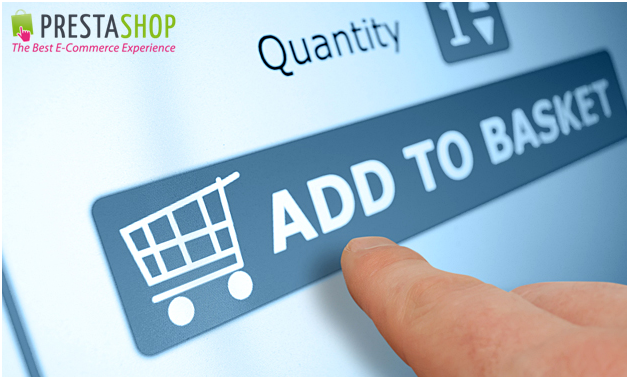 Since past few years, online shopping is trending over conventional Commerce but after the revolution of PrestaShop Ecommerce, it has become necessity. The biggest reason behind the emergence of online shopping is the factor of effortlessness; users can purchase any commodity by a single click at home. Whether it is electronic gadgets, ornaments, automobiles, accommodations etc., in short, one can buy anything of desire. Thus keeping the need to customers, merchants should establish such a website that can manage online transactions.
Nowadays several Ecommerce frameworks are available which provide solutions for online businesses, among which PrestaShop, ZenCart, Magento, osCommerce, OpenCart are widely used platforms. Here under discussion framework is PrestaShop, we will put forward some of the compelling reasons to justify the adoption of PrestaShop for small businesses.
1. Simple Option To Offer Cross Sells:
Cross selling can be one of the ways to elevate the returns of revenue. PrestaShop retains simple mechanism to offer cross sells on identical or interrelated commodities. Thus, Cross selling increases the option and enables client to make a wise and optimized decision regarding purchasing and PrestaShop is specialize in providing such option in comfortable way.
2. Effortless Management Of Portable Products:
In case of retailing portable items online like music, movies, software etc., PrestaShop contains perfect solution for such type of merchandising domains. By taking PrestaShop Ecommerce into account, a webmaster can successfully manage commodities displaying description of merchandise in the conversion point. PrestaShop efficiently ensures ownership details about commodity are available to client after the completion of transaction.
3. Variety Of Options To Market Commodities:
PrestaShop endows easy organization of commodities whether on the basis of categories, grouping regarding any attribute. The platform has built-in facility regarding diverse options for the organization of products.
4. Option To Compare Products:
Product comparison becomes imperative, when customer needs to reach conclusion about the certain products. Customers compare commodities on the basis of features and options that is suitably handled by PrestaShop platform. By customizing your products you can gain user attraction toward your products and ultimately increase your revenue. Thus, comparison is beneficial in making a smart decision against the available choices.
5. Easy Navigational Experience:
Simple & easy Navigation is the backbone of any online business, so there is a strong need to pay attention to such aspects. All it depends on the administrator of Ecommerce domain to take measures for the sake of fine navigational to clients with outclass browsing experience by making them engaged. PrestaShop provide it in better way through layered navigation.
6. Vast Modules Available:
One of the most powerful features that Prestashop offer is the support for third-party modules and there are more than 5000 modules already available. If you want any extra functionality that is not included in Prestashop by default, be sure there will already be a module available to help you out. Modules like Prestashop Pretty URL Cleaner, Product Label and Stickers, and Registration Fields are just some of the few mentioned. 
7. Free & Open Source:
There is doubt about the PrestaShop is free and open source, as it is derived from Smarty Template Engine. It code is written in PHP language and uses MySQL for database management system that makes it plug n play.
8. Multiple Language & Currency Support:
PrestaShop has supports sixty-three widely spoken languages like English, Spanish, French etc. Along with this, platform also provides translation tool that enables instant translation of content in any other language. The platform also supports currencies of countries of which it retains language support.
9. Default Optimization Support For Search Engines:
PrestaShop bestows built-in features of SEO that ensures fine ranking in search engines. Auto generated sitemap, Google sitemap integration and automatic robot.txt are some of the striking features to optimize Ecommerce domain. The other features include static URL for dedicated address and canonical URL helps in avoiding duplicate content.
10. Customizable Templates:
The PrestaShop enabled with customization of templates that empowers merchandisers to mold the design of template according to the needs of online store.
From above ten points, it can definitely be deduced that PrestaShop can be a perfect option for small and some extent feasible for medium scale merchandisers.