Prestashop Bulk Price Update Module | Mass Edit
Compatibility: v1.6.x - v1.7.8.x
Version:2.2.0 (09/29/22)
Pre-Translated Into:






Prestashop Bulk Price Update Module | Mass Edit
Improve catalog management

PrestaShop
v1.6.x - v1.7.8.x
PrestaShop Bulk Product Price Update module is a must-have tool for your back office. It makes your life easy by letting you update the price of the whole store by just one click. Prices can be updated by selecting the whole category and choosing the type of update which can be flat or percentage.
FME Bulk price update module allows you to add or subtract price of multiple products at once.
Update Wholesale, Retail & Unit Price of Products In Bulk
Increase or Decrease Prices For Specific Products
Mass Product Prices Update By Fix Amount or Percentage
Markup / Markdown Prices for Special Events
Products with price "Zero" will not be affected
Our Bulk Price Update module is also available on Prestashop Addon. You can go to the addons by clicking the link.
Product Screenshots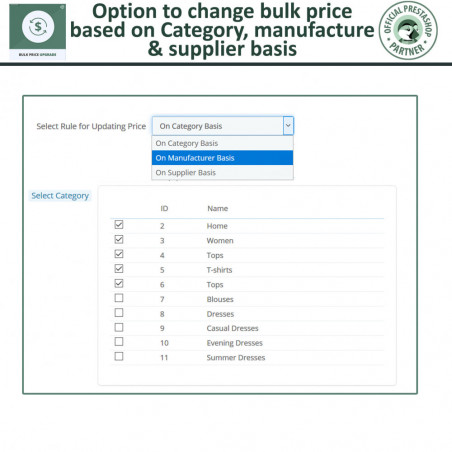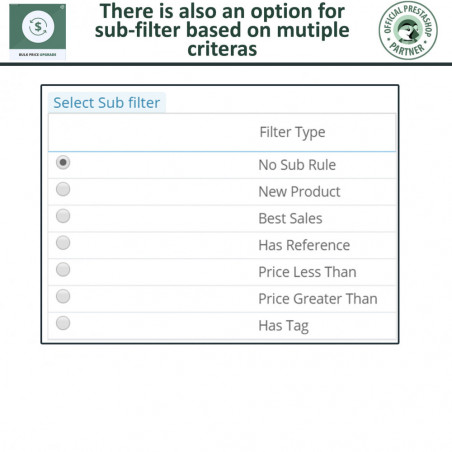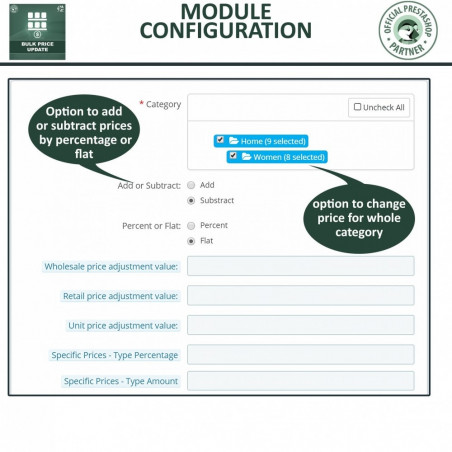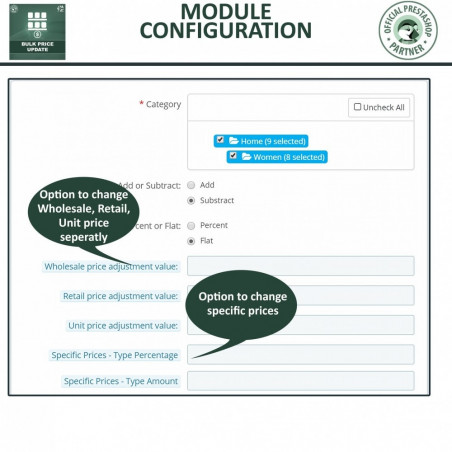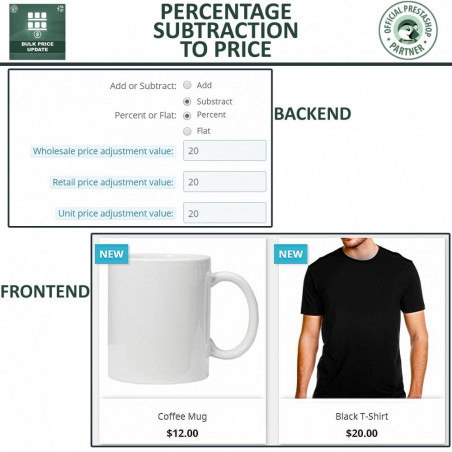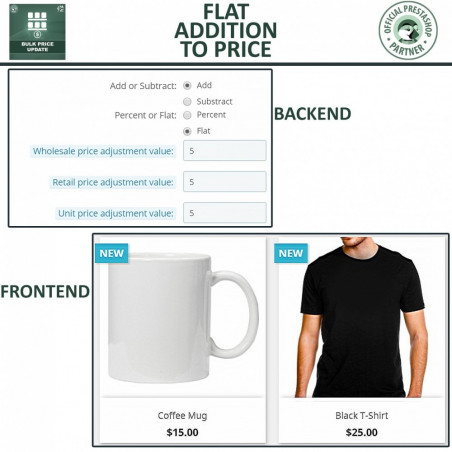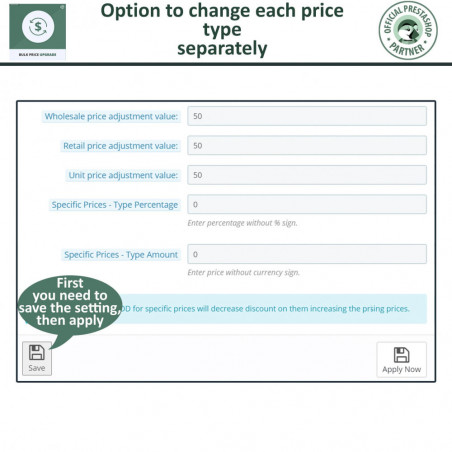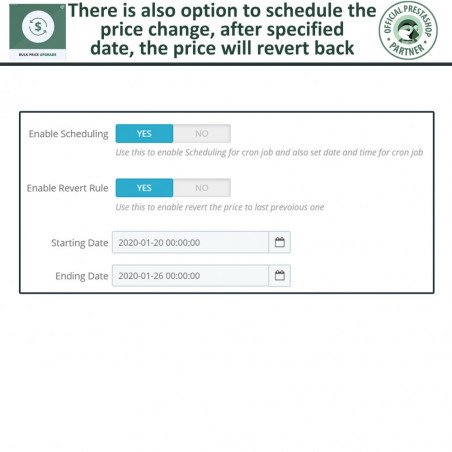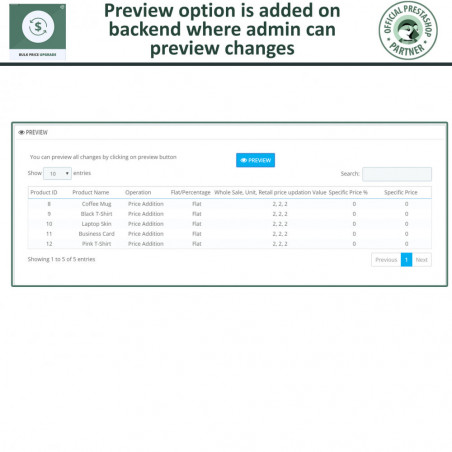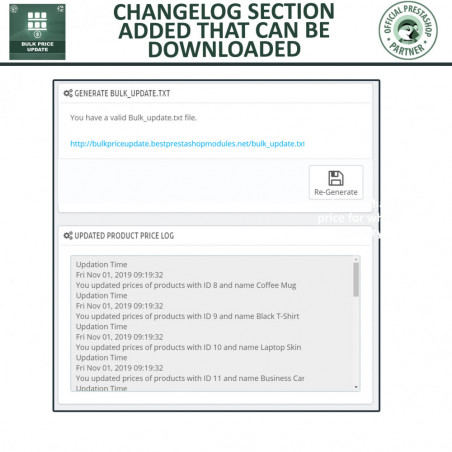 Overview of Prestashop Bulk Price Update Module
This mass price changer module is extremely useful for wholesalers and retailers, or the webstore where product prices are frequently updated e.g. tariffs, taxes, applying markup on cost etc. This module is also helpful in applying discounts on multiple products at once. You do not need to manually change the price of products.
Key features of PrestaShop Mass Price Update Module
The settings of Bulk price update are available in the configuration of this module.
The grid shows all category tree, select categories for which you want to change prices of products part of that category.
Price update method can be flat rate or percentage.
Prices can be increased or decreased by using options.
Options are available for independent values for prices like wholesale price, retail price or unit price.
Products with price zero will not be affected.
If the discount value is greater than product price it will be ignored to avoid negative values.
Bulk prices edit feature added for Specific Price rules
New changelog section of prices modified added
prices changelog downloadable option added
Specific prices updatable option
Combination prices updatable option
Added Category base rule for updating prices
Added Supplier base rule for updating prices
Added Manufacturer base rule for updating prices
Added New Products base rule for updating prices
Added Best sellers base rule for updating prices
Added Has Reference XX base rule for updating prices
Added Has Tags XX base rule for updating prices
Added Price less/greater than XX base rule for updating prices
Option added for scheduling price changes using cronjobs
Preview prices effects block added